WriteBonnieRose Learning About Science Collection Review #hsreviews #hsscience #LifeScience #PhysicalScience #EarthScience
We received products and/or other compensation to facilitate this post but all opinions shared are our own.
WriteBonnieRose Learning About Science Collection Review
We recently had the opportunity to review the  Learning About Science Collection, Level 1 from  WriteBonnieRose and I am very excited to share it with you today. The  Learning About Science Collection, Level is a great entry level Science curriculum that is great for younger kids. Loulou said she gives them two thumbs up. She really has enjoyed this experience. I am going to check into the next levels when we finish with the level 1 set. 
With Loulou starting the first grade this year, I have been looking for the perfect Science curriculum for her to use.  WriteBonnieRose has several different subjects in different levels that are perfect for the young mind. I love the easy writing style. It's interesting and informative but on a level that the child can grasp and keeps them engrossed in the topic.  There are different activities in each book to help build on what they are learning. I really think this has been my favorite Science curriculum I have looked at because of how well it is worded. It's the perfect balance of information and relative writing.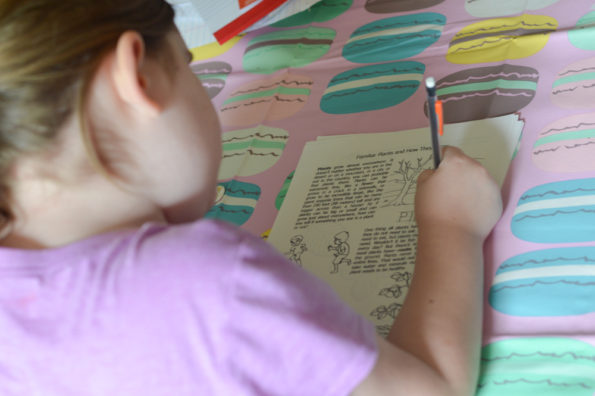 The Learning About Science Collection, Level 1 has several different subjects such as plants, animal habitats, Earth, fruits and vegetables, and the human body. We made it through the plants and Animal Habitats during this review and both of us are looking forward to the next books. I'm particular looking forward to exploring States of Matter with her next.  I've already looked through the book and I am excited to share it with her. I think Loulou would do them all at once if she could. She has become really interested in Science and how things work lately. These have really encouraged that new found interest and helped her to expand on what she already knows.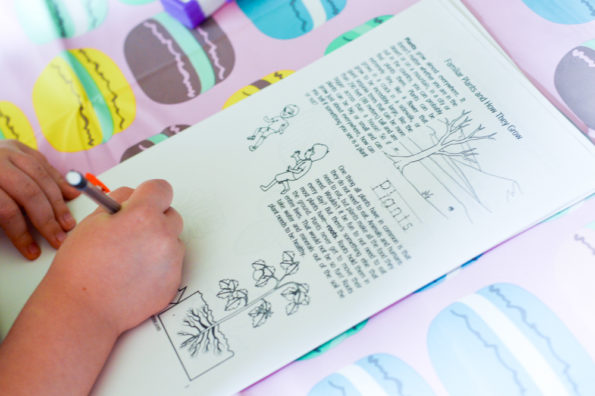 The art is adorable with crisp lines. Each book is full of opportunities to trace and color as well as learn new words. Each book also has a review at the end to help the kids reinforce what they have learned. The reviews are also a good introduction to test taking. It also comes with the Answer Key for the parents to use or the kids could even use them to self check and correct. Each book follows a similar flow and pattern making it easy for the kids to catch the concept of how the books work really quickly. Such as for the plant book, it starts in the beginning with what a plant is and then discusses the different parts of the plant. Then it moves to the life cycle and needs of the plants. The review is at the end along with the Answer Key. The Animal habitat starts with talking at a habitat and then the animals that live there. They then move on to the next habitat. The pattern is clear and keeps the sections easy to recognize.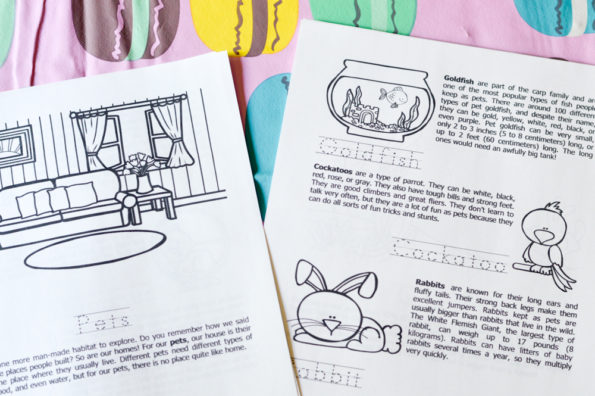 Right now, we are working through these together but WriteBonnieRose has more advanced levels for Loulou to work up to.
Get a 50% off discount before August 15th! Find out more below!
Social Media Links:
Facebook: 
https://www.facebook.com/WriteBonnieRose/
  @WriteBonnieRose
Twitter: 
https://twitter.com/WriteBonnieRose
  @WriteBonnieRose
Pinterest: 
https://www.pinterest.com/writebonnierose/
  @WriteBonnieRose