This post is part of my participation in the Netflix Stream Team but all opinions are my own. #streamteam

Countdown to the New Year With Netflix Characters!
Netflix has given us so much this year… And they are starting the New Year off with a BANG! Ring in the New Year with your favorite Netflix characters in nine fun themed videos right on your television or device!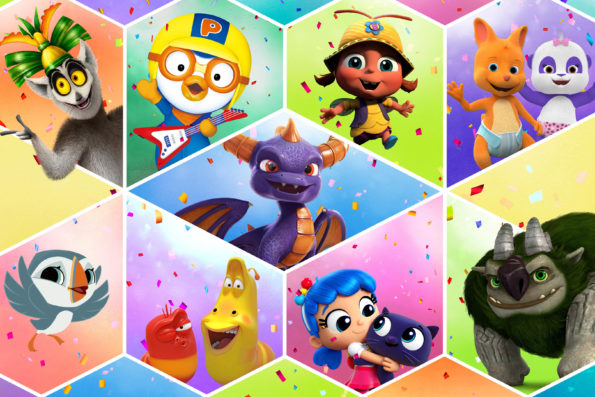 The kids will love these fun videos as their favorite characters count down and celebrate right along with them! I know we had a Netflix New Year's Party last year where we each counted down with our favorite character. It was so much fun and I am excited to be able to do it again this year!
Nine Videos to choose from!
"Trollhunters"
"All Hail King Julien"
"Skylanders Academy"
"Puffin Rock"
"Word Party"
"Beat Bugs"
"Pororo"
"Larva" 
"True and the Rainbow Kingdom"
Which will you choose? Our new favorite has got to be True and the Rainbow Kingdom. That show is mesmerizing and my kids just can't get enough of them.
While you wait:
While you are waiting to do the "official" countdown why not end the year with all the reason why Netflix was the master of keeping us entertained in 2017!
Netflix helped us stream ourselves smarter as they brought back a classic show about a red headed science teacher and updated it into a new favorite! The Magic School Bus is a tough to beat science show and really gets the kids interested in learning about how our world works.
2. Netflix helped us realize how warm and snug our lives are but showing us how things can go bad in an instant with Series of Unfortunate Events.
3. Netflix helped us sing Happy Birthday to our loved ones in a fun colorful new way!
4. Netflix gave us an seemingly endless supply of choices in tv and movies. They even gave use choices inside the shows! Interactive viewing experiences are awesome!
5. Netflix gave us shows like Stranger Things 2….enough said right there.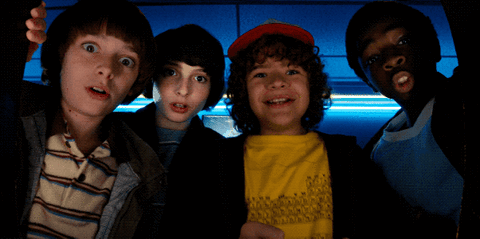 Five reasons why Netflix is our family's go to for entertainment!