This post is part of my participation in the Netflix Stream Team but all opinions are my own. #streamteam

Netflix and Google go together hand in hand like peanut butter and jelly (or if you are like my kids- ketchup and potatoes chips…). We often find ourselves grabbing up the phone or laptop to elaborate on a topic that the characters on the tv are talking about. Netflix is hands down one of the best additions to our home school classroom this year. The documentaries about history, animals, and science have added so much to our curriculum. The educational programs for Lou Lou have encouraged so much enthusiasm is learning and finding out about our world. And they are always adding new programs for me to use! From series that encourage a love for reading like the Lemony Snicket's A Series of Unfortunate Events which had my children reading the whole series to find out what happened to the children to series that bring out our love for Science, Netflix is awesome!
What has us streaming smarter on Netflix right now?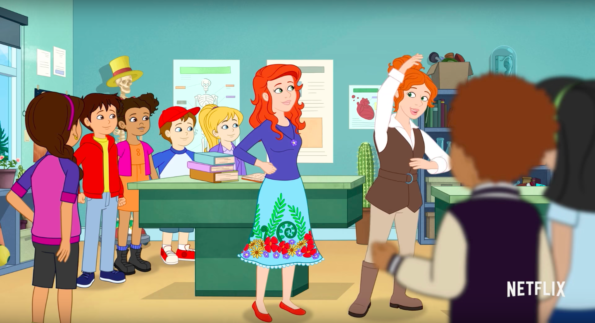 I can remember as a child that I loved to read The Magic School Bus books. I was really excited to see that Netflix has renewed The Magic School Bus in The Magic School Bus Rides Again! I couldn't wait to share this show with the kids. I have learned so much from Ms. Fizzle and her kids that I am really excited to see what adventures they go on next! This time Ms. Fizzle's younger sister is in charge as the show gets an updated look but the same educational features are in tact. It's a great way to get kids of all ages excited about science. Be sure to keep Google handy as they watch because it will open up a world of wonder for them as they follow relateable characters into all different kinds of fun situations.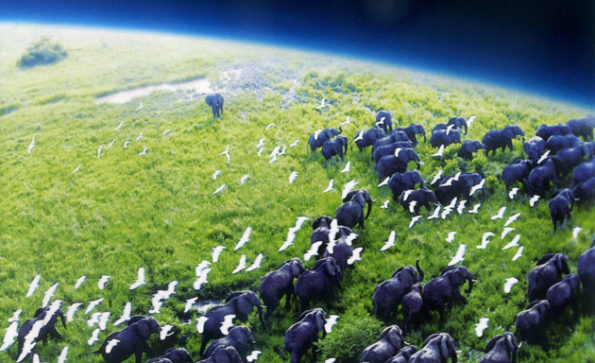 We LOVE animal and Earth documentaries. You can find all of us engrossed in a good vivid documentary about penguins, ocean life (especially sharks), or cheetahs. Eyes wide open and ready to absorb all there is to know about the animal kingdom and the world we live in. You never know when you will have to have that kinda trivia on hand to survive wild animal attacks that happen out of no where. I am not sure how many sharks you will find on land but we sure could impress a room full of people with our animal trivia skills. This is one of those shows that answer questions my kids have asked. My kids are always full of questions and random as they may be, they usually center around life and animals. Planet Earth explores our world and answers some of those questions in a beautiful way with sharp clear images the life that goes on around us. My kids would probably not be able to see these animals if it wasn't for shows like this. It's a wonderful teaching tool!
Netflix has so many different tools for the classroom like their awesome collection of preschool programming (they recently added PJ Masks!!! Lou Lou and I squealed with excitement when we found out! I mean full on jumping up and down squealing.) They have a large selection of documentaries that are great to help build curiosity in history and science. And they have tons of different programs to entertain mom while the kids are working on their school work or reading… Fuller House comes to mind.