This post is part of my participation in the Netflix Stream Team but all opinions are my own. #streamteam

This is How We Netflix At Will!
I remember that as a child every Saturday morning I would wake up anticipating what was to come. The excitement of knowing I could watch countless hours of my favorite cartoons while aimlessly trying to put cereal into my mouth without having to take my eyes off the screen. I didn't want to miss even a single moment of the magic because I knew it was a whole week before I would once again have the television all to myself (with the exception of an equally excited brother who was sitting along side me). My kids don't have to wait to experience the excitement of what happens next. They are the new generation of entertainment at will viewers. They have the magic of Netflix to keep them entertained on their own terms. Everyday can be like Saturday morning while every night can be Family friendly movie night! More quiet mornings and family time…that is what I call real magic.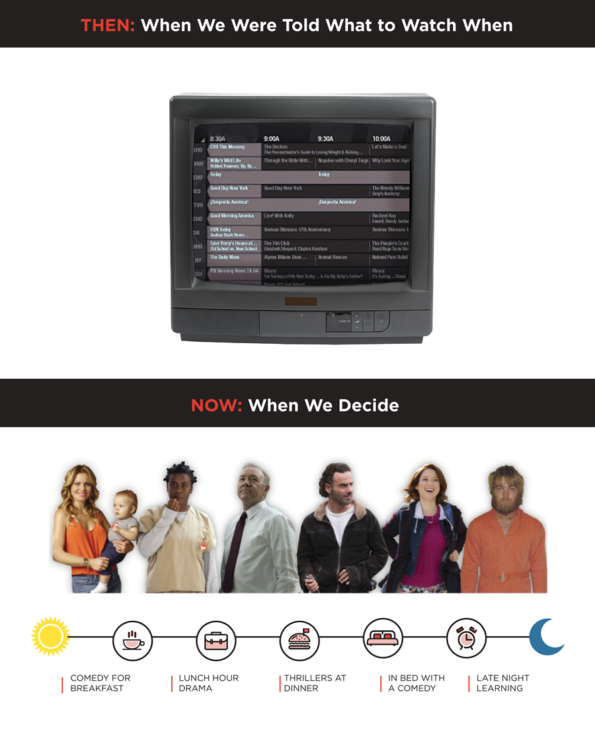 It's not all about sleeping in while they easily find their favorite shows on their own or spending time binge watching NCIS with my daughter. There is also the wide range of educational preschool shows that keep my daughter singing about shapes and letters, the sports movies that keep me from having to watch real sports, and the awesome kid's shows that keep my son happy and outside of Minecraft world (occasionally at least). Being able to define our entertainment means we can define our own schedules. We can plan our day not based on when our favorite shows are on but when we want to watch them. That is how we Netflix at will!
Print out these awesome Netflix Planner Stickers to help plan your viewing schedule!
New On Netflix!