Springtime Fun On Netflix
Springtime Fun On Netflix

Looking for some awesome entertainment to supplement your preschool curriculum? Try Netflix. They have such a wide range available!
I admit I am a sucker for seasonal education themes. You can probably tell considering I post ALOT about holidays and seasons. 🙂 We use the holidays and time of year to help get our kids interested in learning more about the world around them. In spring we learn about several things such as life cycles of insects and animals, flowers, weather… It's a time to learn about new life and how the Earth begins to renew itself after Winter stripped it of it's green. It's also the perfect season to talk about butterflies. I uploaded a coloring book just the other day with a butterfly coloring page. You can grab it here to color while you watch the shows below with your little ones.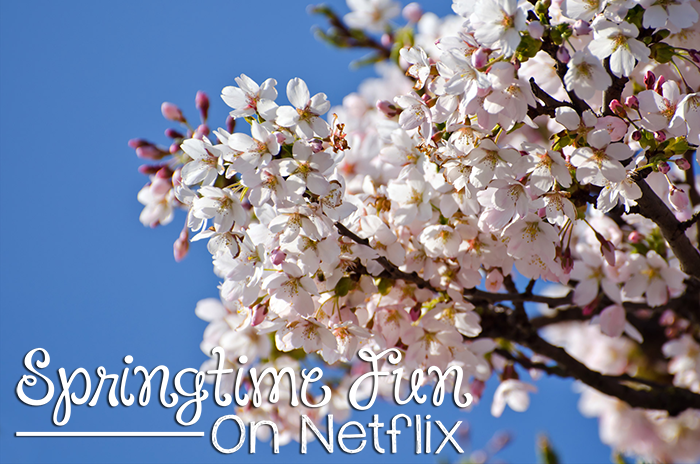 Here is a short list of a few Netflix shows and movies to get you started! 
Here are a few episodes and movies that either focus on spring, animal babies, butterflies, or spring related events. There are a few of these that I will introduce to my preschooler this week but there are a lot that have been our favorites for awhile. The Very Hungry Caterpillar is one of our absolute favorite books and a great way to explain the life cycle of a butterfly. Then they can watch real butterflies in Flight of the Butterflies. They can learn about honey bees and where honey comes from in Hive Alive and then can watch adorable baby animals in Growing Up Wild.
Learn about animal and insect life cycles.
Sid the Science Kid is an excellent show to learn about several different topics. Weather is one of those topics. Little Einsteins and The Cat in the Hat are also great shows that cover a lot of different topics in a very educational way. That Cat in the Hat really does know a lot about that!
Episodes From Our Favorite Shows About Spring
This has been updated to remove the links Netflix has changed. I will add more when I have an opportunity to search them. 🙂