We received products and/or other compensation to facilitate this post but all opinions shared are our own.
Boats Built For Speed With Davey and Pearl
By Green Toys
Boats Built For Speed is a book about patience and planning. What small child doesn't need a lesson in planning ahead. I know mine runs on full impulse from the time her eyes open till the time she passes out mid action at night. Lessons on patience are something we all could use and Boats Built For Speed gives us that all wrapped up in an adorably inpatient duck.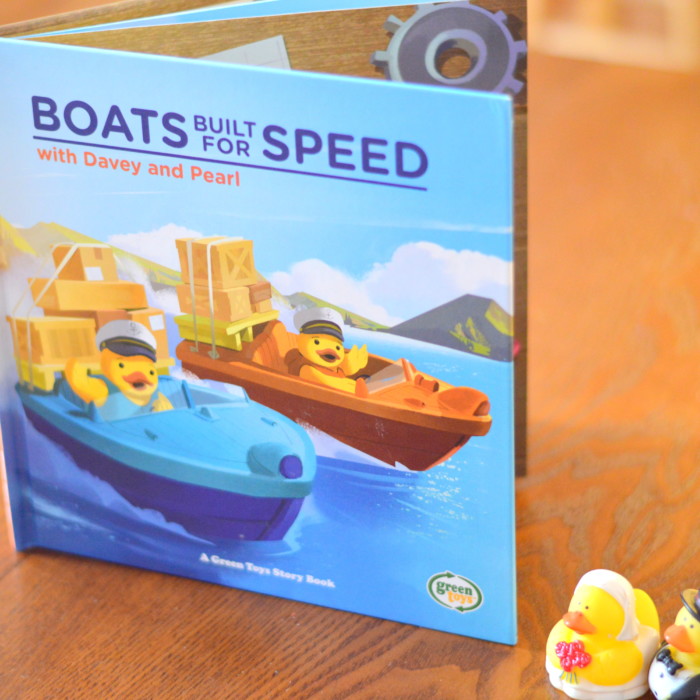 Davey and Pearl are tasked with delivering packages across the water but their business is booming (wonder how that feels :)) and they need a faster way of getting those packages across. Too many packages and not enough ducks. Davey is quick to think of new ideas but doesn't always think those ideas through and in the end it is Pearl and her patience along with planning that saves the day.
The book is full of bright adorable images that my little one loved. She has made up so many fun stories to go with these silly stunts this duck tries to do in the images. It's a well written book with just enough rhyming text on each page to keep them entertained. It really is a cute story with a happy outcome. The duck learns that patience and planning are the way to go….oddly that was exactly the lesson I tried to teach them in Sunday School last week. Although this book does it in a way that doesn't teach them that if they intend to rob a bank to plan it out so they don't get caught…I really didn't intend the lesson to go that way but my goodness children have such imaginations and child lead conversations can go anywhere. I'm going to take this book along with me next week to show them what I mean when I say planning ahead is better than jumping into things.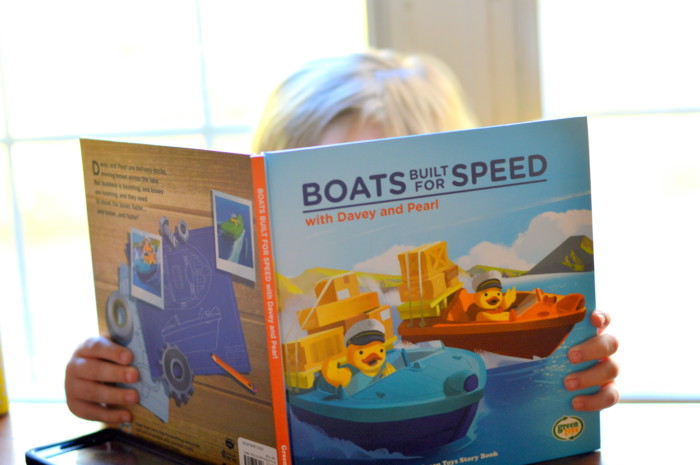 I was wanting to expand on this book with an invitation to build a boat. I placed out several plastic bottles, lids, straws, paper strips, k cups, and the essentials (scissors, crayons, glue) along with a tub of water for her to test her boat in. She tried several different ways of building a boat and seeing what would float.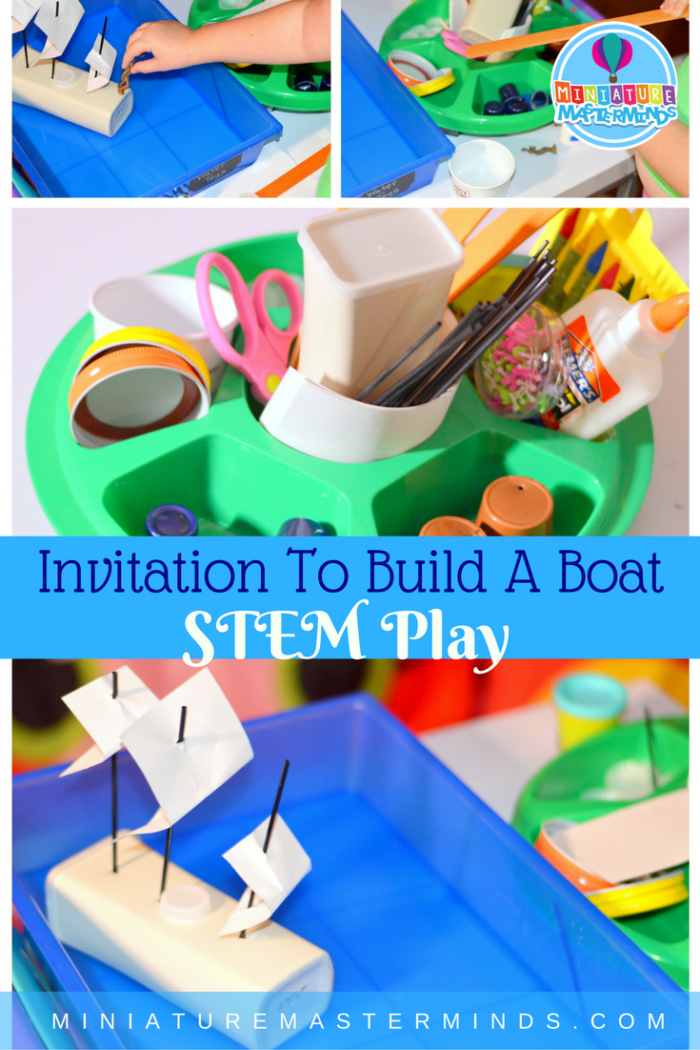 Invitation to Build a Boat STEM Play
Materials I used:
Plastic Bottles (any I had handy…it pays to be a craft hoarder sometimes)
straws or coffee stirrers
Lids (anything you can find)
Glue
Scissors
Little plastic people (I found a few left overs from my son's army men days. The grow up so fast.)
Crayons
Anything you can think of that would float
Her only instruction was to plan out her boat first. Although we all know nothing goes according to plan and we had several test runs before we got one to float and hold her people up right.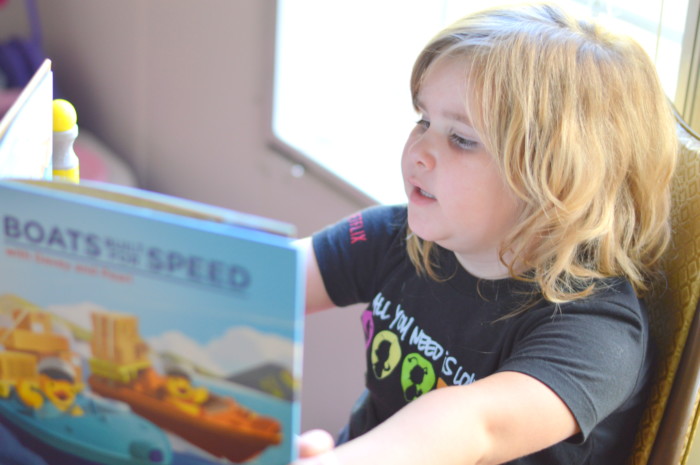 I can think of a handful of other ideas that would be a great follow up to this book such as boat races, drawing a blueprint, or racing to carry boxes from one side of the yard to the other.