This post is part of my participation in the Netflix Stream Team but all opinions are my own. #streamteam

Netflix is bringing the music of the Beatles back with their newest preschool show The Beat Bugs! They are introducing to a new generation songs such as All You Need Is Love and Lucy In The Sky With Diamonds. These cute little bugs make a show that is fun for both adults and kids to watch together! Kids learn life lessons while adults can sing along with the kids to music that everyone will be able to bond over. And it's always fun to surprise the kids when you know the words to "their" music. 🙂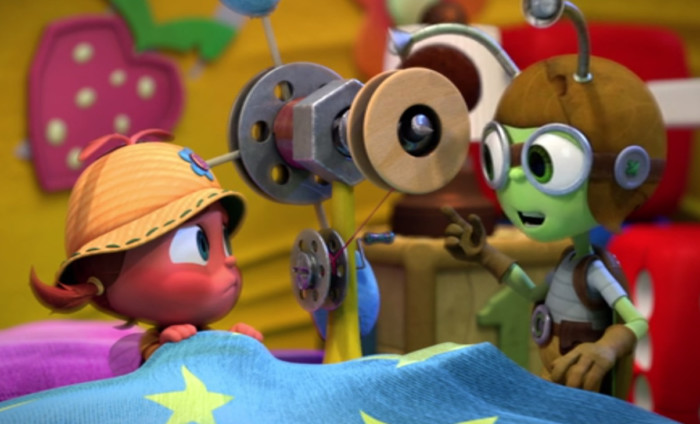 We sure had fun creating this music video of the girls singing one of their favorite songs from The Beatles.
Netflix has an awesome new line up of preschool shows right now! Lou has spent some time over the past week becoming acquainted with Ask The Storybots. It's another great Netflix original series that has her engaged and teaches her how things work.  Netflix plays a large roll in our home school routine. Educational programming  such as the Ask The Storybots can help give me the time to work with the older kids while she is picking up new ideas and facts.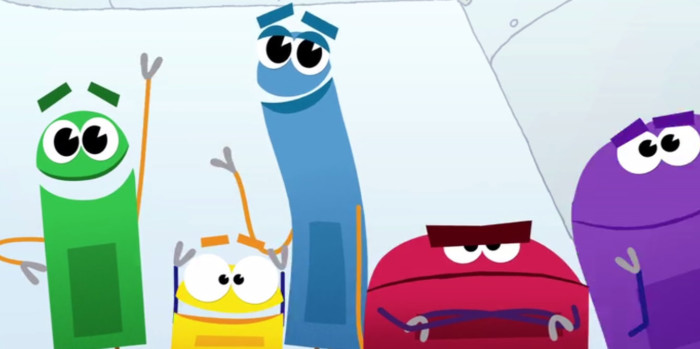 With her own separate section set up for kids her age on the Netflix app, she can explore and find more entertainment to watch during her screen time. I don't have to worry about what she clicks on or watches because her Netflix account is all shows geared toward her age. I can't praise the Netflix kid's only section enough because she will often quote what she hears on an episode or she will mimic characters from her favorite shows and form games around the shows she watches. Netflix ensures she is quoting the temperature watch freezes at instead of a new bad word.
Plus, Netflix has just about anything she can think of no matter what mood she is in. If she wants to sing or dance, they have her covered. Suppose she wants to laugh… they have it covered in more ways than one. If she wants to learn something new or get the creepies from a light hearted "spooky" movie, they have all that covered as well. All she has to do is scroll through and select her favorite characters from the top of her Netflix app.
 More of our Favorite Preschool Educational Shows On Netflix: