This post is part of my participation in the Netflix Stream Team but all opinions are my own. #streamteam

I had planned on writing a post on how I get my me time with Netflix. Although I could have wrote a good 300 words about my hobby of hiding out in the bathroom binge watching Psych or Charmed, I thought I would instead share the other side of "me" time. The other side being what my three year old does for her "me" time. Netflix is her go to for preschool entertainment for her moments when she has had enough and just needs some time to herself. It's great for her, easy to navigate, good show choices, and no unnecessary commercials for products she will undoubtedly ask for but doesn't need (or half the time even know what they are).  Instead she can browse through the special easy to use kids section for shows aimed at her age and learn about numbers, colors, friendship, honesty, and how to explore crime scenes and bag clues (Team Toon).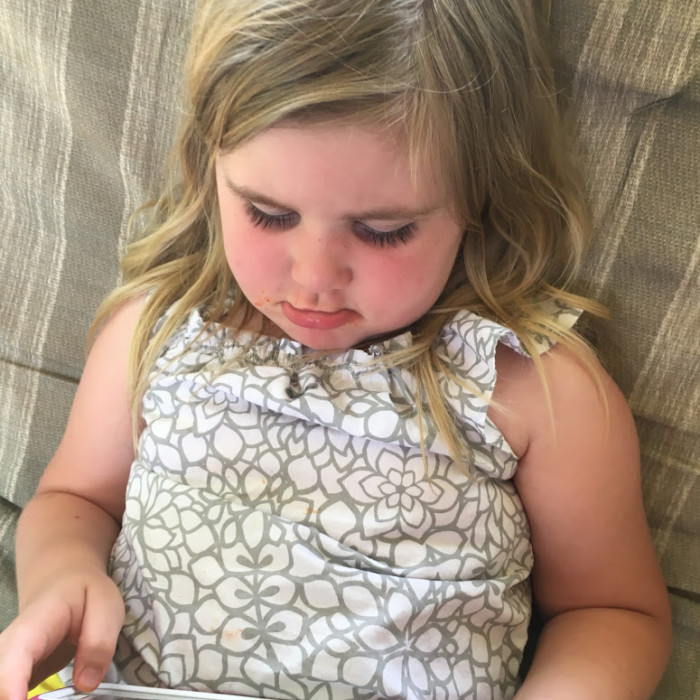 For this month's Netflix Stream Team post I thought I would share with you the shows you will most likely catch my three year old watching while she hides out in the bathroom from her brother and sister or while she is pretending to go to sleep. She is already a pro at the subterfuge of sneaking in her own special "me" time with Netflix.
Our Favorite Shows For the Preschool Age On Netflix
There are TONS more awesome shows for the preschool age available on Netflix as well, such as:
Check out their easy to navigate special kids browsing section. They have large bubbles with the characters they love ready for them to press to get to the shows they want to watch. No ads or bad shows! You can set up their own viewers account and set it for a younger child or older child to customize the shows it gives them. My three year old gets shows such as Little Einsteins while my nine year old has shows like LEGO Batman. The kid's section is one of our favorite features of Netflix!