Dory's Ocean Secrets Book Inspired Sensory Bin
We received products and/or other compensation to facilitate this post but all opinions shared are our own.
Dory's Ocean Secrets Book Inspired Sensory Bin
Finding Dory is all the rage at the moment. Finding Nemo was one of my older kids favorite movie when they were Lou Lou size and now she has Finding Dory. She was so excited to see these two books in our book buddies box this month. It is suggested to watch the movie before diving into these awesome books, Dory's Ocean Secrets and Finding Dory Sticker Scenes, but we couldn't help just a small peek which gave me an idea for an activity.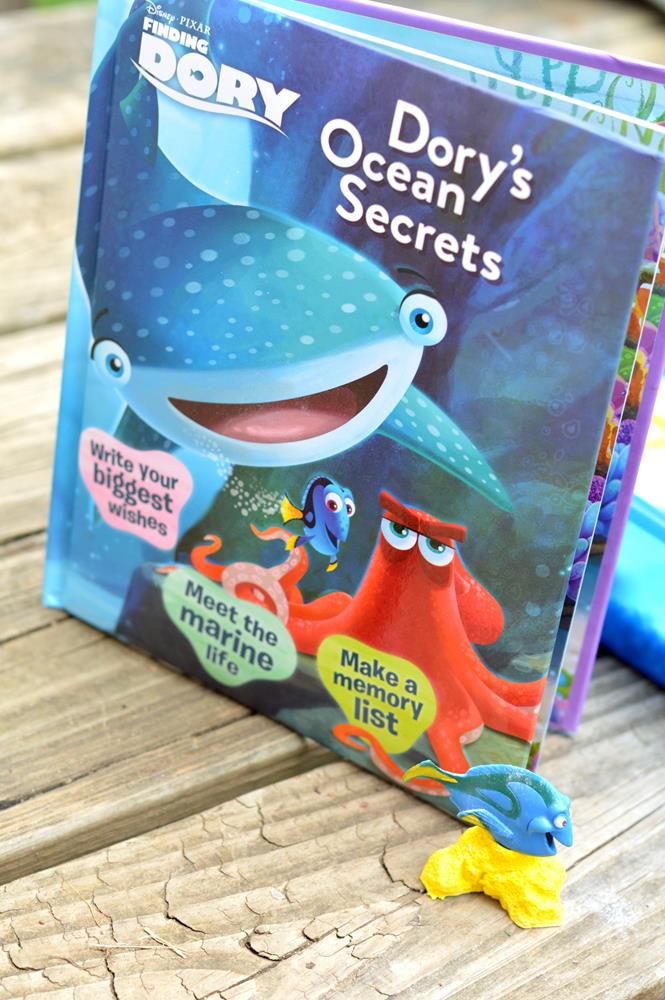 Dory's Ocean Secrets is a journal book where the child can answer fun questions and write in different activities. They can make lists, meet the characters, and learn more about Dory. It's a fun book you and your child can look back on in years to come. You can find in here on Amazon.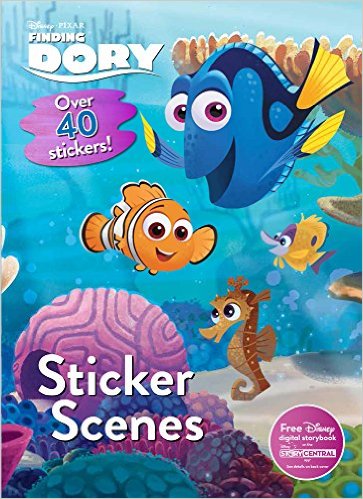 Finding Dory Sticker Scenes is a mixture of a story book and activity book. It comes with a ton of stickers that match the pictures on the pages. The child is supposed to patch the sticker to where it goes in the book. My child absconded with the book and used the stickers to decorate her doll house. She has really enjoyed this one and it comes with a free Disney digital story book too! You can find this book here!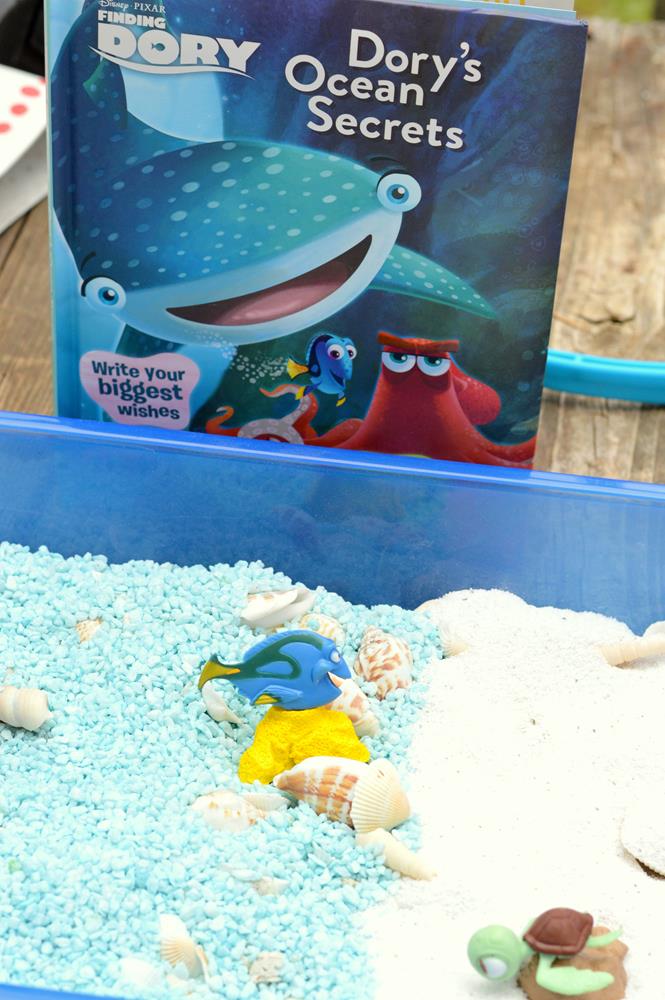 I thought maybe I could combine her new love for this book and her old love for sensory bins into one fun activity. Thus was born the Dory inspired sensory bin. I found all the materials at my local Dollar Tree except the bin which is part of our sensory station. I added light blue decorative rocks (2 bags), white sand (2 bags), plastic figurines I found on the toy aisle, and sea shells.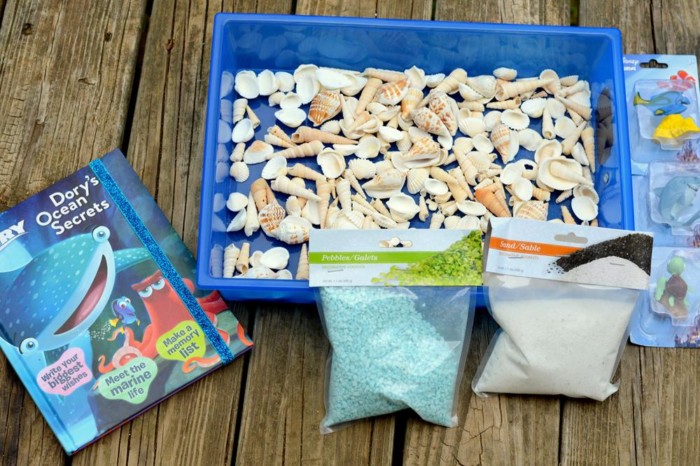 I already had the seashells in the bin so I just poured the pebbles in first and then the sand making the tub about half of each over top of the seashells. I then added the figurines.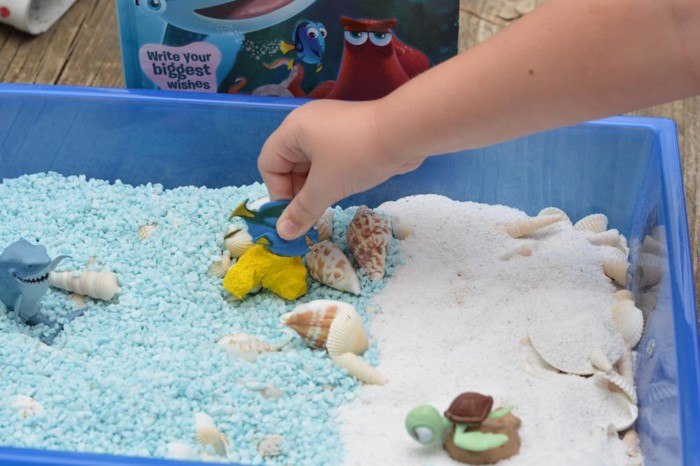 We also added tools. I found this 9 piece plastic kitchen tool set that I thought she would love for her kitchen but we decided to put it to use in the sensory bin first. She had fun digging and looking through the seashells as well as playing with the figurines.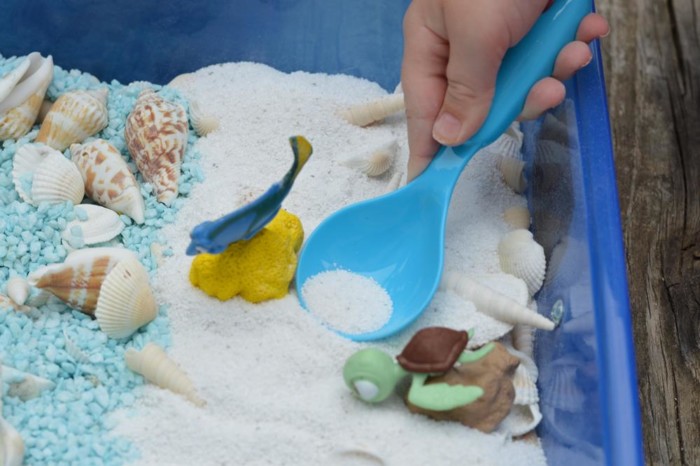 I can't wait to take her to see the movie! These books and her bin really have made us all that more excited!