We received products and/or other compensation to facilitate this post but all opinions shared are our own.
Healthy Snacks Made Easy – With Yum Yum Foods Unboxing
We have two fun unboxings today. One is for a delicious healthy snack bar box and the other is for an awesome healthy snack box, both are from Yum Yum Foods! I love the idea of having a box of healthy snacks all in one place that you can have sent to your home to have a variety on hand or sent to a college kid, military family member, or someone you love. I could see this as a great gift for college kids as a way to have a quick healthy snack between classes. I remember those days of rushing from one class to the next without time to even eat. I also remember how easy candy bars were to throw in my bag and snack on because they we easy access and pretty inexpensive. This box would have been great for me then, which I like it now because it gives me and the kids a variety of healthy choices to snack on. Plus as a working, home schooling, blogging mother of three, I still don't have time to sit down and eat three meals a day….sometimes I find myself reading to the three year old in the bathroom because I just can't find enough time in the day. Anyway, on to the unboxing.
First up Unboxing #1… Healthy Snack Bar Box.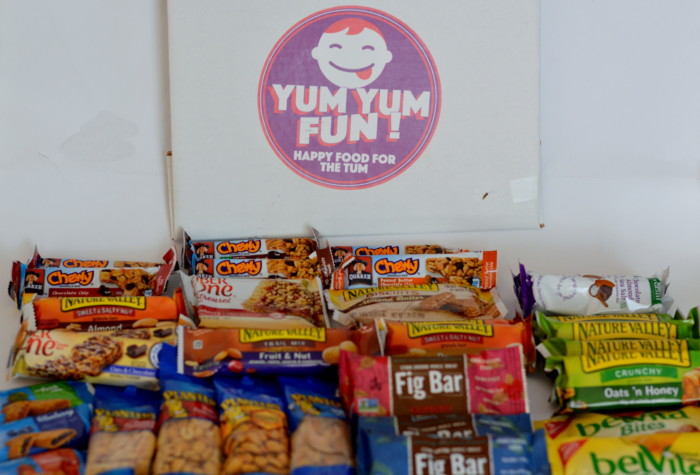 The kids did this unbox video and I think they did a pretty good job. They liked that the box contained foods they already recognized and liked. Every product in the box comes from an awesome brand. The best parts of the box is the variety and quality in the contents. This box contained several different healthy snack bars such as Nutrigrain cereal bars, granola bar, fig bars…It was packed full.
You can find this box on Amazon here!
Just looking at all the different snacks makes me want to go grab one. Those Fiber One bars are pure amazing. The Fig Bars were my mom's favorites. The kids love the Chewy bars and peanuts. There was really nothing in the box that won't get ate. The only problem is moderation because it's so hard to decide which one to eat first.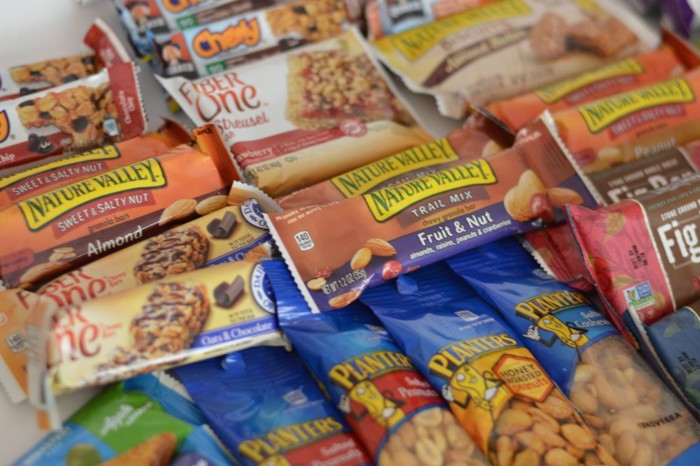 Now Unboxing Box # 2 – Healthy Snack Care Package
This box was a little different as it contained more than just snack bars, it also had Veggie Straws, Popcorn, and more snack varieties. This box got my daughter hooked on Skinny Pop Popcorn and Veggie Straws. The Healthy Snack Care Package takes care of quick snacking needs as well as movie night snacking. This box would also be great for a college student care package. Again everything included is a name brand we have heard of before. This box is all about variety containing everything from gummies to snack mix!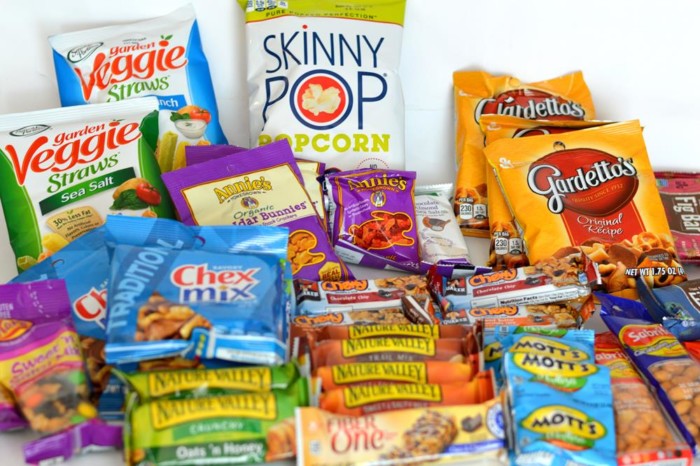 The kids had a little more fun with this unboxing as they got into the hang of the unboxing business…really I think they just wanted to get the videos finished so they could dive into the snacks. Watch the video for a more detailed account of all the awesome snacks in this box.
There was something for everyone to enjoy in this box. Lou Lou ran off with the cheddar bunny crackers and gummies. CB had a field day with the spicy nuts, popcorn, and Veggie Straws. While Bub went for anything with the word chocolate on the front. He loves the Fiber One bars like I do. I think my kids would rather have these snacks than chips or candy.