Encouraging Sibling Bonds And Keeping The Peace With Netflix
This post is part of my membership in the Netflix Stream Team. All opinions are my own.

Siblings one of the greatest gifts we have. Sometimes. Growing up they are a built in best friends that live in the same house, they are also people who can get on our nerves like no other. They are always there and we love them but sometimes we wish we could send them to boarding school for a little while.
There is a bond that is between siblings. You feel safe with them.
You go places together.  You can rely on them, usually, and they can rely on you.
You enjoy spending time with them and they enjoy you.
You share the same weird sense of humor and can make each other laugh when no one else can.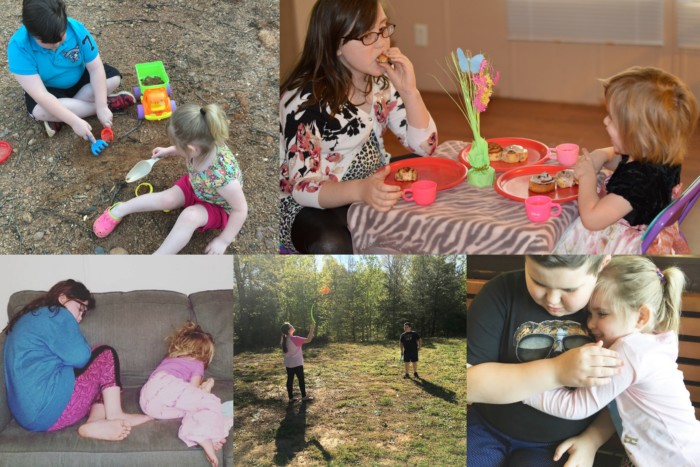 You enjoy helping each other and share in their successes.
Siblings are wonderful to have around…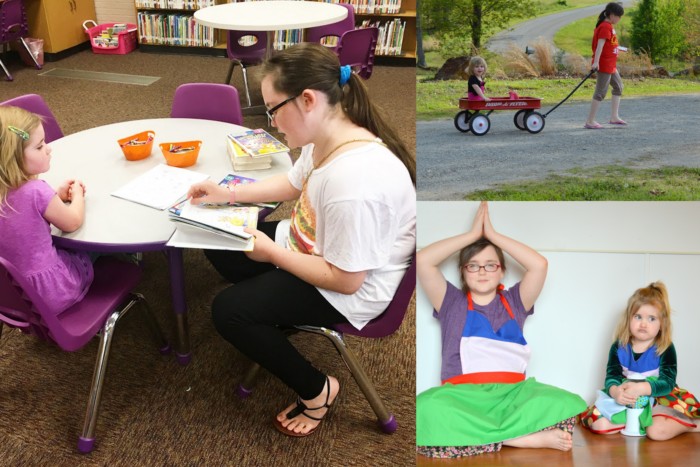 That is until it's time to pick what to watch on Netflix. Than all that loving feeling is out the window. Netflix has a solution. They made this awesome iconic fortune teller that helps keep the piece by taking the fight out of what to watch. We made our own. They each added their favorite shows to the paper. Now they randomly get to watch something the other likes. Than it's the others turn to pick. It's a great way to keep the peace.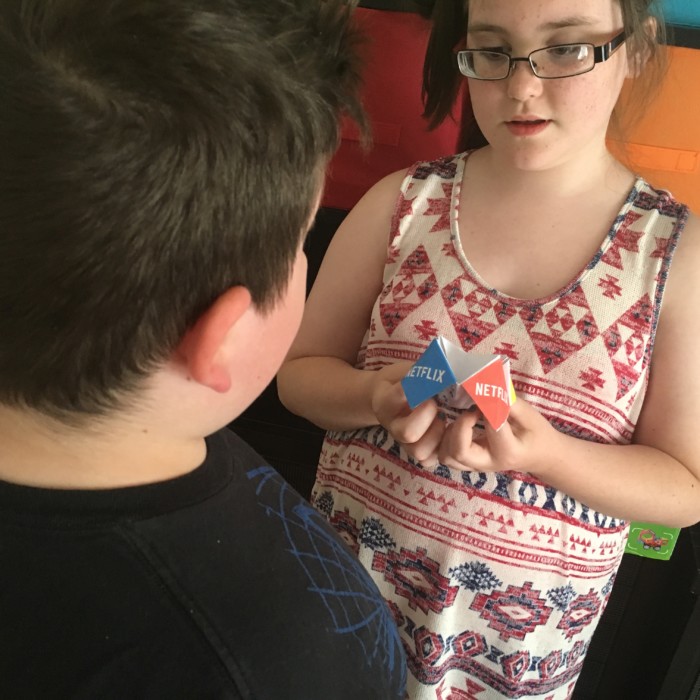 This fortune teller is made by Netflix.