We received products and/or other compensation to facilitate this post but all opinions shared are our own.
Learning To Ride A Bike with  Cruzee OvO Balance Bike
It's getting warm outside and Lou is so ready to get out more and more each day. I do believe that my children would live outside…till they decided they need some tech time that is. Lou is three this year and every year she watches her big brother and sister ride their bikes all over the yard while she sits on her tricycle because she hasn't yet learned how to peddle on her own. She has been wanting a bike of her own since last summer and finally she has the perfect bike for her. She can now join in all the sibling fun of bike races and exploration on two wheels.
Remember to be safe and wear a helmet while riding a bike. We were just testing the bike out this go around. Because this is her first bike we haven't yet gotten her a helmet but she will have one by the weekend.
You can purchase this Cruzee OVO Balance Bike here!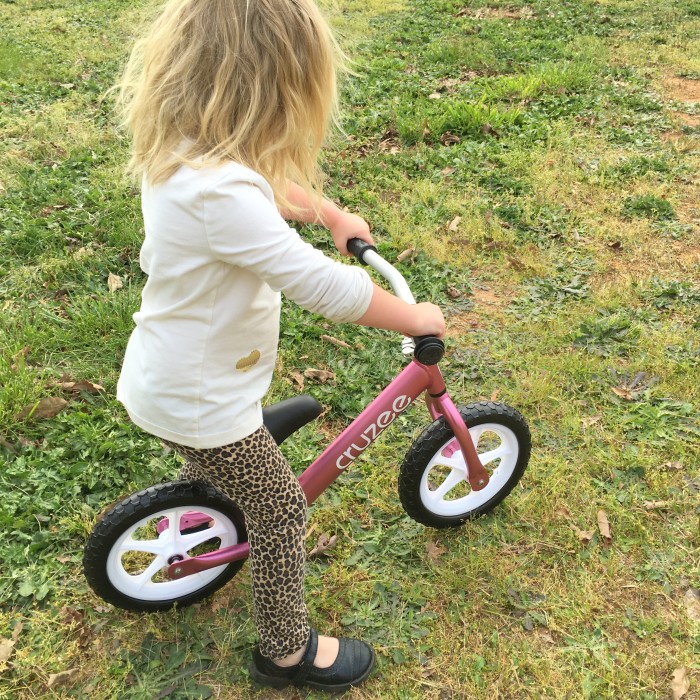 I had never heard of a balance bike until recently but they are pedal free and help teach the child how to balance the bike. It is supposed to be easier for the child to pick up riding a bike than a tricycle or training wheels.
The Cruzee OvO fits boys and girls from 18 months to 5 years old and will grow with the child. Both the seat and handle bars are adjustable to accommodate the child as they grow. The adjustment is too free and only takes moments. At just 4.2lbs, this bike is perfect for little hands. Lou loved that she could carry it all by herself. The frame is sold built ultra-light aluminum and comes in a lot of different colors from this lovely pink to blue or red or green…you get the idea. 🙂 Inside and out, this bike is going to see a lot of action! Thanks to the  flat-free composite tires it will not damage the floors and she can ride inside even when it's raining outside.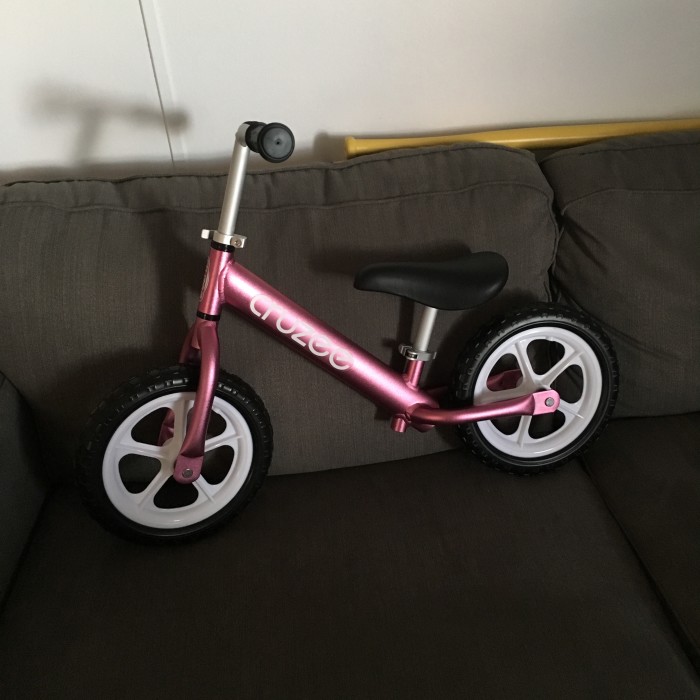 Check out of video to see her in action!