We received products and/or other compensation to facilitate this post but all opinions shared are our own.
Kids In The Kitchen With KidStir Subscription Box
A few months back we were lucky enough to review an awesome kid's cooking subscription box. For some reason that review has vanished without a trace along with most of my photos and a few other things from the end of the month of November through the first of December last year. An odd side effect of the page transfer I am guessing but I wanted to re-share this box with you now as it was such a fun box for hands on kids in the kitchen fun. For those that read the original post, this is not some glitch where old posts are resurfacing but a new post. I am not going crazy…I think. 🙂
Kidstir is a month subscription box that gets kids interested in the kitchen. Each month has a different themed box such as seasonal, holiday, or just fun. The box we received was Thanksgiving. The recipes inside were Thanksgiving themed. It also came with a green apron and a red silicone stirring spoon with the recipe cards and ideas. Each box comes with different themed items such as cooking utensils or maybe themed molds.
Single kit$19.95
Monthly subscription$15.95 per month
Save 20%
3 month subscription$15.95 per month
Save 20%
6 month subscription$14.50 per month
Save 27%
12 month subscription$12.95 per month
Save 35%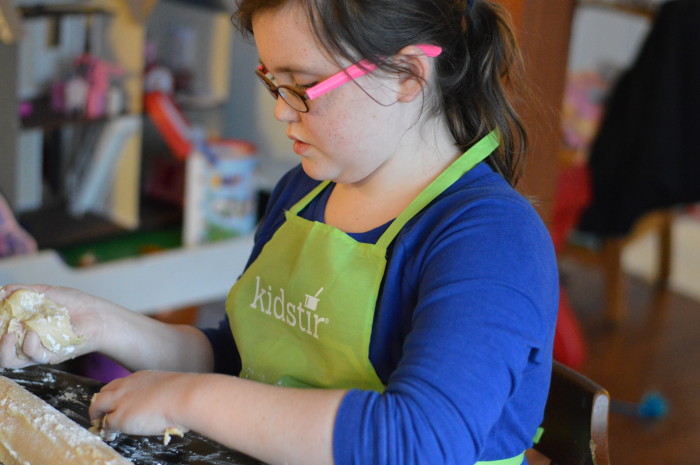 Each box contains:
1 fresh food shopping list
3 Simple and Easy step-by-step recipes
3 kid-size tools for fun hand's on action
3 fun foodie education pages
3 fun and learning filled games and activities
CB has always been interested in cooking. This box really appealed to her in the fact that it was aimed at her. She loved the apron which she promptly claimed as well as the red silicone spoon. We used it to make play dough the day it came it.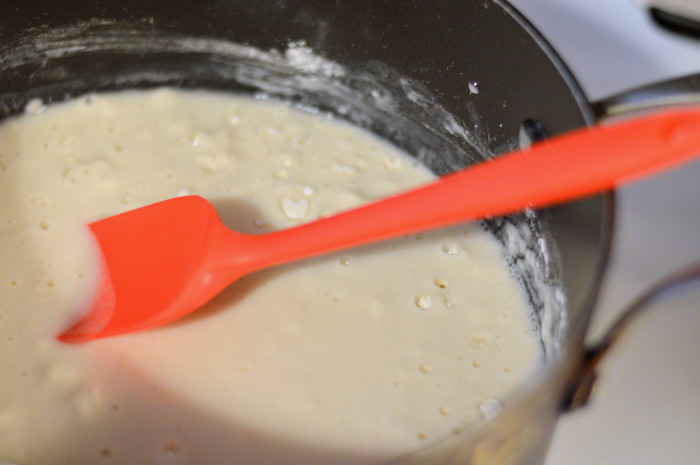 I've looked through the months and themes ahead and am looking forward to the Halloween one to order. You can order single months or for a savings you can get the subscription service to receive each month. If you want to preview what each box will contain, visit their website for detailed photos! Subscribers also receive a binder for their recipes and two magazine subscriptions as free additions!