This post is sponsored by Juicy Juice but all opinions are our own.
Family Fun Day Outing Baseball, Science, Play…Oh My
What happens when you have three children and try to shove as much activities and fun into one day as possible?
If you answered sleepy children…you would be wrong.
On the other hand if your answer involved the word Ibuprofen..Ding Ding Ding. Winner.
Okay, I'm playing. We had a wonderful day and everyone was very well behaved for the most part. It didn't turn out as planned but in the end family fun day was a home run. Hehe…notice the pun there since we started out with a baseball game.
Our team won by one point. It didn't look like they were going to pull it off but in the 7th they made three runs. I don't know baseball lingo and spent most of the game praying the ball didn't land on our heads but the boys had a blast. I did get nachos which is the only reason I agree to baseball games.
Baseball was fun but my part of family fun was the science which was supposed to be all about petting some baby sharks at the Science center but ended up being about creating a battery out of lemons (<–coming soon). The ball game ran late so the center was off the table and we improvised with our Science activity. I wasn't about to let our well thought out schedule be messed with. Than there was a phone call. We were need to help paint the sign at our church. We ended up having a clean up session there and our help was needed.  I think things worked for the better that we didn't get all the way an hour away to the Science center. Anyway the schedule went out the window but with it went the stress of trying to have the perfect Family Fun Day. It was off to the church.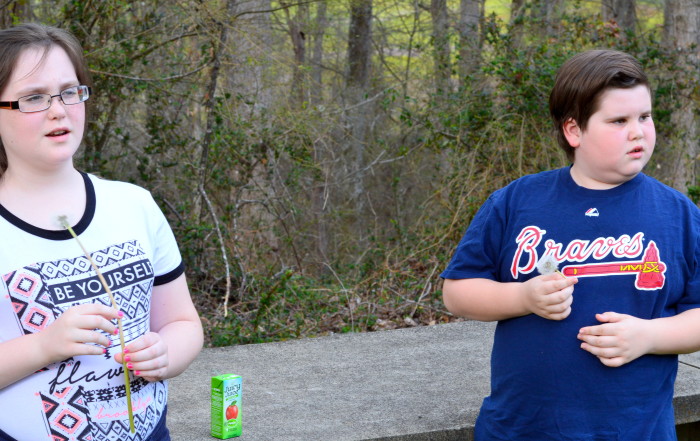 The kids took a Juicy Juice break while watching the painting show.  It's really important to keep them hydrated when playing outside especially now that the weather is starting to heat up and Juicy Juice is 100% juice making it a great portable drink they can have on hand while they play, watch sports, or just refresh between activities. It's good for them while being delicious which is what I aim for in the products I give the kids.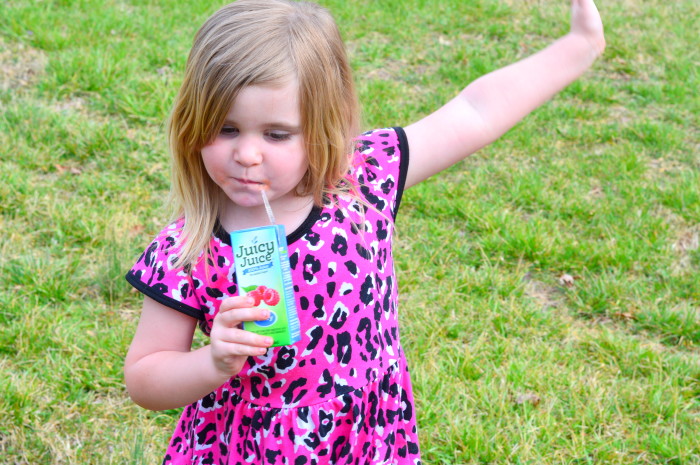 Although we did learn a big lesson, Family Fun Day isn't about what you do or how much "fun" you can fit into one day but about being together as a family. The kids had just as much fun playing while they ran around together as they would have anywhere else. Being together with those you love can be a wonderful time no matter where you are.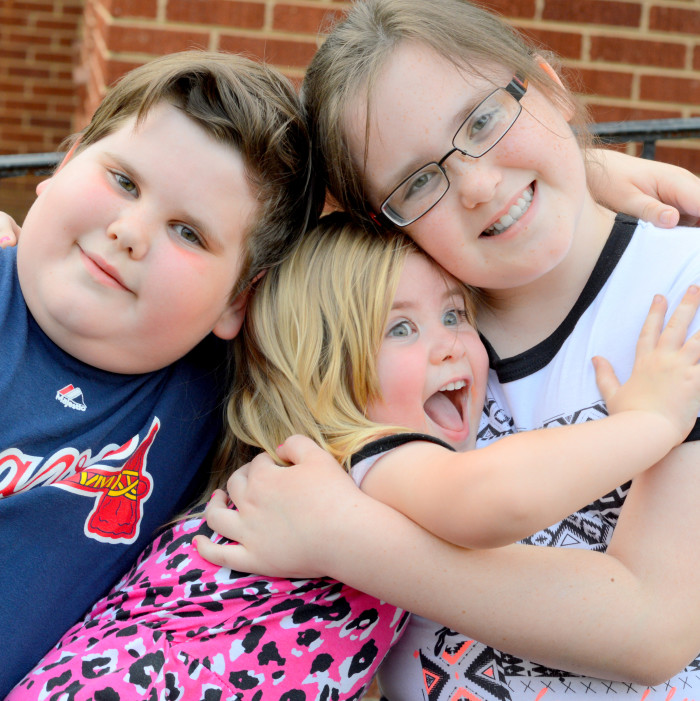 Finally after a full days work (adults) and watching (children), we eventually did make it to the play part of the agenda and a two and a half second picnic where they chugged a Juicy Juice and than were gone like bullets out of a Nerf gun.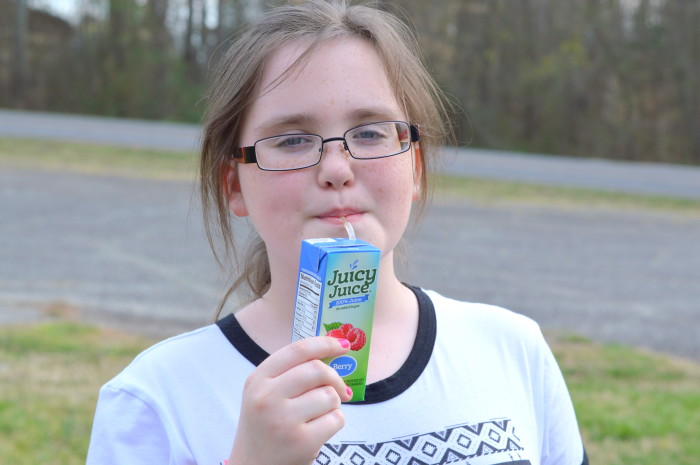 So my suggestions for your next Family Fun Day would be have a lot of Juicy Juice on hand to appease the masses and don't sweat the upsets. Plans change, roll with it because in the end you will have more fun and make more memories when things don't go 100% the way you plan them.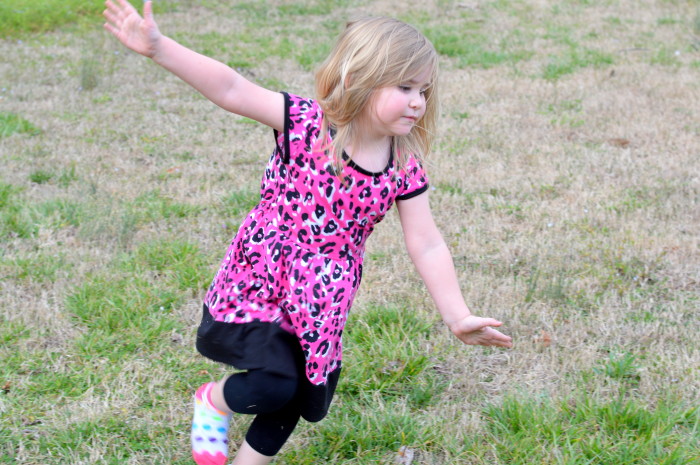 Every time I see this picture inside my head I am singing "I believe I can fly, I believe I can touch the sky."
Don't forget the play in Family Fun Day. It's important.