We received products and/or other compensation to facilitate this post but all opinions shared are our own.
MyDesign Customizeable Creative Rain Boots And Shoes
Ever wanted to paint and design your own pair of boots? My Design Zimbi Boots are the solution. Quality paintable boots that are water proof. What makes them even better is that they are erasable so you can REPAINT them! They come in adult and kids sizes too!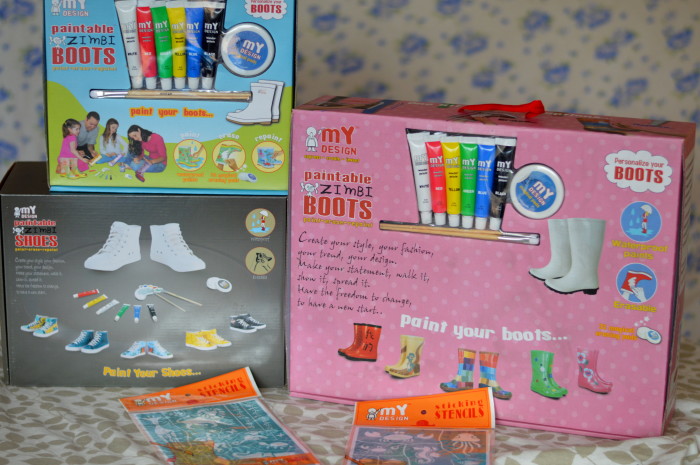 In the box is the boots, paint, brush, erasing pads, and foot paint palette.
Steps to creating your own designed boots.
Step 1. Check out mYDesigns website.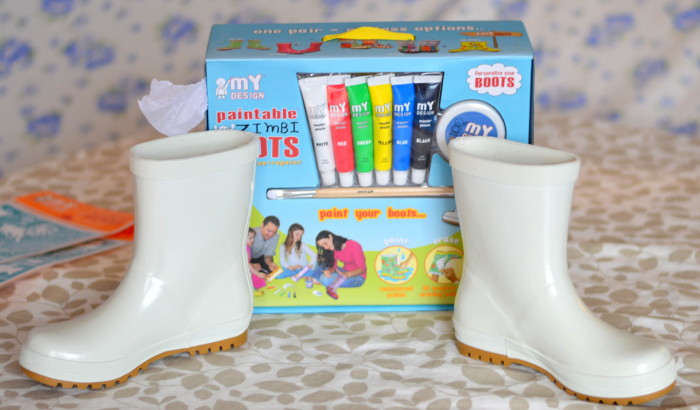 Step 2. Pick out a sticker stencil set.
You can also purchase stencils to create designs on the boots when you paint. The stick on and are reusable plus they come in many different versions such as these jungle and ocean themed.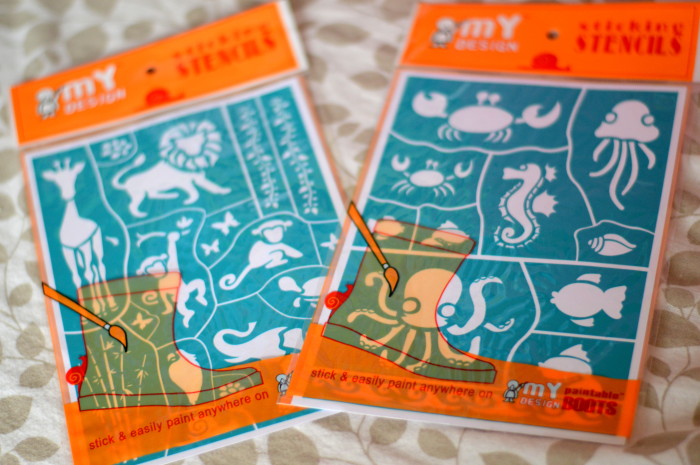 Step 3 Fill the foot palette with your choice of paint colors. Use the box to know which colors you can mix together to create new colors.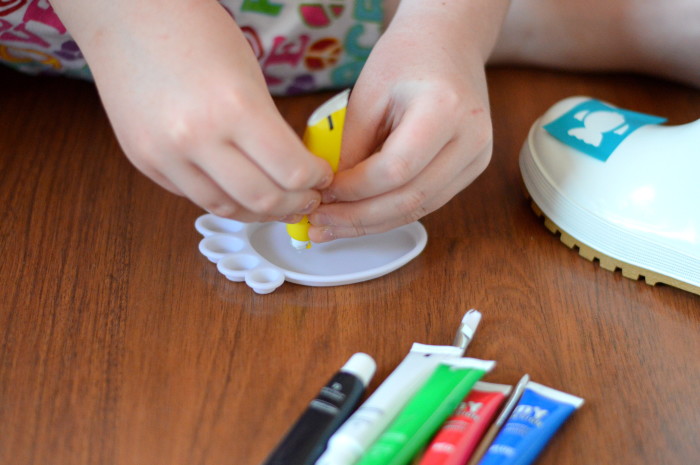 Step 4 Paint your design onto your boots!
Start with your stencil characters.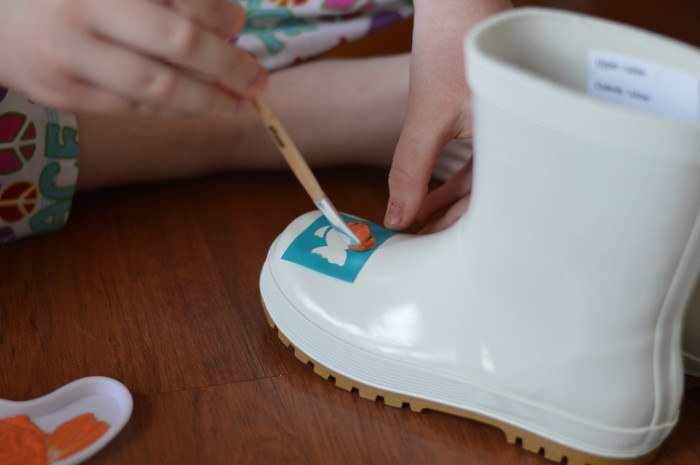 Paint Paint Paint your boots.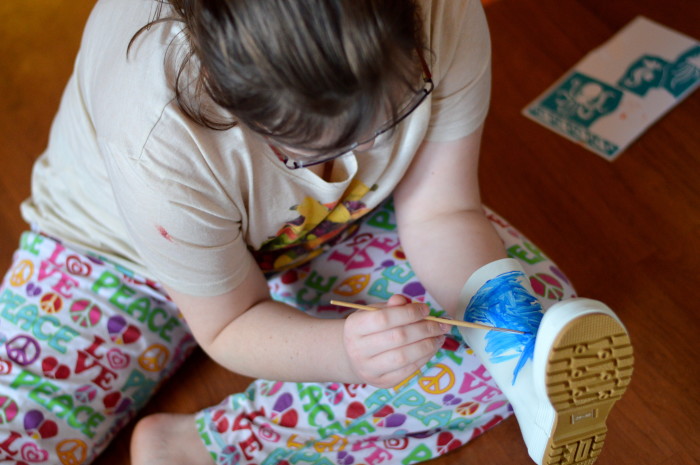 Here is our finished products. First we have Lou lou's ocean boots. We suggest painting in a circle motion for water designs. It took us a boot to figure that out.
And then we have our Valentine boots with roses in a vase. In order to make the roses, swirl the paint in a circle motion moving into the circle. The vase is made by painting the shape and moving from one side to the next making one side darker than the other.