We received products and/or other compensation to facilitate this post but all opinions shared are our own.
The Quadrilla Marble Building Set Review
You can purchase this product on Amazon. Check it out here!
The Quadrilla Marble Coaster from Hape is a fun set to practice all those STEM skills such as planning and engineering.
The goal is to build a coaster that the marble can ride all the way to the ground.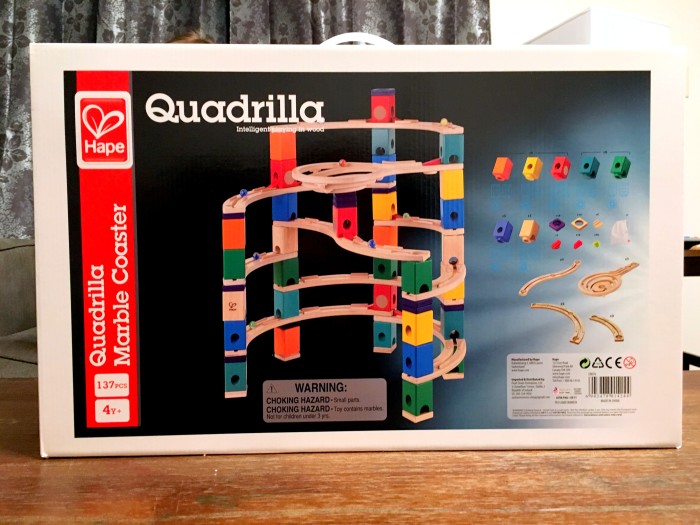 I was surprised when I opened the box to find these big blocks. This set was a lot bigger than I thought it was going to be. The bright colors and various shapes really appealed to the kids. The pieces are made from wood and very durable. It's a high quality set that would be great for even a large class room of kids to play with over and over. I could see it surviving a daycare block center for older children. I wouldn't give it to children under three due to the marbles being a choking hazard. It comes with ALOT of marbles.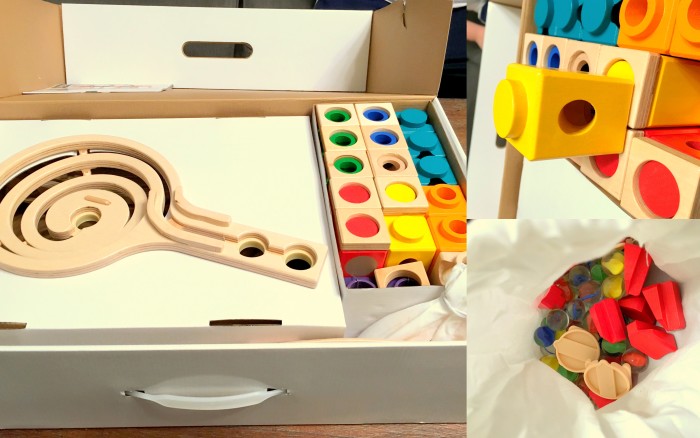 The instruction book had several different designs to copy and create. The photo directions were easy to follow.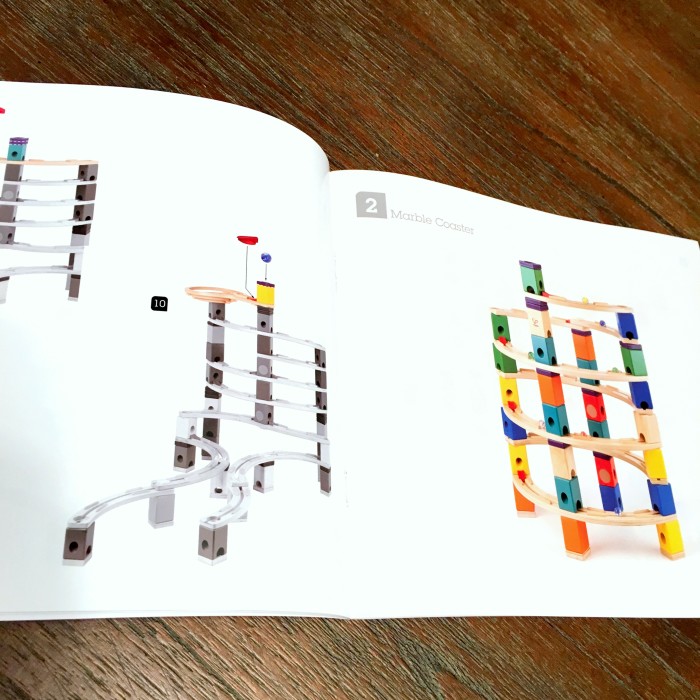 The kids enjoyed creating and playing but mostly they enjoyed free build and trying out their own designs. This design in the picture below was made from the book included and they played with it for some time.