We received products and/or other compensation to facilitate this post but all opinions shared are our own.
Miniature Masterminds Review Chill Factor Tutti Fruity Slushy Maker
The kids absolutely love slushies. Anytime we go anywhere like the mall or amusement parks they are asking if they have slushies. It doesn't matter if it's below zero or almost a hundred degrees outside, slushies are always on the list. The ChillFactor Tutti Fruity Slushy Maker makes it easy for them to have any flavor of slushy they want and nearly anytime they want. They can even do the creating themselves. You can watch below as my daughter makes a slushie in a matter of minutes.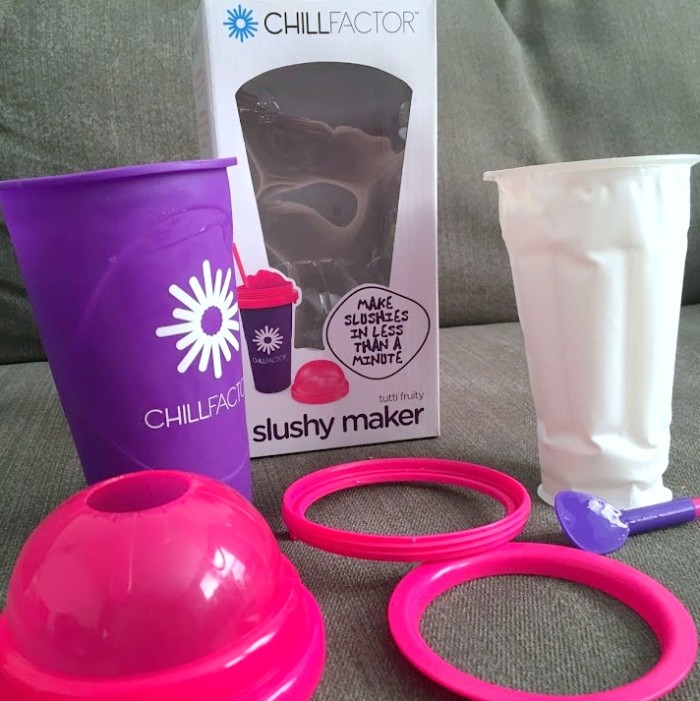 Out of the box there are several pieces to the slushy maker. The outside cup, inside cup, rings, lid, and straw spoon.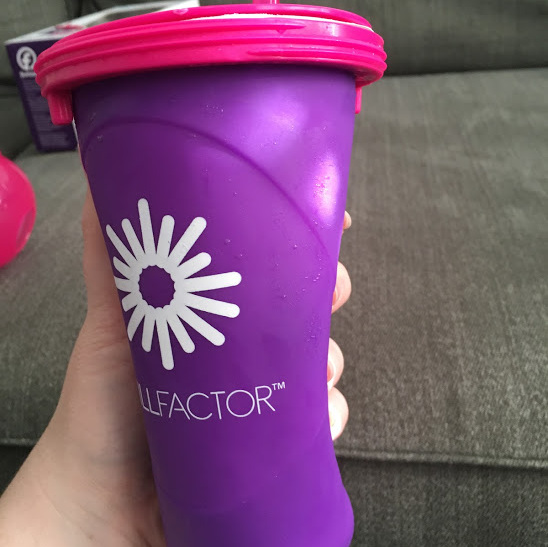 First you have to throw the slushy maker without a lid into the fridge for a few hours to get it frozen. Overnight is a good idea if after a few hours the cup isn't frozen. I pre-froze this one before I gave it to the kids to keep things moving quickly through the review.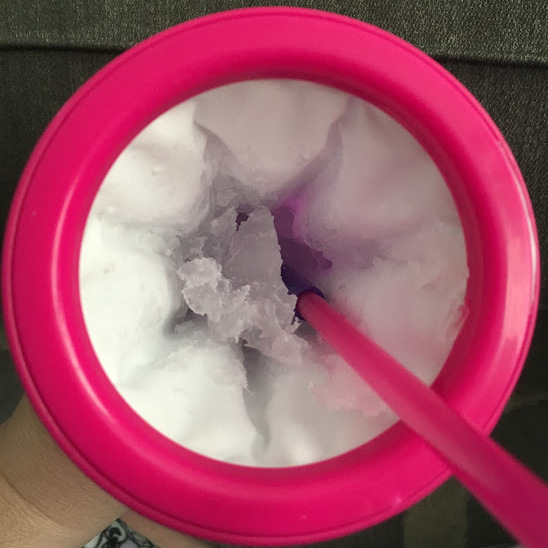 The drink needs to already be cold such as straight out of the fridge. It can be nearly any drink from water to juice to soda. We like to make water slushies and use them as ice in other drinks sometimes. Although if you do have a frozen slushy maker and don't have any cold drink on hand, it will chill your drink to a nice temp for drinking.