We received products and/or other compensation to facilitate this post but all opinions shared are our own.
Bratz Are Back With Their New Sweet Style
Bratz are back! My daughters couldn't be more excited! They have always loved the cool funky style of the Bratz dolls as well as the cartoons, movie, and fashion accessories. This newest series is even more up their alley with the Sweet Style theme. From ice cream to candy these girls really take the cake with their fashions!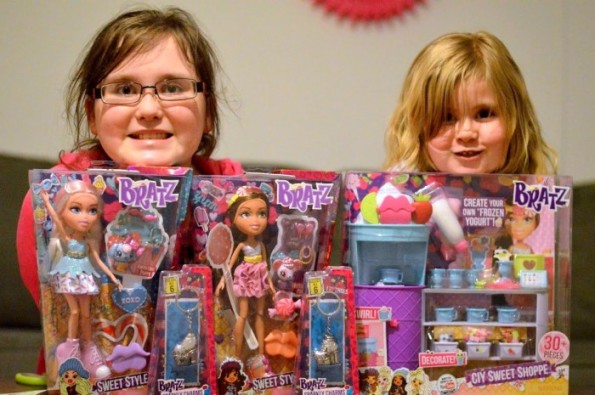 We are in love with the Sweet Style theme! These girls are certainly stylish. As has always been the case, these Bratz are high quality dolls that are built to stand lots of play. We still have several Bratz dolls that belonged to my oldest when she was smaller and look as good as the day we bought them except for the unfortunate ones that have hair missing from the use of a pair of safety scissors.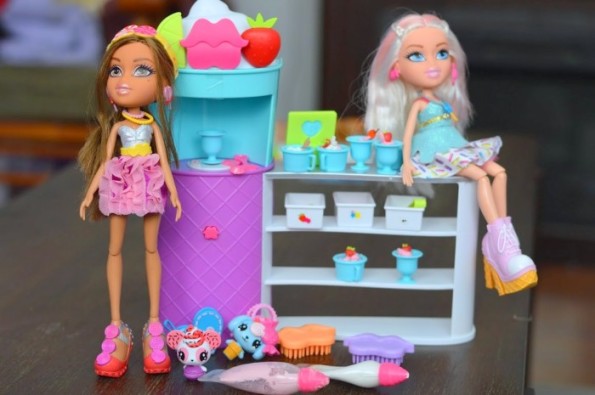 Even mom can get in on the new Bratz line wit these sweet stylish key chains. I love these shoes! These Sparkly Charms would got great on a book bag zipper or key ring.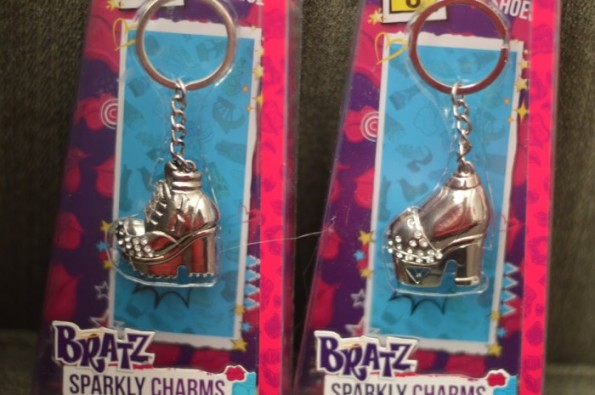 The dolls are as cute as ever with their bendable knees, fun hair styles, cute clothing… and these awesome shoes. They always have the most adorable shoes. Check out those ice cream sneakers!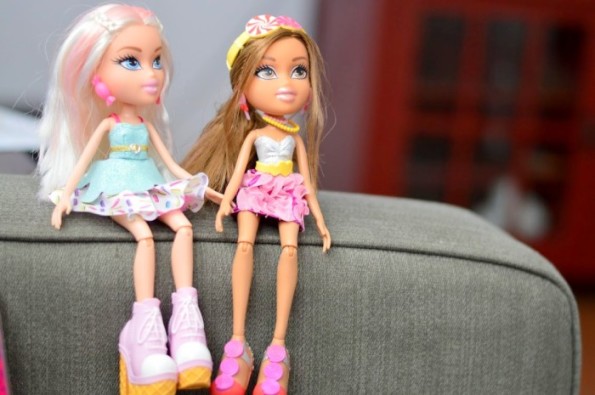 We also had the opportunity to make our own doll yogurt with the CIY Sweet Shoppe. This set came with tons of accessories to create awesome frozen yogurts for your dolls to buy. The little animals below came with the dolls. Each doll had it's own pet, purse, and brush!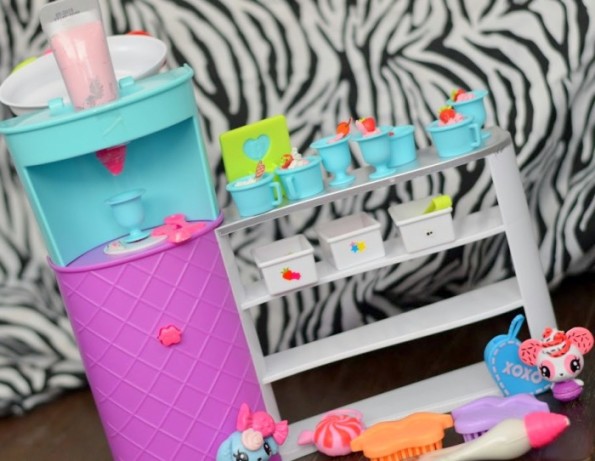 The frozen yogurt shoppe came with cups and accessories to create super adorable cups of yogurt. There were three tubs with different accessories as a clamp. Strawberries, shapes, and googly eyes each have their own container.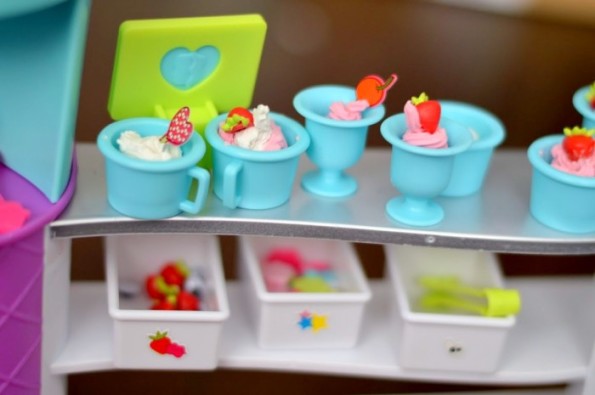 The set came with clay that you put into the cups for the yogurt. The machine spins around as the clay comes out to create a lifelike yogurt look. There was enough ingredients for each cup and some left over. It was a lot of fun!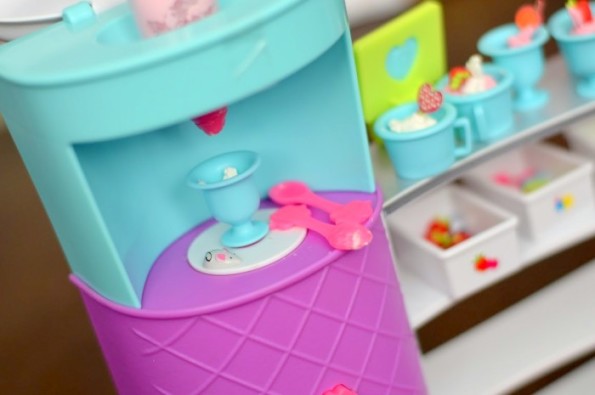 This is a set that appeals to both young and old. My girls had a blast playing together.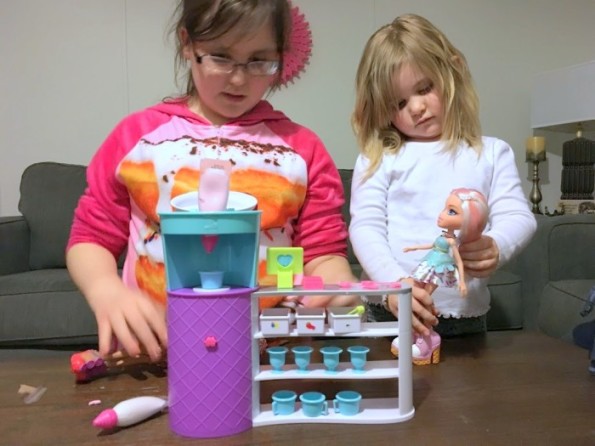 Check out the Bratz website for more information!