Discovery Channel Store Stuffed Animals
Who doesn't love cute and cuddly stuffed animals? Discovery store has TONS of different kinds of animals to choose from, anywhere from sharks to snowy owls. I couldn't believe the selection they had available. We could have browsed the site for hours looking at the different animals. With these fun animals representing jungle, desert, forest, and ocean life, you'll be sure to find your kid's favorite!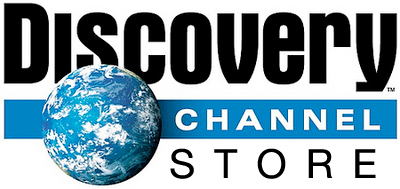 We picked the shark and zebra which are our favorite animals around here, other than CB's pig obsession that is. Bub has always been fascinated with sharks even when he was a toddler. He would get so excited to see Shark Week on Discovery Channel which would be all that would be on the tv till it was finished. I would say he is a shark expert now. He was so excited to see this little guy. His name is Sharkie (which oddly is the name of every shark stuffed animal he has) and he is the perfect size for play. He is soft and squeezable with visible teeth. He is just the right size to take out a boat full of GI Joe sized men.
CB had to get in on the action to show you the size of Sharkie. The kids actually loved the idea of his realistic shape and features. They have been studying sharks off and on due to Bub's obsession. They used poor Sharkie in a game of tag where the person who was it had to tag the others with Sharkie. Not only is Sharkie able to ship wreak toy men and snuggle up for a good movie, he is also capable of encouraging my children to run. I'm all for that.  He is also a great way to encourage a week of shark study in the classroom.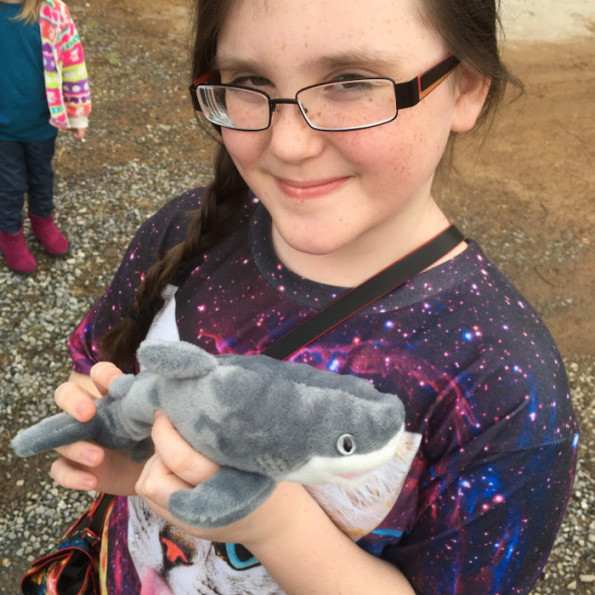 Lou went with Miss Zebra. Actually her name is something like Tooka but I'm not sure if that is quite spelled right or if it even has a spelling. Lou has a habit of giving her stuffed animals names that I'm sure she just pulls out of thin air. There is Cota, Snoma, Meeks, Flump, and now Tooka…I feel sorry for her future children. Anyway, Tooka is a baby zebra and made perfect for hugs. She sits up perfectly and looks great displayed as well as played with. Her fur is super soft making her a great bed time buddy. 
The kids really did love the high quality snuggles they received from their Discovery Store pets. I'm thinking these would be perfect to collect!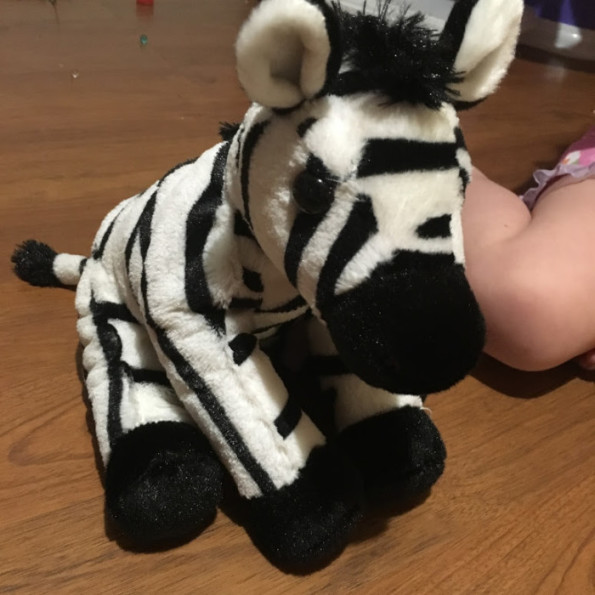 Shark Coloring Page
I always like to expand on any theme so I made Bub this coloring page for him and Sharkie to color together so I thought I would share it with you all as well. I also have a zebra coloring sheet available as well!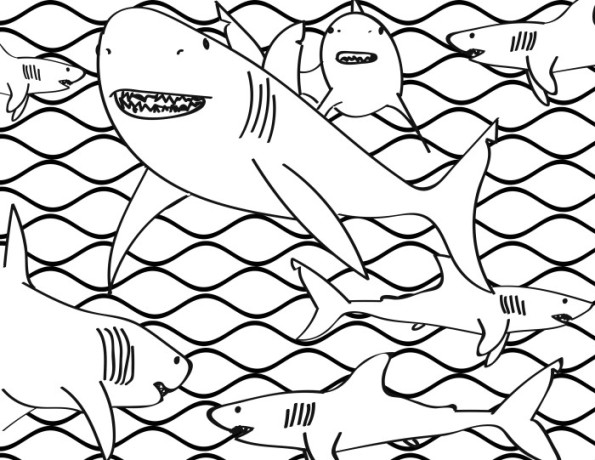 Suggestions, requests, questions, corrections, or comments?

Use our worksheets or activities?
Send a picture to be featured in a future post!

Email to: becka@miniaturemasterminds.com

This download is mostly color and free to use for any daycare, church, school, personal, co op, or home school use.

We all make mistakes sometimes, if you happen to find one of mine feel free to email me and let me know so I can correct it!

TERMS OF USE:

All activity images, printables, and games are free to download and/or use as you choose, with the exception of claiming as your own, modifying, or redistributing as your own. Please feel free to use in any classroom setting! Feel free to link to this page but not to the download or image itself, if you would like to share downloads or ideas. All shares are appreciated. Permission to use 1 image of your choice is given. Thank you for respecting these guidelines.

We received products and/or other compensation to facilitate this post but all opinions shared are our own.