This post was sponsored by Dunkin' Donuts as part of a Influencer Activation for Influence Central. I received complimentary products to facilitate my review"

You can tell it's Monday morning in the office by the look on everyone's face. It's a universal Monday look that resembles a kid whose ice cream has just fallen onto the ground…sprinkles and all. The start of another week, the weekend is in the past and it's time to get back to work only everyone is still adjusting to the weekend changes. Mondays are hard.That is why I chose Monday for the perfect time to have a coffee party and not just any coffee a Dunkin Donuts Vanilla Cupcake Flavored Coffee because nothing makes a Monday better than a cupcake coffee party.
No one expected me to show up carrying a big box of goodies like these bags of Dunkin Donuts Vanilla Cupcake Flavored Coffee, coffee maker, and guilt free snack options from Hungry Girl. The tired eyes of Monday because the curious eyes of Monday and soon everyone had a cup of coffee in hand and we began talking about life as any office full of women can. We talked about our New Year resolutions, families, and the taste of the coffee. Nearly all of us had made a resolution to eat healthier in this year. We swapped different recipes we have tried such as a very interesting one for taco soup I have tried since being introduced. I will have to get permission to share it because it was heavenly.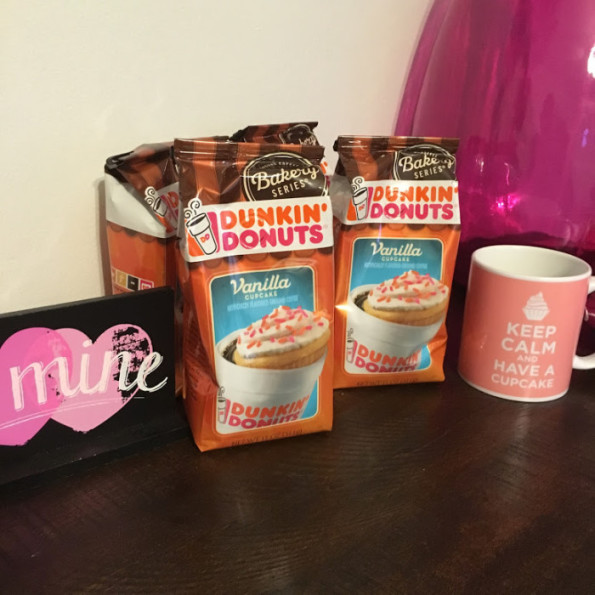 The star of our party was the Dunkin Donuts Vanilla Cupcake Flavored Coffee from their  Bakery Series line. They have many different flavors you can try right at home. The vanilla cupcake has the smooth taste of Dunkin Donuts coffee with a vanilla cupcake dunked right in there. It smells so good. Our office was still smelling good by the time I left after my work was done. With Dunkin Donuts Vanilla Cupcake Flavored Coffee you can pretty much have your cake and drink it too.
We all had to face reality eventually and get started with work. But that didn't mean we couldn't still enjoy our Dunkin Donuts Vanilla Cupcake Flavored Coffee. We all returned to our desk in a much better state of mind with a cup of coffee to see us through Monday.  I think all Mondays should involve a pre coffee bash! I think we would look forward to Mondays if we could kick start it with a cupcake and caffeine jolt!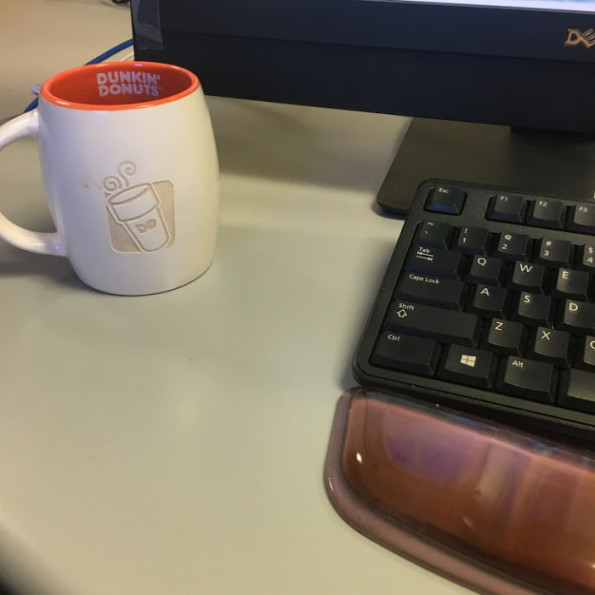 I for one and ready to petition for a Monday Morning Coffee Break requirement.