We received products and/or other compensation to facilitate this post but all opinions shared are our own.
Decorating With Photos.Com By Getty Images
My daughter loves cupcakes. Her ambition (this week) is to grow up and become a Cupcake Wars contestant. She has been baking like crazy in hopes of perfecting her baking skills. I thought this cupcake photo from Photos.com by Getty Images would be the perfect thing to motivate and encourage her. Not to mention it's a beautiful piece and will add a pop of color to her bed room that it desperately needed.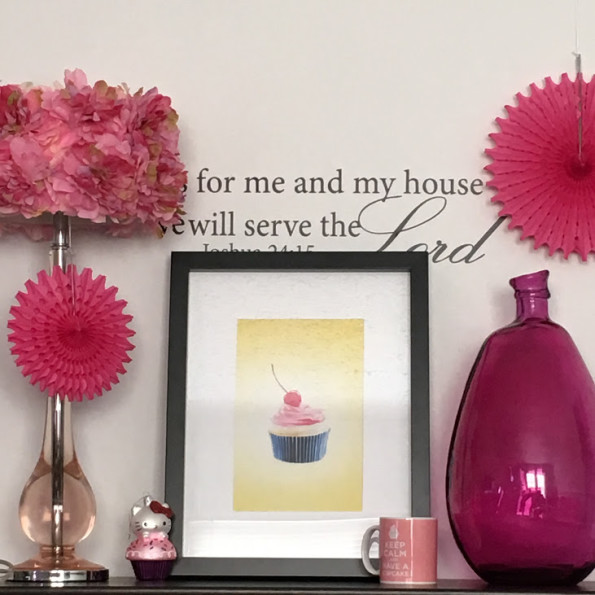 Photos.com has a large collection available and you can get your image finished in a way that suits your decorating plans. It's easy to browse the site and find awesome pictures that fit any personality. Famous people to fruit to landscapes, they have a lot of different photos for sale. I found this one of Marilyn Monroe that my daughter would also love. She is going through this stage where she is all about Marilyn Monroe. I guess I should actually find a movie she was in and watch it with her. This screen shot shows you how easy it is to order your framed image.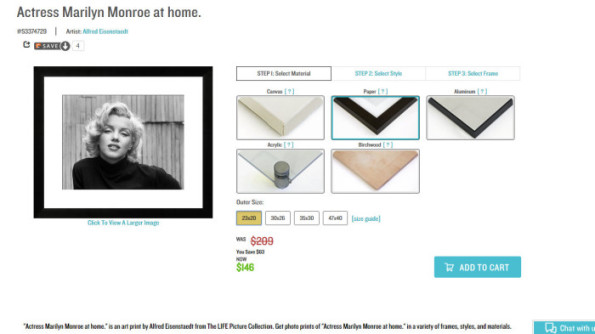 It was no time at all and the FedEx guy was dropping off this big box to our house. The framed photo was perfectly wrapped inside a larger box to protect it. It was also covered in wrap and held into place to insure it wasn't damaged.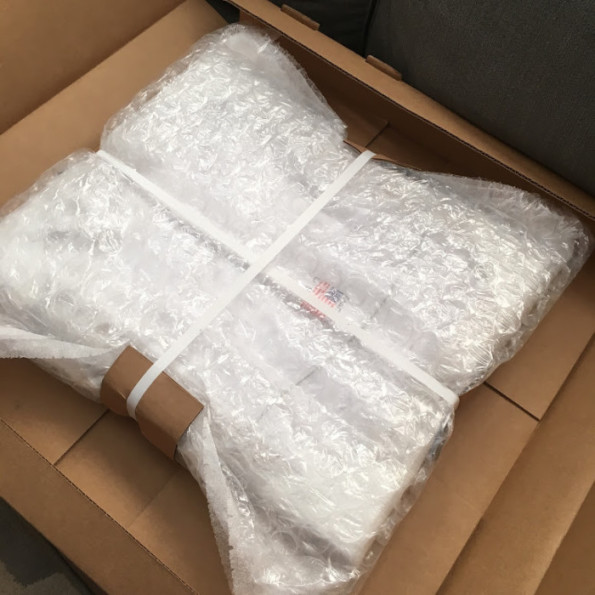 Inside all the packing was a covered picture. They made sure that our image arrived safe and sound and looking perfect.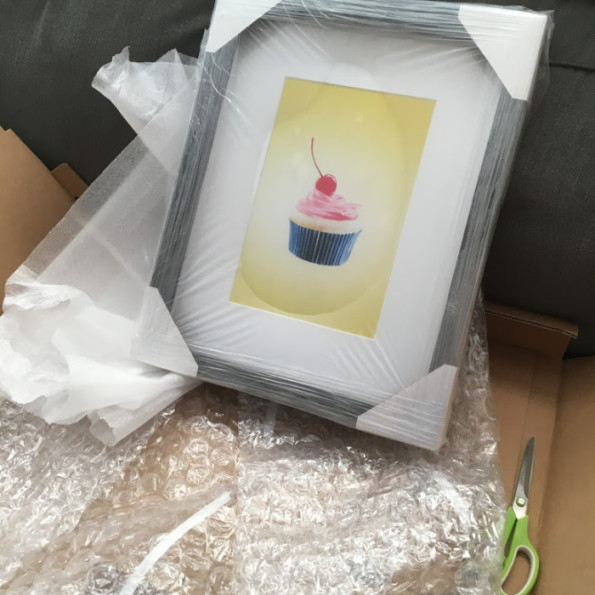 It fit right in with our new pink decor. It's such a beautiful piece and my daughter LOVES it. She is going to wake up and see this lovely picture every day and become more determined to succeed at her cupcake baking dream.
And now that you have seen the cupcake beauty my daughter is going to enjoy, I'm going to show you the one I'm thinking about getting for that large white spot right above my couch that mocks me with it's boring blankness. I just love this yellow leaves picture. I think it would be perfect!