I'm really excited to have my very first ever guest post today! This post is from another mother who loves books just like I do. She is going to tell you how you can purchase some awesome books for your home school classroom and possibly even get FREE books by hosting a Facebook party in your pjs! I'm not going to go on and on like usual, I'm going to let her tell about herself and what she does! Also be sure to read to the bottom for your chance to join in our super special event and pick up some great books for your kids!
Dadadada… <- (super magical happy trumpet sound effects that probably sound a different in my head than yours.) Take it away Brooke!
Usborne Books & More
Hey Y'all! My name is Brooke, a wife and SAHM of two crazy—but super sweet—kids. Little man is 4 and little miss is 1. On top of taking care of my family, I am also an Educational Consultant for Usborne Books & More. Minutes of Motherhood has been ever so gracious to let me share my love for these books with all of you. I know you all will go as crazy for these amazing books as my family has!
My first Usborne purchase was from an online FB party. It was a blind purchase—I had only word of mouth to go by—but Usborne's lifetime guarantee sealed the deal for me. If you're books are "well-loved" (eaten or destroyed by little hands) Usborne will replace them for 50% of the retail price.
*Guarantee is only valid when purchasing through an Educational Consultant* That was such a huge thing for me. Books aren't cheap but they are super important to have throughout our homes for our kids. I love visual aids….so, here's a graphic to show you just how important reading aloud to our kids are:

After our first purchase we were hooked! Being that our family only lives off one income, I immediately decided I needed to find a way to support this…ummm…..new addiction of mine. The smartest thing to do was become a consultant so I could receive 25% off. Best part, I don't have to meet a monthly quota!!! I can sell no books for months but still be active and receive my discount to build our home library. Seemed like a no brainer to me—my husband even agreed!
Usborne has books for babies to young adults. All the books are exciting, engaging, and educational! Their illustrations are a step above the rest and have absolutely blown me away. Usborne books are utilized by a lot of homeschooling families, but still perfect as homework helpers for public school kids. We have activity books, great fiction series, accelerated reading books, internet linked science and history encyclopedias, and many more. We can even do book fairs and fundraisers for schools and libraries! But, best of all, these are books that kids will love to read.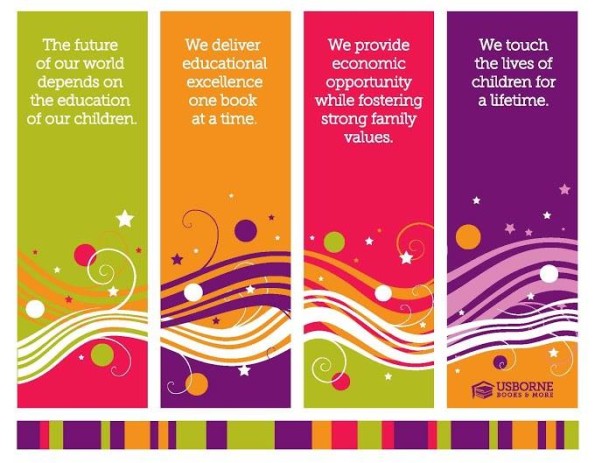 Ok….there are SOOOOO many books I wanted to feature to show y'all…but that would take me forever to do! So, I've touched on the books that have become favorites in our home.
Drum roll……………………………………………………..Lets get started!!!
We have so many unique series, but this one has grabbed my son's full attention—which is quite hard to do—and it has made him a lover of books!
The Shine a Light series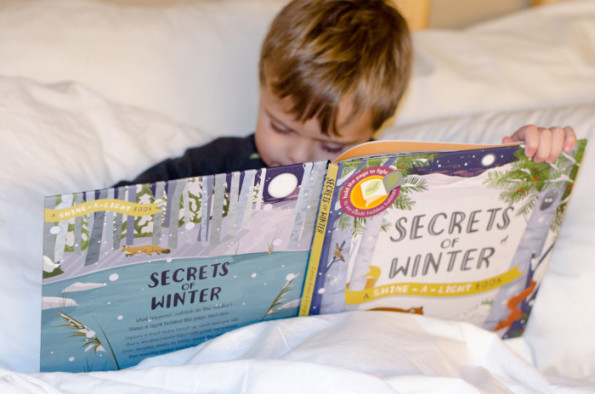 I wouldn't trade this book for anything in the world. It makes reading so fun for my active 4-year-old. They reveal 'secrets' or hidden photos when you shine the light on the pages. I can't wait to complete our collection and neither can he! You can view the whole series here.
Another collection of books we love are the phonic readers.
They catch both my kids' attention with their lavish illustrations. These phenomenal books use rhyming text and phonic repetition that develops language and early reading skills. The perfect books for kids learning to read. I haven't found many phonic books that are as entertaining as these. They really impressed me!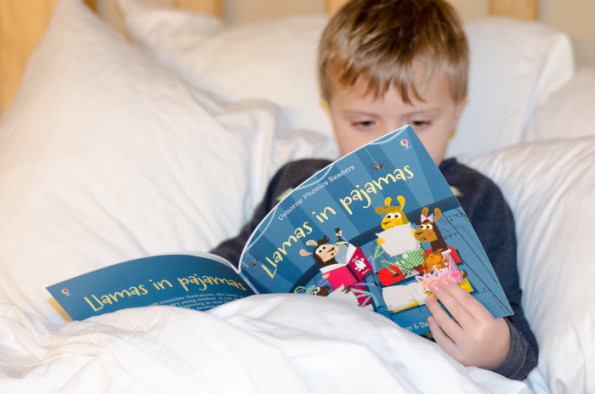 The complete collection would make a great set for your home library whether you homeschool or not. Getting the combined volumes is an awesome value and would save money! We offer Cow Takes a Bow and Other Tales for 14.99 and it includes 6 phonic readers. Then we have Ted and Friends which has 12 phonic readers, plus a CD, for just 19.99. Fantastic deals!!
My daughters favorite thing in the world is to touch (and lick) everything! So it didn't surprise me when I gave her "That's Not My Mermaid" and she loved it!!! Each page has a different texture for her to explore and is great for her sensory and language awareness.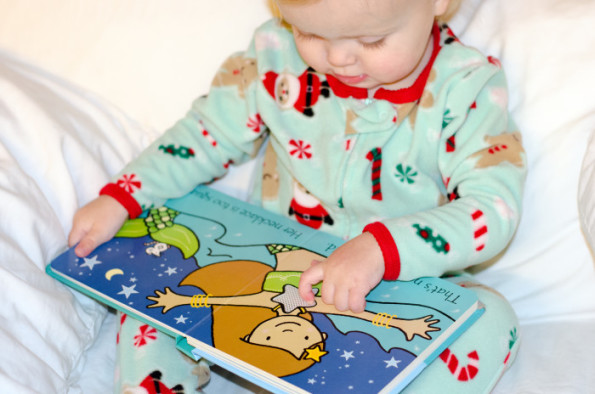 There are over 30 different titles in this series. They are the perfect size to throw in the diaper bag and take on the go with us. Best entertainment I can give her and it couldn't make me happier! My son, who is not an independent reader yet, can tell the story to his sister. I love that these books are something they enjoy together. You can view the whole TNM series here.
There are a ton of other great books that we offer; I just mentioned a few of the ones that are a huge hit in our home. I have purchased some of the young adult series for my 11-year-old niece and she's hooked! So whether you are looking for ages 0 or age 15, we have something for you. Here is a list of some of our best sellers **click to go right to site for more info**:
See Inside Books: Great for preschool – middle school age kids. An awesome series that engage the reader by providing interesting information, colorful graphics and plenty of flaps with even more info!
Illustrated Dictionaries and Thesaurus: These are essential reference books for home or school. They provide online resources that have been specially chosen for each book. Math, Physics, and Science are just some of the subjects covered in individual books. These books are the perfect homework helpers. We have books that will help with elementary ages all the way to high school in this series!
Discovery Internet Linked Books: Offered in a wide range of subjects, contain inspiring colorful pages, illustrations & pictures, interesting information, projects & experiments, timelines, added reference materials and tons more! Books list researched and recommended websites through the "quicklinks," selected especially for their interesting content. Perfect homework helpers. When someone is studying the subject on a specific page, they can go to the listed websites to see a video clip or animations, do a related experiment or game, read a biography, and lots more! These books are so interactive and would make the perfect addition to your library.
Wipe Clean Books: My son loves these!! There are over 30 to choose from. We have them to help kids who are learning to write and also activity books for older kids. This is my go to for long car rides and Dr. visits. It keeps my son entertained and I highly recommend these books to everyone!
Billie B Brown series: This series is perfect for brand-new readers. With no more than 50 words per page, it makes these chapter books not so intimidating. Humorous illustrations with true-to-life situations and positive problem-solving. It also features Billie B's best friend, Jack. Great for ages 4-7.
Hey Jack!: Another amazing early reader series. These books feature Jack's best friend, Billie B. They have fun and funny stories that boys can relate to. No huge blocks of text or intimidating words. Great for ages 4-7.
Tummy Time books: These books are the reason I wish I would have heard of Usborne sooner!!! They are perfect for babies to make tummy time more entertaining. The black and white images provide high contrast, perfect for visual development. I wish I would have had something like this for my kids when they were just wee little. This would make the perfect baby shower gift for an expectant mommy.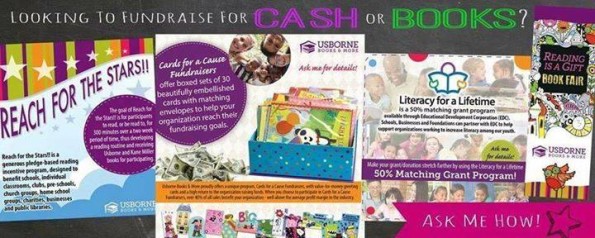 I'm all about giving back and giving to the people who need it. ALL kids deserve new, exceptional books and Usborne Books & More is very passionate about making that happen with book drives, fundraisers, and reading incentive programs.
If you are connected to a family, group, organization, or school that NEEDS books (foster homes, families who lost their homes due to fire/water damage, etc.) please email me – thebookmom@hotmail.com — and perhaps we can partner on an easy and rewarding way to make a difference in some deserving kids' lives!
Our Reach for the Stars program is the perfect reading incentive program for homeschoolers! Email me and I can set you up with more information to get started.
There are so many more books that I could go on and on forever—really! These are just the few that have impacted my kids and brought them joy so I knew I had to share. I would absolutely love to answer any questions you may have and even recommend books to you based on your child's age and interest. I can send you a personal list of books tailored just to them—which makes browsing through over 1,700 books online easier—all you have to do is email me (thebookmom@hotmail.com) and tell me a little about them (age, interest, etc.)!
Is your wish list getting longer??? No problem!! January is the best month to take up an order or host an online party!! You can earn DOUBLE the FREE books with a qualifying party!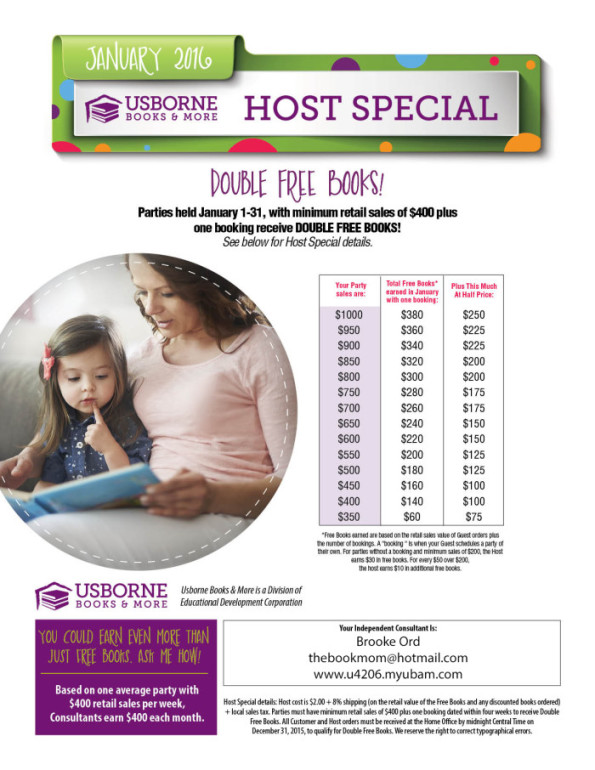 Having a Facebook party is super easy and the best way to get free books. You can do it right from your house in your PJs—no cleaning or cooking required!! That's my kind of party!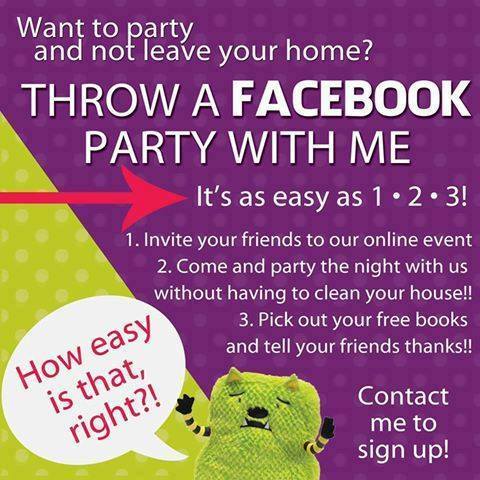 Thank y'all so much for letting me share my love for these books with you! I have really enjoyed myself. If you would like to place an order you can do it at this link and it will go directly into the Minutes of Motherhoods event. Again, I am happy to answer any questions and would love to help you build your home library for your kids. I look forward to hearing from you!
Brooke Ord
Educational Consultant
Usborne Books & More
thebookmom@hotmail.com
www.u4206.myubam.com