We received products and/or other compensation to facilitate this post but all opinions shared are our own.
Roblox Gift Cards
By now I am sure that everyone has heard and probably seen ROBLOX. It's a free to play downloadable game that is online and hugely popular. ROBLOX already sees over 15 million users, primarily between 8 and 18 years of age, logging in each month to create and play. My daughter and son are frequent visitors to the game and often use it as a way to play with each other when they aren't together. Sometimes my son actually stays with his Granny just so the two of them can play together. They can create their own world or visit empty worlds and safely chat with each other as they maneuver obstacle courses, play games, or run from giant boulders. They are learning to type, they are playing together without fighting, and they are learning some hand eye coordination skills in a safe online environment. They are also learning game building skills and possibly skills that will help them in the future job market.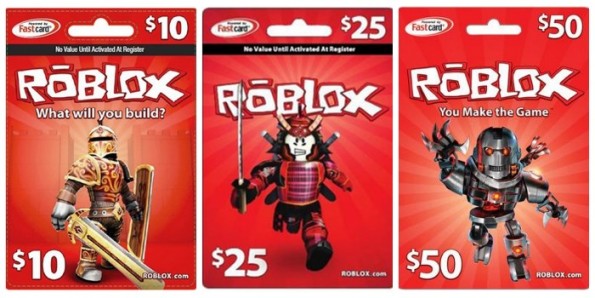 ROBLOX is a fun game and there is tons to do that is completely FREE but they also have a few added perks that cost money. They aren't necessities but they can add a few fun items to the game such as customizing the players person and creating their own game for other's to play. For that you can find these ROBLOX gift cards at most retail outlets where video games are sold, including Wal-Mart, Target, Toys "R" Us, GameStop, F.Y.E., and CVS Pharmacies. They come in affordable amounts and would make a GREAT stocking stuffer this Christmas!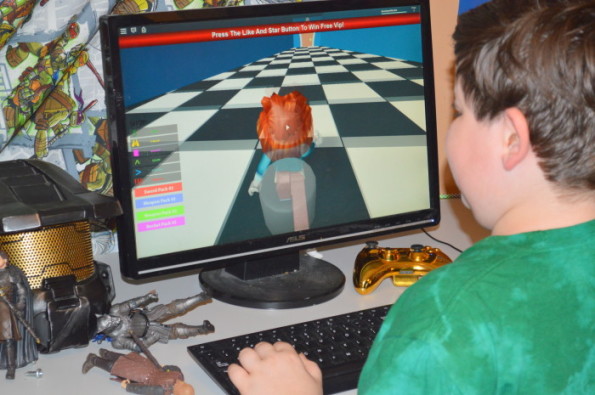 Although with all online ways of communication, an adult should still observe and coordinate their child's online usage. There are worlds with other people and kids still need to know the online rules of safety. No real names, no addresses, and don't plan any meetups, there are actually several others but every family is different and those are the biggies.