We received products and/or other compensation to facilitate this post but all opinions shared are our own.
We love to bake around here, especially my girls. CB has gotten to the age and skill level where she is pretty much able to make a cake or cookies from start to finish by herself…from scratch. Impressive seeing as I'm still hooked on the box mixes. Anyway baking can get quite messy and when you have a little helper that mess seems to be a bit more than a mess. These Mommy and Me Princess aprons From Xcel Couture are great for keeping the mess off our clothes and they are so cute!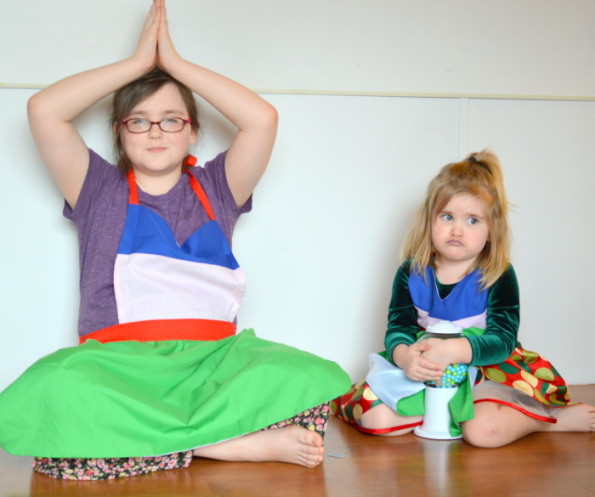 Don't let the face fool you she was just guarding her gumball machine. Moments later the top came off in her hands and all those little balls of candy covered chocolate went rolling about the room and all we could do was watch. It was a mess.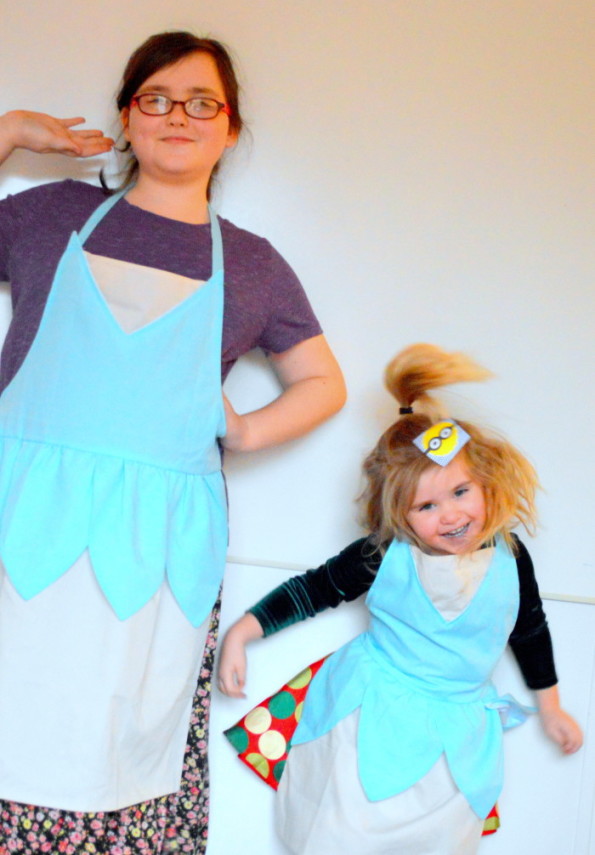 These lovely aprons come in all different style that make any girl feel like a princess…even when she is cleaning 1,000 Sixlets off the floor one by one. The are made out of cloth and double layered to keep most of the mess away from your clothing. They tie in the back at the neck and waist with straps that match the apron. Each apron is themed to match a princess such as Ariel, Belle, Tinker Bell, and more.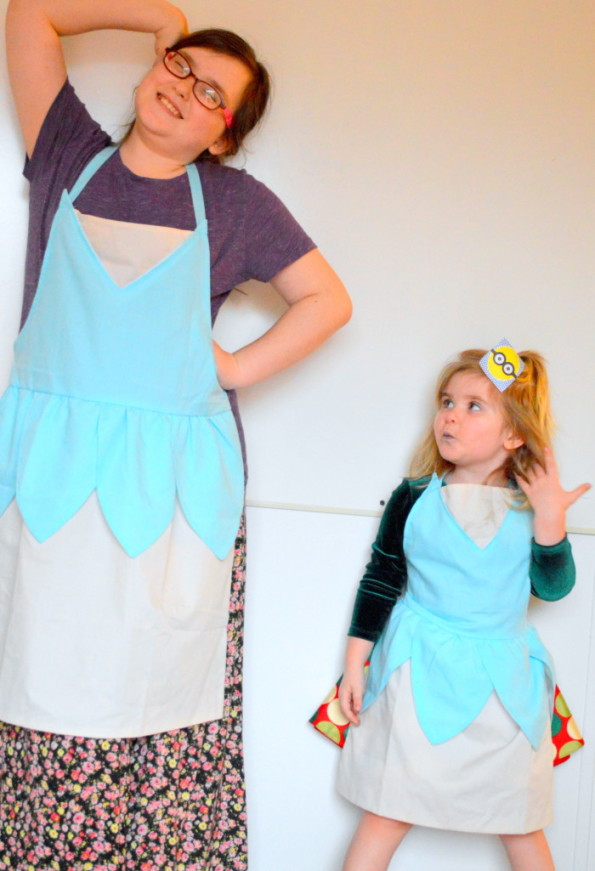 It's a princess show down as they show off their aprons and their modeling skills. Big sister teaching her little sister how to act like a princess.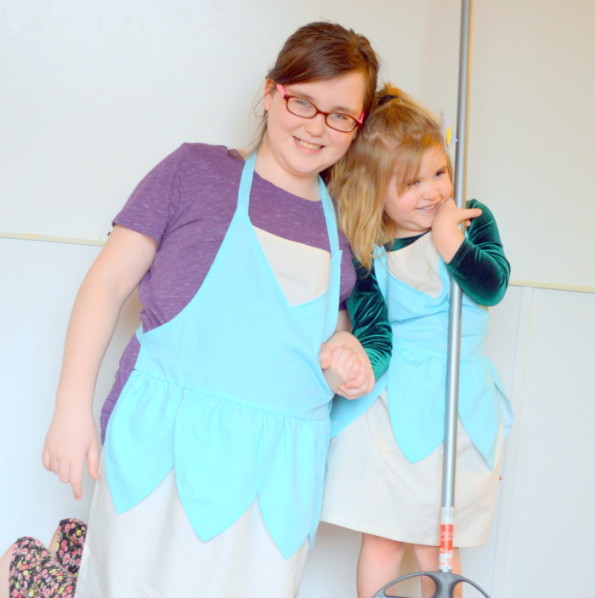 One last smile before we get to work cleaning up those candy balls. Together we got the job done but I fear we will be finding candy balls for months to come under desks and inside boxes.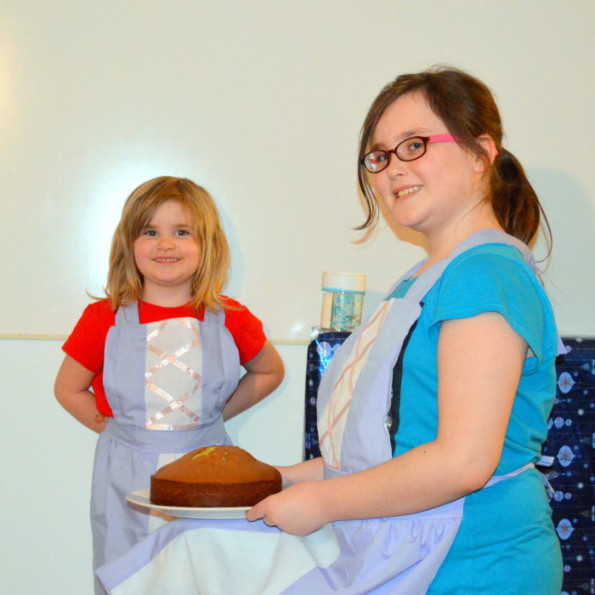 Also matching aprons are a great reason to bake a cake. You can get these aprons at Xcel Couture  and right now they have some great sales going on! These would be a great gift for a mother and daughter who love to bake or a big sister and her little sister to have some fun together.