We received products and/or other compensation to facilitate this post but all opinions shared are our own.
I love checking out new subscription boxes. Some of my favorites are boxes that include home made items and reusable items. Box of Happies includes both those items. Box of Happies is a subscription box of 4 to 6 unique handmade products shipped to you each month is a reusable plastic craft box. They also work things a little different than some other subscription services. They are pre-pay with no recurring charges, meaning what you pay for is what you get. You can order just one month for a friend or you could order a few months for mom…you know exactly how many you are getting.
Cost: for 1 month $24 + $4.99 S/H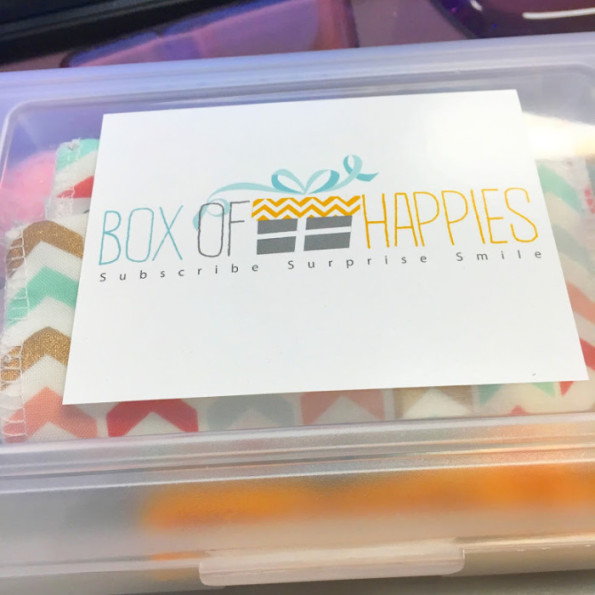 Each Box of Happies contains handmade items such as handmade jewelry, accessories, candles, soaps, home decor, office, and much, much more! This is what our box contained. This lovely necklace, a green bracelet from Cheryl's Beaded Treasures handmade bracelet from www.busybeequeen.etsy.com, Ge Gees Bath And Body bath bombs, Feed The Fish Co, Cupcake toppers, and Hustle Momma reusable pouch for snacks (or makeup which my daughter has decided to use it for). Each item was packaged in a way that opening it felt kinda like Christmas.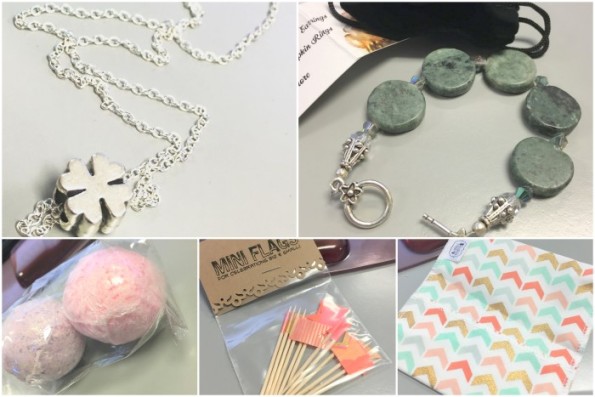 I was at work when my daughter brought this package to me. I opened it at my desk and as I opened it all the ladies from the office gathered around me. They all goggled the goodies with envy so I shared where I got my box of happy from.