iCoffee Opus Single Serve Brewer
Looking for a gift for mom, dad, college student…anyone who loves coffee? Have you seen the iCoffee Opus Single Serve Brewer? This is one great machine for coffee brewing. Not only does it use refillable cups, it comes with it's own making it one of the most environmentally friendly single server brewers I have used.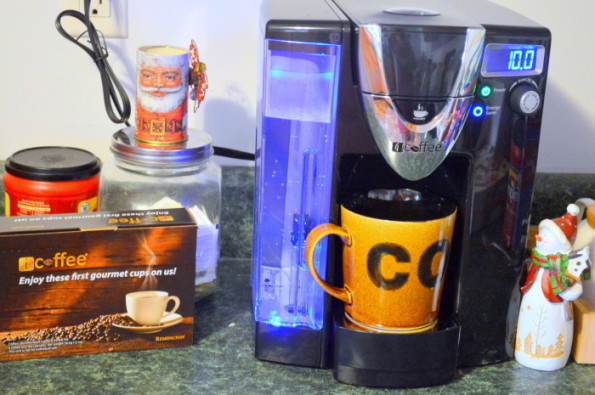 I can't help that I love my coffee. It hasn't always been this way. I used to not drink coffee at all that is till this year. I picked up a cup and haven't looked back. Now I can have coffee brewed directly into my travel mug for on the go. Which will save me from spilling it all over me when I try to transfer it from cup to mug while rushing out the door in the morning with a three year old wrapped around one leg and the guilt that I have to leave her firmly wrapped around the other. Which brings me to reason A of why I love my coffee…my beautiful wonderful adorable three year old…who thinks sleep is a four letter word. Reason B is that I still have to go to work even though I have been playing with Barbie dolls at 2 am and trying to blog at 3 am. Reason C is that I still want to be able to function and write in a complete sentence…I may need more coffee.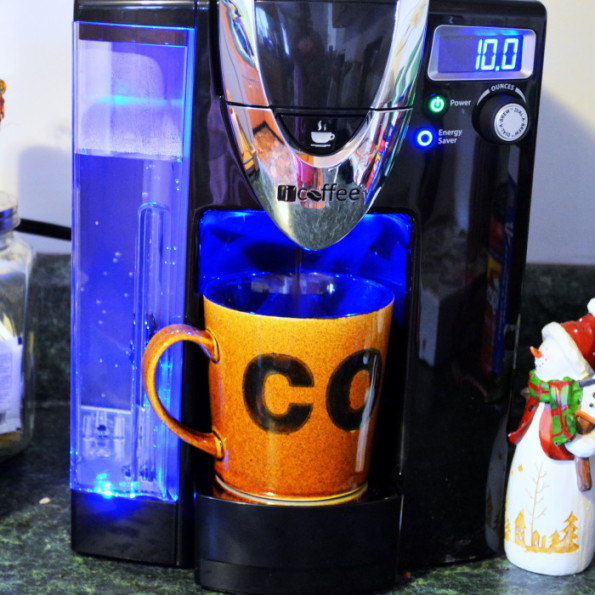 What I really like about this machine is that it lights up. When it's on the water holder lights up and when it is brewing it lights up and locks the top till it is finished. It entertains the kids and they are always wanting me to make coffee so they can watch it light up. It's SpinBrew™ Technology helps make for a delicious cup of coffee similar they say to the coffee you would find at a Barista although I prefer to make my coffee at home so I wouldn't really know that one. I do know that it makes a great tasting cup of coffee that is hot and soothing.
It even comes with 6 cups to test out from the get go along with it's own refillable cup. You can use ANY Kcups in this machine and so far I have done a good job of testing that. Hot chocolate, tea, and other special cups fit perfectly.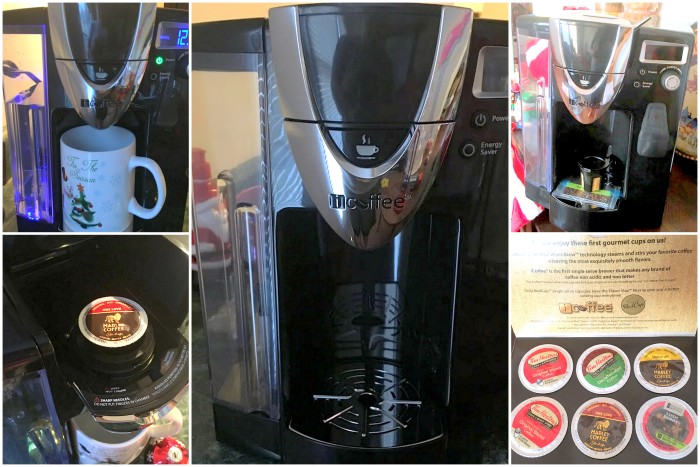 Buy here: iCoffee Opus Single Serve Brewer(msrp $139.99)
It was on sale when I looked for $119!
Order online from Bed Bath and Beyond, choose a store location for pick-up, and an iCoffee will be under your Christmas tree in no time.
And as you drink your fresh hot coffee you can color this free coffee coloring page I made to express my love for coffee, to take the stress of the day away.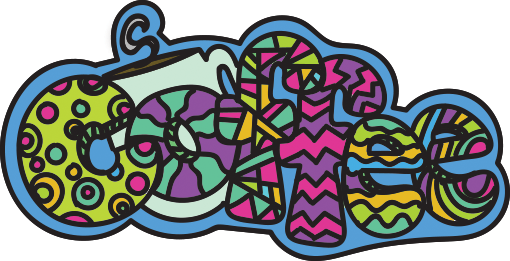 We received products and/or other compensation to facilitate this post but all opinions shared are our own.