CJ's Busy Box – Bible Based Children's Subscription Box
I love trying out new subscription boxes. I like the idea of a surprise every month and being excited to find out what is in the box. Some subscription boxes wow me while others fail to impress. CJ's Busy Box blew me away. Not only did it contain several fun activities for the kids to do this holiday season, stories about the birth of Jesus, and an awesome Nativity color-able magnetic sheet, it also included the extra things such as scissors, cookie cutters, and markers.
CJ's Busy Box is a Bible based craft box for parents with children ages 2-4 years old. Each box contains crafts, activity ideas, and Bible principles wrote in a way the kids can understand.Created by a mom who wanted to honor her son's memory. The box is truly a great gift to give that will help strength their basic foundation in the Bible.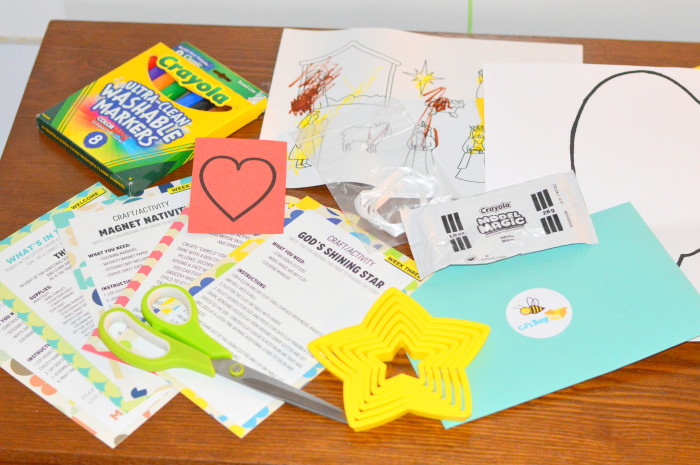 What is in the box:
4 Crafts and all the supplies to complete
Story cards for each week along with craft instructions.
This box was Christmas themed and came with the materials to complete 4 crafts. Angel Wings with template, foam, and ribbons to learn about the angels. A magnetic Nativity scene to color and cut out to learn about Mary and Joseph. Model Magic and star shaped cookie cutters to learn about the Shepherds. And a gift for Jesus to learn about the Wise men who brought Jesus gifts.
The first thing I want to point out is this magnetic sheet. This was one of our favorite things. Lou colored on it more than I have ever seen her color. She wanted to give it to her Granny for Christmas. She even used more than one color which is odd for her. They may not be perfectly colored but she was so proud of her job that I call it a huge success.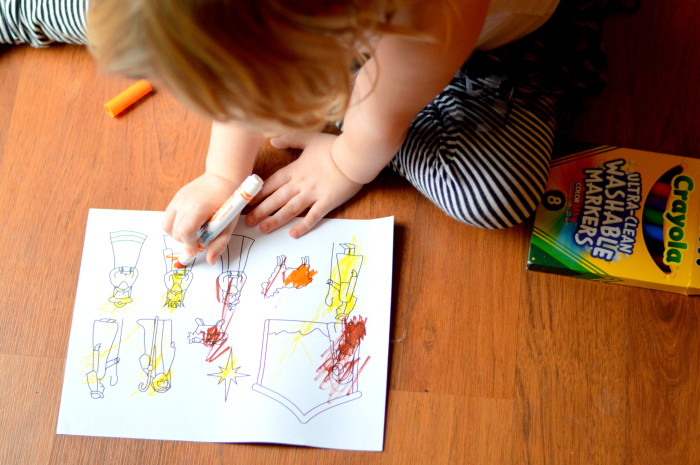 We also LOVED the star cookie cutters. In fact we have used them for about three other projects already and planning another. I love that this box included so many things we will use again and again even after we do the activity they were included for. That is the sign of a good craft box.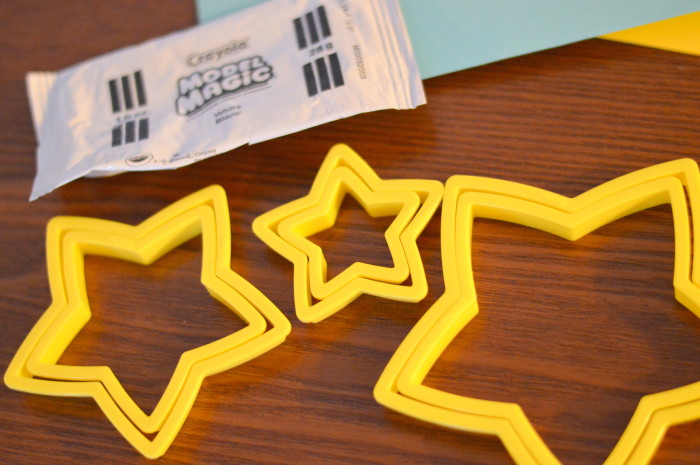 The box also included story cards with suggested activities for each card. These stories were easy to read and understand. They each taught a little more of the Christmas story. On the back of the story card is the instructions for the craft.The instructions were easy to follow and straight to the point. All in all it was a very nice box with items that encourage creativity and spiritual growth.

We received products and/or other compensation to facilitate this post but all opinions shared are our own.