We received products and/or other compensation to facilitate this post but all opinions shared are our own.
The Cutest Gift Card Holders EVER
The one rule I have always had is No Gift Cards for the little kids. I have been pretty adamant about this rule as I never thought unwrapping a gift card could be fun. Gift cards to me have been the destruction of Christmas joy. I mean what small kid would want to unwrap a piece of plastic that isn't connected to instant gratification? Sure it's great for the teens and adults but I have always wanted to give the smaller ones something that they can be excited about right in that moment as they unwrap their present.
This year Fluffeez has thrown my no gift card rule out the window. These adorable little stuffed animals are gift card holders that are awe worthy. Each fuzzy little animal is holding a bag for the gift cards to be placed into. The kids get both instant gratification with the adorable little animal and future enjoyment of getting to spend the gift card! That makes giving gift cards not only easier than trying to pick the perfect gift but also a joy to open!!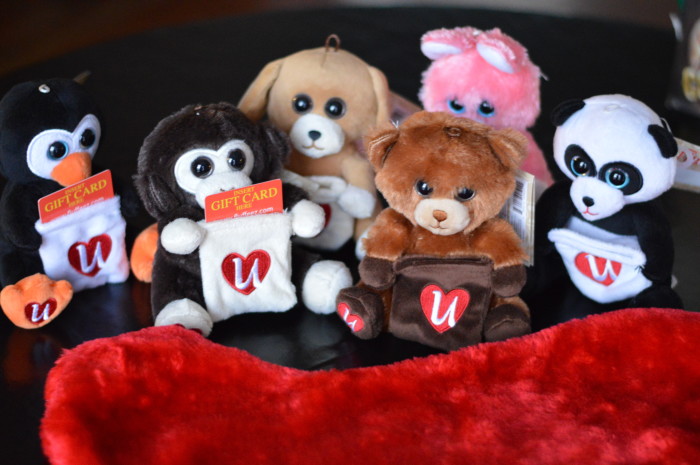 We decided to give all the kids in the family gift cards snuggled inside of a Fluffeez this year. They can download all those games and apps they have been wanting while holding onto their new cute little friend. The gift cards fit perfectly inside of the pouches. For larger gift cards like the Xbox and Google Play, they can fit behind the pouch in the Fluffeez arms. Just about any gift card you can purchase will fit!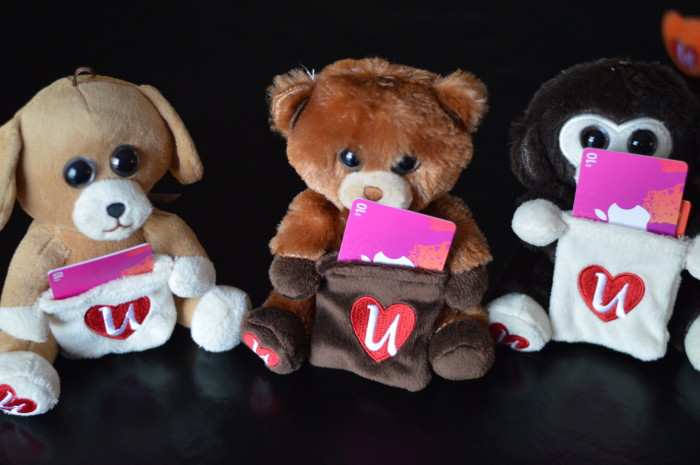 Also you could fit cash inside if you wished. Along with other small presents such as jewelry or a memory card/Flash drive full of pictures of the kids taken through out the holiday season (my parents would love to get that as a gift, if only I was capable of parting with a flash drive full of kid's pictures).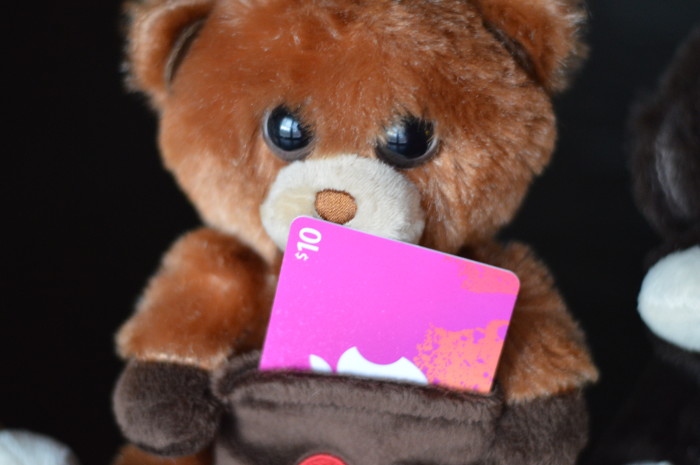 Gift cards aren't the downfall of joy I once thought they were. They can bring so much more joy by creating anticipation and if you think about it they can be a learning lesson by encouraging kids to make choices, budgeting, and consequences as they learn how to handle buyer's remorse. I know everything doesn't have to be a school lesson but everything is a life lesson. Anyway, check these cuties out to give your gift cards a much needed cute makeover!