We received products and/or other compensation to facilitate this post but all opinions shared are our own.
Pay Dirt Gold Rush Panning Kit
Do you have someone in your family that you just can not figure out what to get them? Do they happen to like reality tv and the Discovery Channel? These Pay Dirt Gold Rush Panning Kits from Target are unique and so much fun! Plus there is the added enticement of possible finding $100 in real gold nuggets! What kid (or adult) wouldn't be excited about that?
These kits come with everything you need to pan for gold including the pay dirt and tools! All you need is water to get started!
To pan you pour dirt into the pan and the water washes away the dirt leaving the gold behind.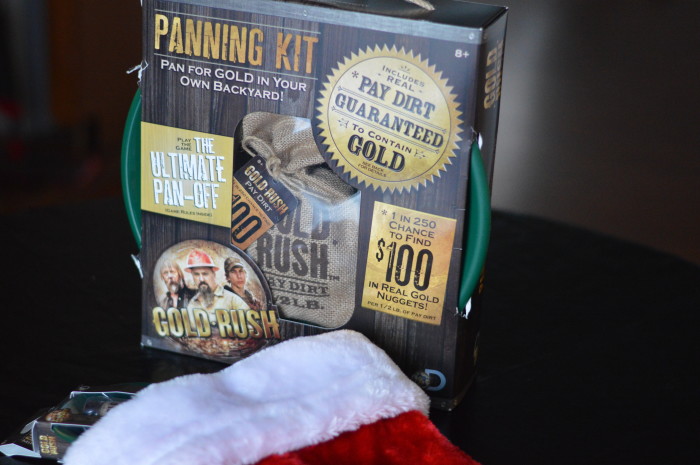 Bub loves the show Gold Rush. He and his daddy have watched it a good bit. I think the fact that this set comes with actual pay dirt will really excite him. He has been pretending to pan for gold in the back yard for some time without any luck. Now he can actually pan and find actual gold. He is going to be super excited when he gets to work sorting out his gold nuggets. Although he would be he world's worst professional gold panner because he would want to keep all the golden nuggets and never sell any of them. He would have his own collection of gold nuggets, minerals, and geodes.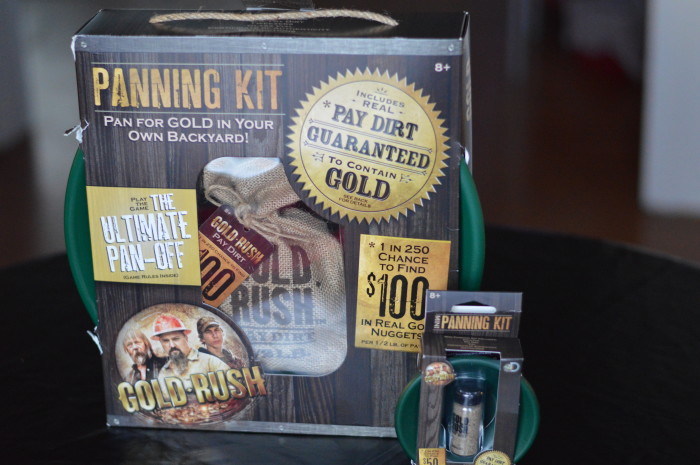 I know a lot of kids would love to find this one under the tree. I also can see the educational benefits of it. He will learn about pnnaing for gold and we can even incorporate a lesson about the gold rush into it. Did you know the gold rush was started in North Carolina by a little boy who found a pretty rock which happened to be a giant piece of gold?
They also have stocking stuffer size available! How cute is that! Check them out at Target!