We received products and/or other compensation to facilitate this post but all opinions shared are our own.
BRICKSWAG REVIEW
If your kids are anything like mine, they LOVE LEGOs! LEGOs is one brand of toys that is timeless. Adults and children alike are drawn to the creative open-end building that comes with the little plastic building blocks. Brick Swag is the perfect gift for those creative builders. It's a subscription box that brings the joy of new LEGOs to the doorstep every month.
Use this code for an additional 20% off your membership: FAM20 (valid until 11/30).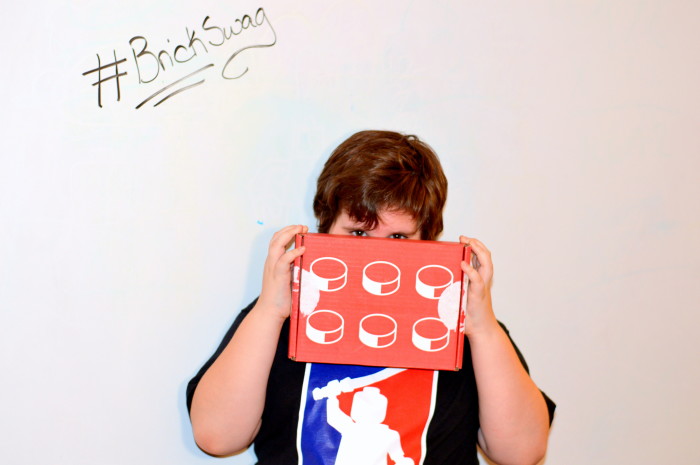 Inside the box are several LEGO themed items. This shirt was in this box. My son has not ever been a clothing child. When he unwraps clothing it is tossed before examination. This shirt however caught his attention. It is, after all, LEGO related. He happily put it on.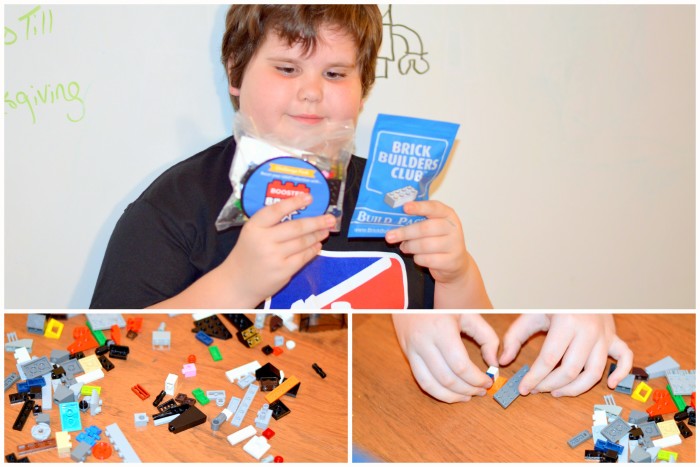 This is the face you see when someone gets new LEGOs. This box had two packs of LEGOs. One was a Booster pack with random pieces and the other was a build a turkey Brick Builders Club Build Pack. Both were equally exciting to him. Both were immediately opened and dumped into the floor for further evaluation. The girls got involved in the challenge of building a dinner themed project with the booster pack…CB found a 100$ LEGO and you would have thought it was actually worth $100 the way she acted. Random pieces meant there was some unique pieces that they haven't ever seen before. New LEGO pieces are better than gold around here.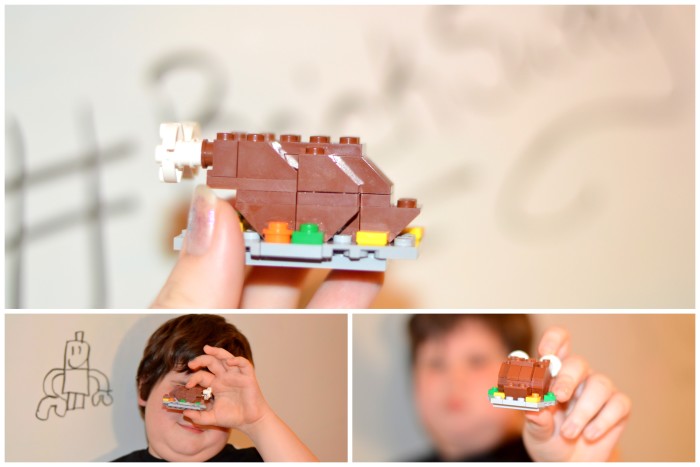 The turkey was built first. The instruction booklet was included in the box. He wouldn't been more proud if he had cooked a real turkey. The instructions were easy to follow and he finished the project on his own…which is a good thing because I'm not really a direction follower and more of a creative free builder.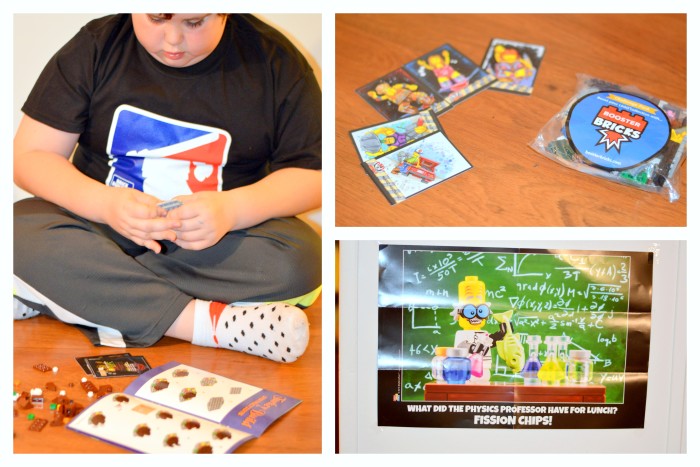 The LEGO sets and shirt were not alone in the box. Also inside were these cards, poster, and a LEGO cup. It was such a fun box to open! I can't see what the next box has to offer because we are definitely HOOKED!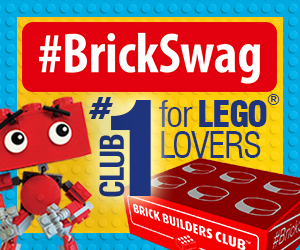 BrickSwag is the #1 membership for LEGO fans. Each month includes official LEGO kits to build and keep, exclusive t-shirt, Build magazine, Funky Fig trading cards, and more surprises.
Mission: To Inspire, Educate, and Entertain with LEGO bricks.