Carolina Renaissance Festival
I have always wanted to attend a Renaissance Festival ever since I was a small girl. I never dreamed anyone would want to go with me because I have very different tastes from the rest of my family. I then got a chance to go for the blog and thought it was the best opportunity to convince someone to take me. Little did I know they all wanted to go just as much as I did and was excited to go too. Anyway, the Carolina Renaissance Festival is an annual event located in Huntersville North Carolina. It's just about a hop skip and a jump from Charlotte.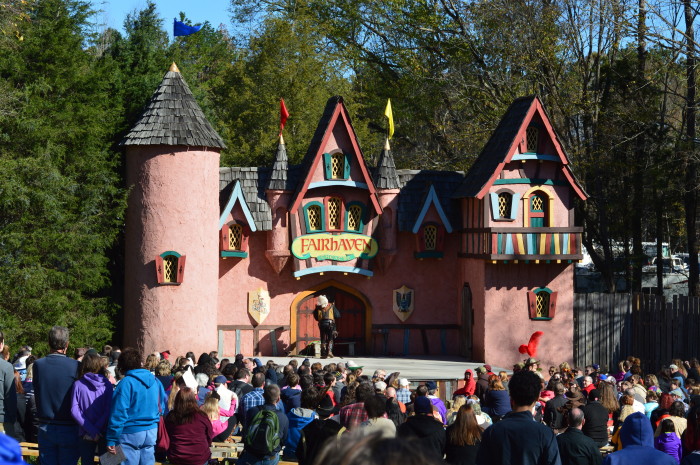 Each year they host this extravagant and pretty large festival. They had tons to do and see from shows to rides. We tried to watch all the different shows but there was just too many. You could find something to appeal to anyone. They had shows full of tricks, humor, and dancing.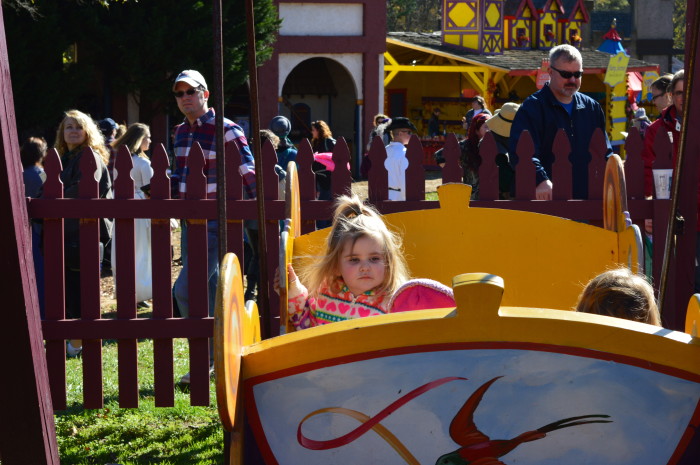 They also had rides for the children. This was a swan swing ride for the smaller children. I think I would like to have one of these in my back yard. She really enjoyed it. They also had rides for the older children like flying machines and trampoline jumps.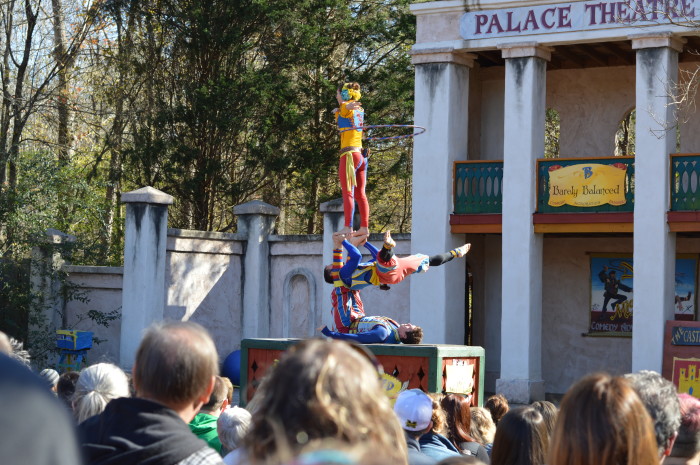 We all agreed that our favorite show was the Barely Balanced acrobat show. They were all pretty funny and did some awesome tricks. I wouldn't mind seeing that show again.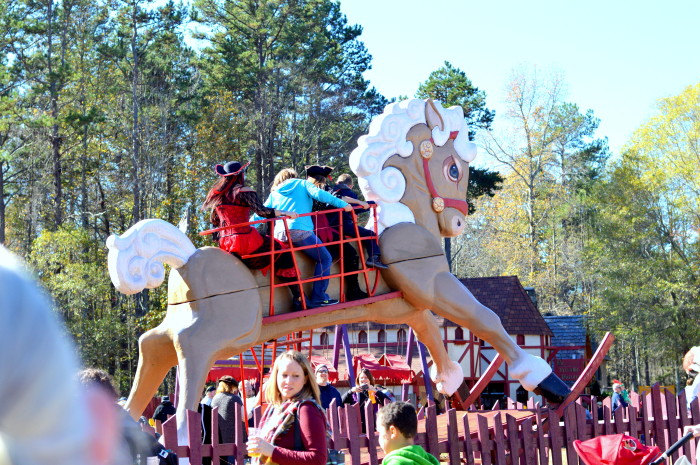 They had a huge rocking horse that CB loved. She thought it was just too cute.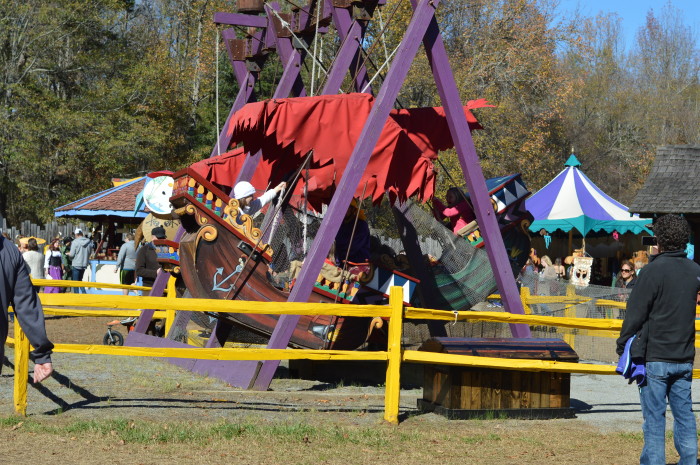 They also had larger swings for the older kids in the form of pirate ships.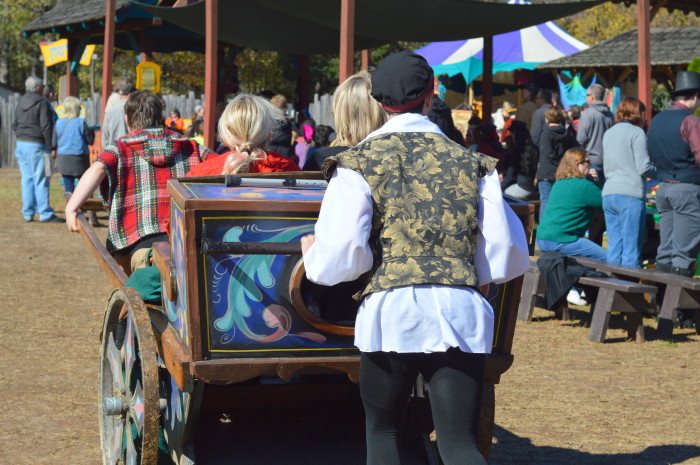 My mom and I thought it would have been fun to see the show this way…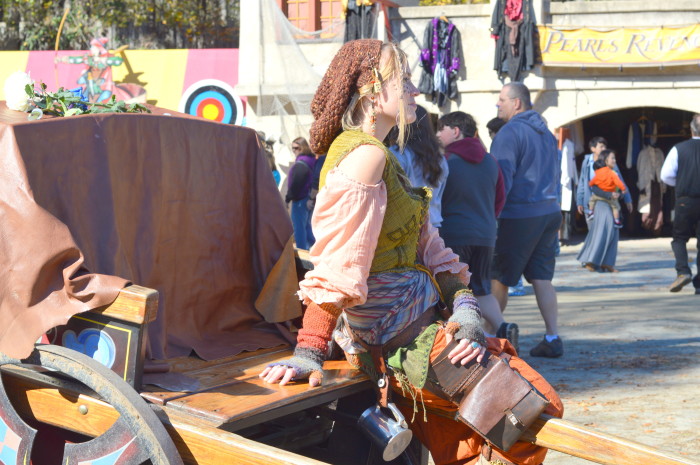 But we walked instead and I'm pretty sure I lost about 5 pounds. There was just so much to see.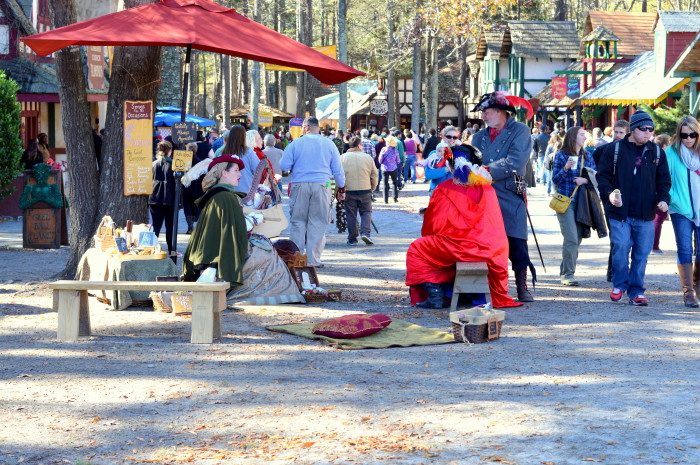 By the way I found Carmen San Diego AND Waldo both scouting out these umbrellas… I have photographic proof. 🙂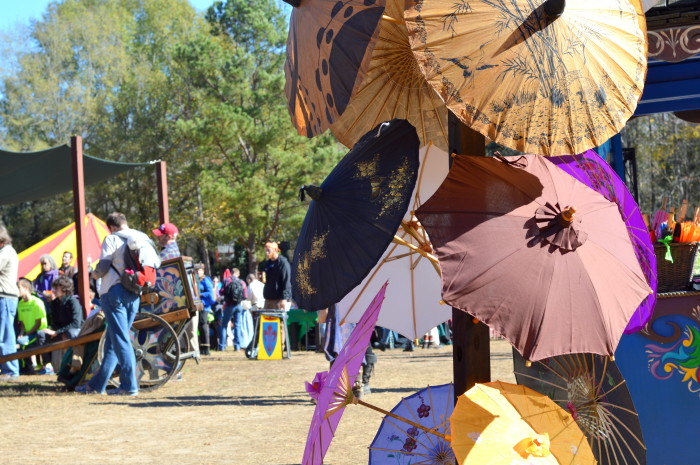 I loved seeing all the buildings. I'm kinda curious as to what they look like on the inside. They had a dungeon tour but we felt the kids would be too young and didn't go.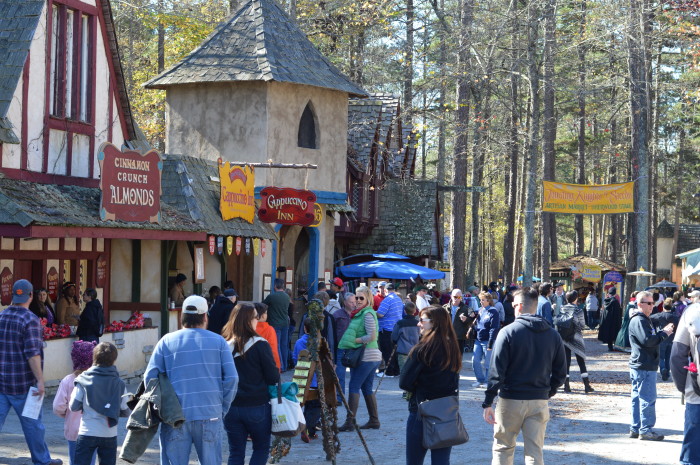 I did however bring home several bags of Cinnamon Crunch Almonds…don't judge these things are AWESOME.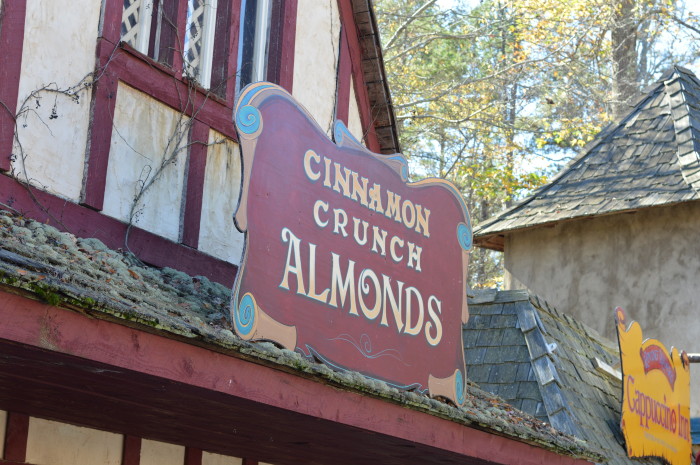 Lou's absolute favorite part was the costumes. This fairy was so nice to her and gave her a fairy rock. I love her wings.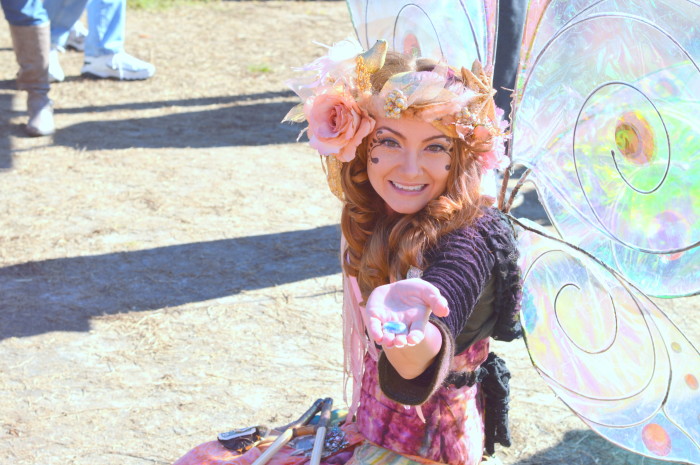 It was a great day for us and a good place to take your family. This weekend coming is the last one for this year so if you haven't gotten anything planned for this weekend, head on over to the Carolina Renaissance Festival. You are sure to have a great time!

We received products and/or other compensation to facilitate this post but all opinions shared are our own.