"I participated in an Influencer Activation on behalf of Influence Central for Folgers. I received product samples to facilitate my review and a promotional item to thank me for my participation."
Change Up Your Coffee Anytime of Day
Actually, I don't like change very much. So why would I be wanting to change up my coffee? Because I like my coffee my way and the only person who can make it the way I like it is me (and the children I have painstakingly trained to make coffee while using the excuse we are playing restaurant.). Which means I don't get the chance to enjoy coffee on the go as much as I would like and forget it when we are out of town unless I carry along my whole coffee machine. When I need it the most I have been out of luck. And trust me, my family will tell you, without my coffee I'm not a barrel of sunshine and giggles. Yet, all that has changed now thanks to Folgers Flavors.
Check out the details below for an awesome giveaway!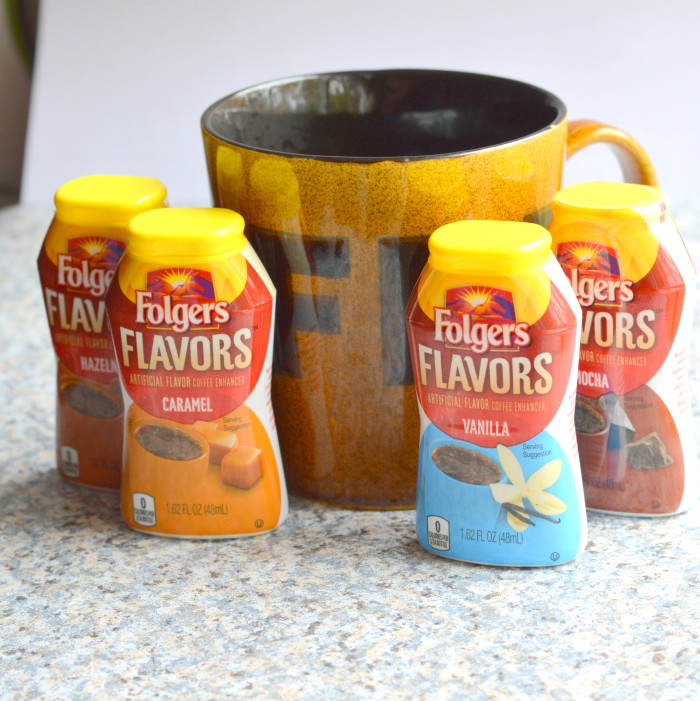 Being fairly new to the coffee game, I have already discovered my favorite flavors. First of all, it HAS to be Folgers. From the beginning I have learned that the best coffee comes from starting with a brand that is known for it's quality. I start with my base and from there I add a splash of vanilla and cream enough to turn it beige, no other sugar. I also happen to like a hint of caramel at times depending on the time of day. Folgers Flavors help me to accomplish my perfect cup… and now I can get it anywhere at home or on the go. With a pop of the top and a squeeze I can have that vanilla or caramel flavor that I crave.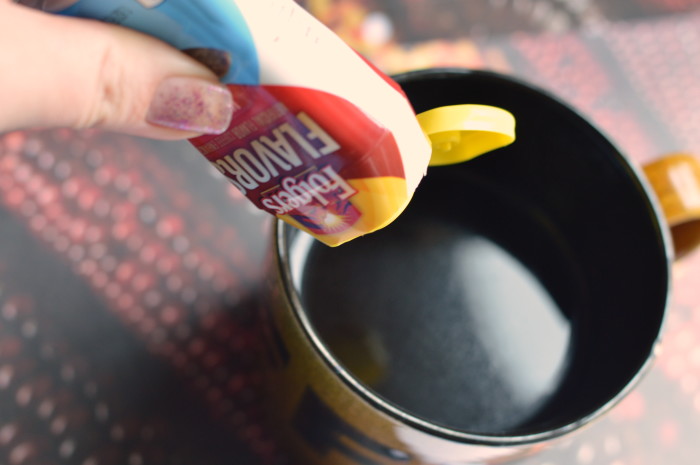 Folgers Flavors are concentrated flavor enhancers available in a convenient, portable squeeze container made special just for coffee. They come in four delicious flavors: Hazelnut, Vanilla, Mocha and Caramel! I have already used all of my Vanilla because it really is a great way to enhance the flavor of my coffee. I can add as much or as little as I want. I could even add it to iced coffee to enjoy on a warm day. They are small enough to fit in my purse and have on hand any time I decide I want to enjoy a cup of hot delicious coffee.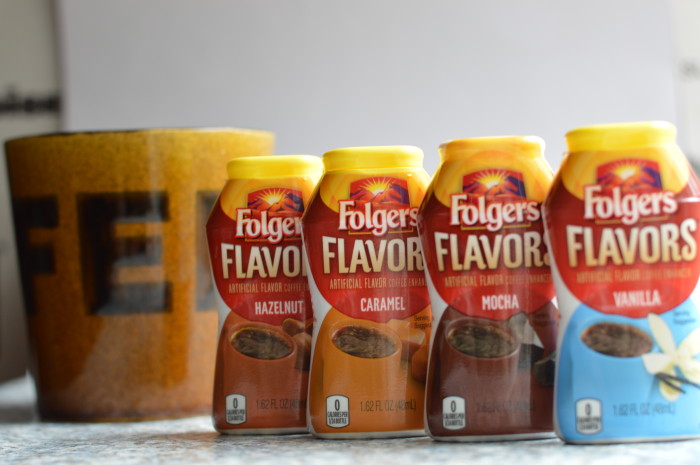 Check out this neat video from  Mike Tompkins, Youtube Star, as he shares how he enjoys his Folgers Flavors and
Find out more on Folgers Social Media!
Time for a Giveaway!
Comment below to tell us how you like to remix your coffee for a chance to win
TWO samples of Folgers Flavors.
"Contest entrants are only eligible to win once per sweepstakes, per household as part of a campaign sponsored by Influence Central."