"I participated in an Influencer Activation on behalf of Influence Central for Rubbermaid. I received product samples to facilitate my review as well as a promotional item to thank me for my participation."
Getting Ready For a Tail Gate Party With Rubbermaid
It's Tailgate season! Time for chicken wings, chips, and parties! I'm the designated wing bringer. I marinate these babies for hours in a sauce that isn't exactly homemade…but everyone thinks it is. I usually make about 8 lbs of wings for a normal party. That makes plenty of wings for our guests and usually some left overs. I also include nuggets for the kids because not everyone (me) likes wings.
My secret to brag worthy wings – marinate for 3-4 hours in a smothering of store bought sauce, drain off excessive liquid, add more sauce on top of the wings in the pan, and then bake at 350 for around an hour or until a meat thermometer says they are done… Yep that easy. I didn't say it was a good secret :). I do things the easy way.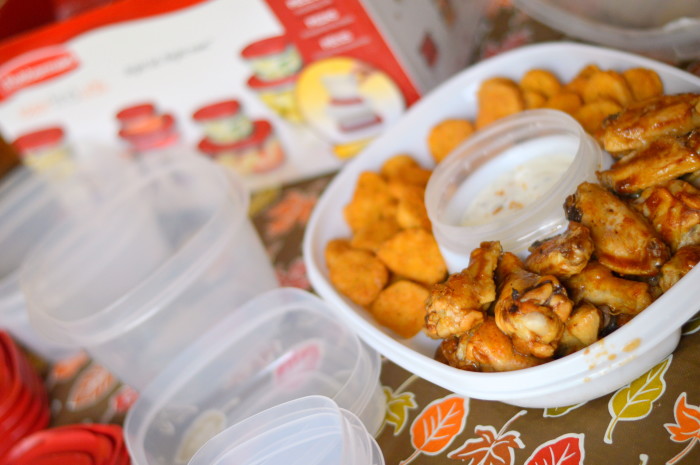 Rubbermaid® products are great for storing and transporting those game day greats like Chicken wings and nuggets or a veggie plate. The Rubbermaid® Party Platter is a light weight party tray that is great for transporting my wings to where ever they have been requested or for sitting up a game day display at home. It has four compartments to keep things divided and a central area for dip. The removable dip cup comes with a lid to seal it tight and keep your dip fresh till you are ready to use it.
My husband is a college football fan as are his friends. It can get loud when you get a group of football lovers together in a room. The only thing to keep the noise down is to feed them… a lot. With Rubbermaid® products I can have everything already in it's own special bowl that is just the right size. There are so many different sizes that there is a bowl to fit no matter the dish. The lids fit tightly on top so I can prepare a head of time. And when I'm done the lids stack together to stay where I can find them and save my cabinet space from become land of the lost lids.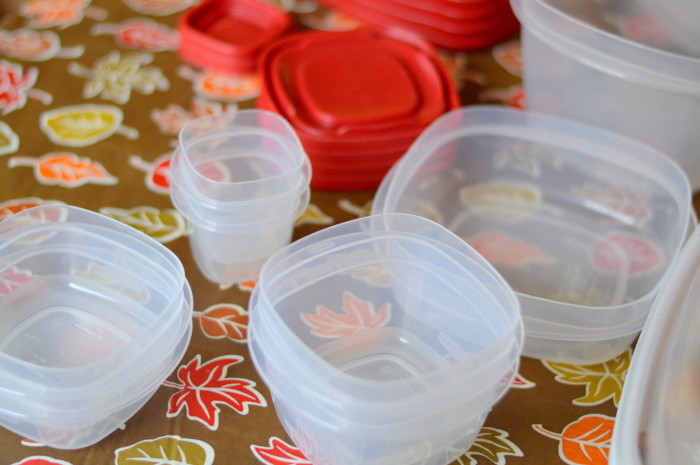 Left overs are not a problem. I can put them in the fridge and eat on them the next day. Easy Find Lids are microwave, dishwasher and freezer safe. My husband loves taking these bowls to work with him, I just wish he loved bringing them back as much. They are super portable and the lid stays on no matter how much he turns it upside down in his lunch bag.

Find out more:
This is our favorite Tailgate Treat… What is yours? Let us know on Facebook or Twitter!