We received products and/or other compensation to facilitate this post but all opinions shared are our own.
Staying Warm This Season And Giving Back To Those In Need
It's getting the time of year around here for sweaters, scarfs, and warm knitted hats. There was times this Summer when it was so hot I thought I was going to melt into a puddle of my own sweat and thought these days would never come. Now I'm cold. I want that warm feeling back. Hey, wasn't we promised like this in the middle season that we once called Fall. The one where you could still wear a tshirt without either being so hot you want to crawl into the fridge or being so cold you want to start a small fire in your front yard. What happened here and where do I register my complaints? At least my daughter can stay warm when we venture out into the winter-ish weather thanks to Mitscoots.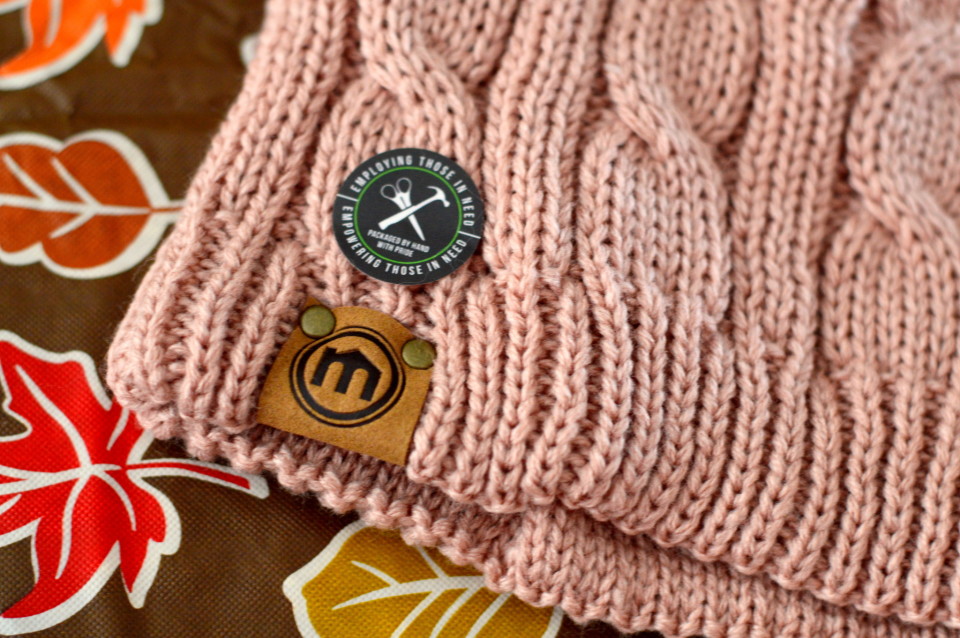 When I first heard about Mistscoots I was very intrigued. I was sent a short email explaining the company and I liked what I had to read. In fact I think it is about the best gift I could give to family and friends this year. Not only will it keep them warm but their company employees people who are finding their way back from homelessness. I can't express how great this model of business is. To give people the chance to have employment while in that transition stage is amazing. We have all had hard times in our lives and chances are we had people that helped us to get through them those times. Life changes so much and so much can happen that not one of us can be all to sure that we won't end up without a roof over our heads. I think it's such a great cause to help people and give them a chance. When you give people a chance they can sometimes surprise you.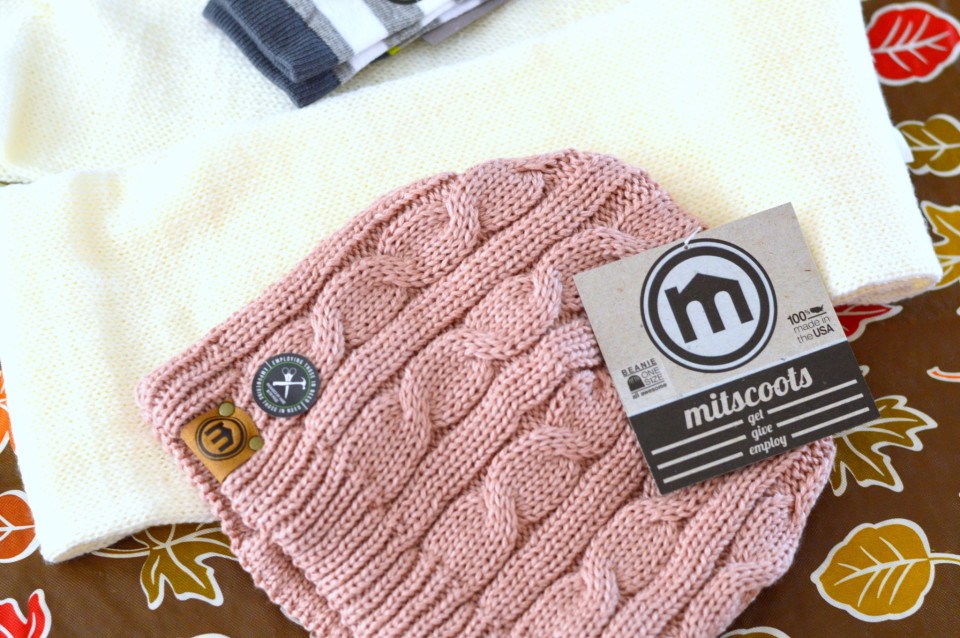 I gave this set to my daughter as I explained to her that it was packaged by someone who hasn't been as lucky as her. It was an eye opener for her to know that there are people who do not have a closet of clothing, a fridge of food, and a soft bed to lay down in. This season we all get so caught up in what we want that we just don't understand how lucky we have it. We make Christmas lists and talk about all the material things we want to buy while there are people out there just hoping to cover Christmas dinner. There are kids who won't even be lucky enough to get a hat or scarf this year. She wants to do something about it. She wants to give back too.
Giving back this season can seem like a daunting task but it doesn't have to be. There are several ways to help someone in need around this time of year. Here are a few thoughts on giving back this holiday season:
Think warm. People need things to keep them warm such as this Mitscoots hat and scarf. These would be a perfect way to help two people. Purchase them for a family you know that is in need and you not only help them but someone else as well.
Think non-perishable. If giving the gift of dinner think about giving can goods and items that may last. If you think they will take things the wrong way, tell them you are cleaning out your cabinets and ask them if they will use them.
Think respectful. No matter how well off or not people are they are still people. Money does not make someone a better person and to be honest having money is not a permanent condition. If you are going to help someone, do so in a way that helps them to keep their pride intact. Don't go about helping people out of charity but out of love.
Think joy. There are several places to donate new toys that will give them to a child who may otherwise not get anything. There are also several children that don't get anything because either their parents don't know about the programs, have no transportation, or sadly don't care. New toys are the best to give because it's Christmas and these children are going to be hearing all about the new stuff their friends get from Santa at school. They are going to be wondering what it is they did wrong.
Think love. When you are helping someone in need you are showing them love and kindness. Don't dampen that affect with an attitude of I'm better than you or you owe me. The greatest feeling in the world is to help someone without getting anything in return. That included accolades.
Think long term. Christmas doesn't have to be the only time to help those in need. People aren't having a hard time just at Christmas. It's all year long.
What can you do for someone you know today? 
Check out Miscoots and the work they do! Did I mention they have some awesome patterned socks?!?