Do More Knowing Your Child Is Safe with Levana
I'm always the first to complain about not having time to do anything. It the curse of a helicopter mother I suppose. I just have to keep my eyes on them to make sure they aren't doing anything to get hurt.
Levana grounded me by giving the ability to see them and get work done. In fact I'm watching my two girls play right now as I write this blog.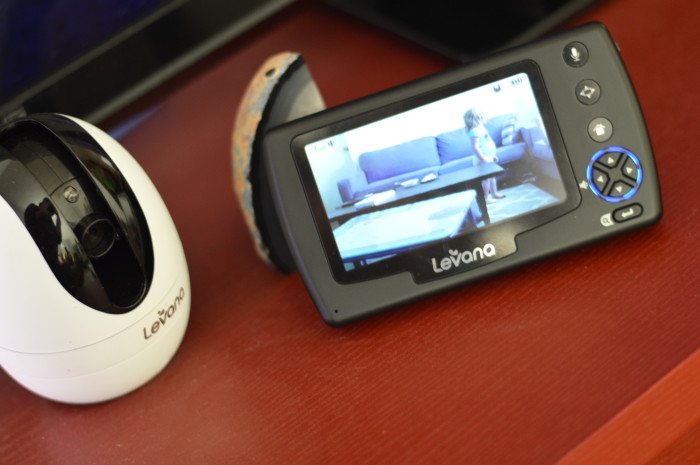 Levana Ovia 2 Camera Video Monitor setup is a great way to make sure the kids are safe but still be able to get the mountain of tasks done. I can be doing laundry, dishes, blogging, watching the other kids outside, or in the bathroom and know that my smallest one is exactly where I think she is. I can see her and know if she is getting one of her famous "I think I can….(fly, swing, climb, dive, and or eat)" ideas and get to her before she completes the thought. I can also record video and take pictures of them if I happen to catch them doing something cute or something I can use for future blackmail (them singing a Beiber song on video will come in very handy in teenage years).
Learn more about the features of the monitor system here.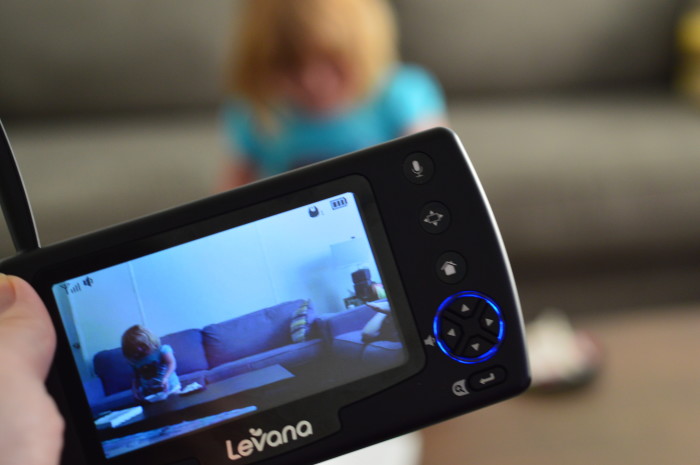 The cameras look great in any room. In fact, you don't even notice them in most situations. Even the LED lights are invisible keeping the room dark. They move up and down as well as side to side giving you a good view of the whole room. No more will sneaky tots get by on your watch. Another thing you will not have to worry about is hackers. The security is called ClearVu digital wireless technology and it is designed to keep the unwanted hackers OUT!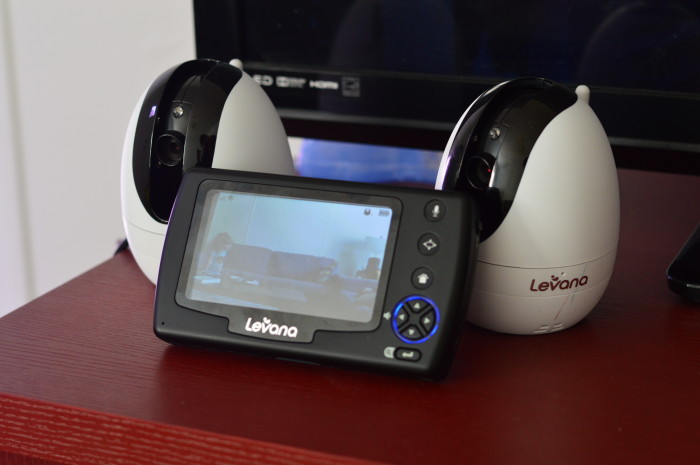 You can expand the monitor to view up to 4 cameras. And with an 8 hour battery life, you can watch them all day long. You can also talk to them and play music for them. The monitor has a two way communication as well as the ability to play a lullaby.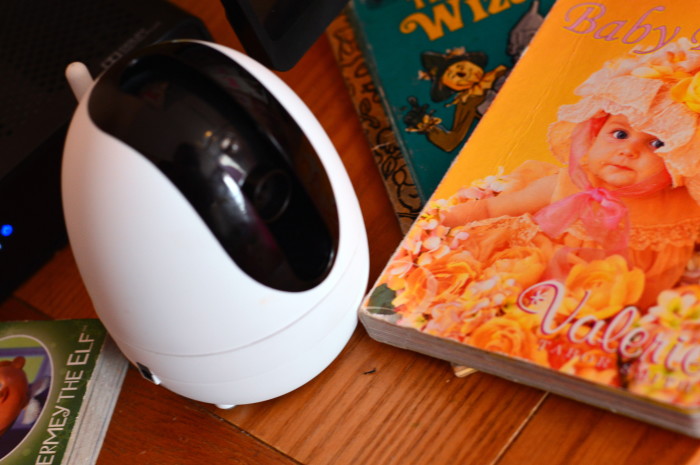 The kids are winding down and have settled on the couch getting ready for some quiet time. I know this because I can see them. I also won't be trying to figure out why they are being quiet and what they are up to because… I already know.
Want to see it in action! Check out the video CB made of her demonstrating the monitor while spying on her brother and sister. She was just having a little fun but shows how well the monitor works for keeping an eye on things.
This is a sponsored conversation written by me on behalf of Levana. The opinions and text are all mine.