Fabulous Fall Snacking With Yoplait and Nature Valley Power Snack Pair
I have partnered with Yoplait to bring you this wonderful Fall snacking idea. Yoplait has released their seasonal flavors this month and I can't be more excited. Pumpkin pie, Apple crisp, and more fall flavors in creamy, whipped, or Greek yogurts that are both delicious and good for you! What makes them even better is when you pair them up with Nature Valley Oats and Honey granola bars. It's a great Fall snack!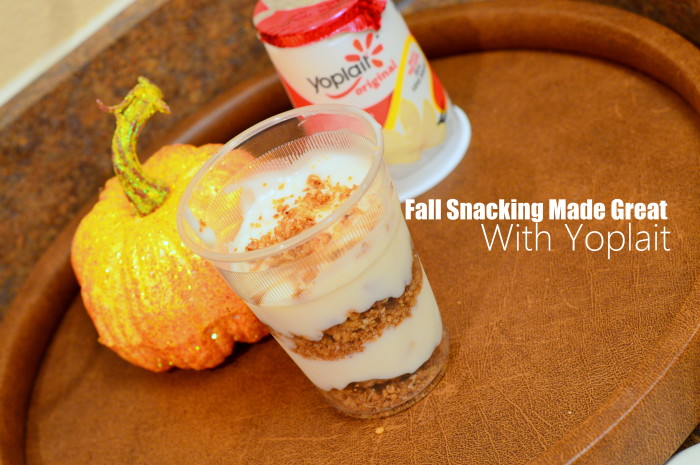 This week we took a trip away to look at the Fall colors in the mountains and spend some family time. While on vacation it's easy to get sidetracked on my nutritional goals. I could easily go for something that isn't good for me and use the excuse that it's vacation. Well instead I took a trip to the local Walmart to find some better choices. I grabbed this big box of Yoplait French Vanilla and Apple Crisp original yogurt and a box of Nature Valley Crunchy Oats'n Honey bars.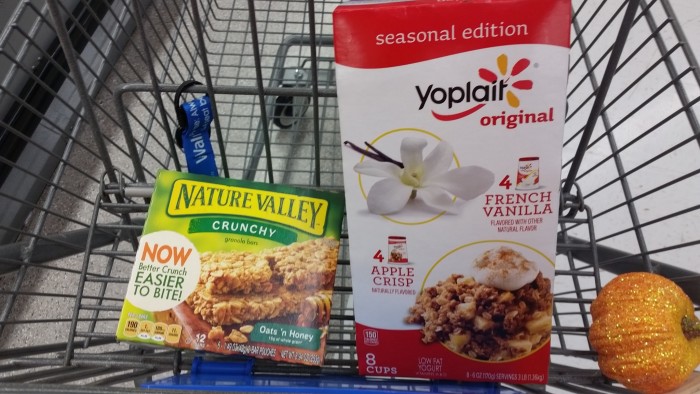 I also happened to see this Pumpkin Pie seasonal edition!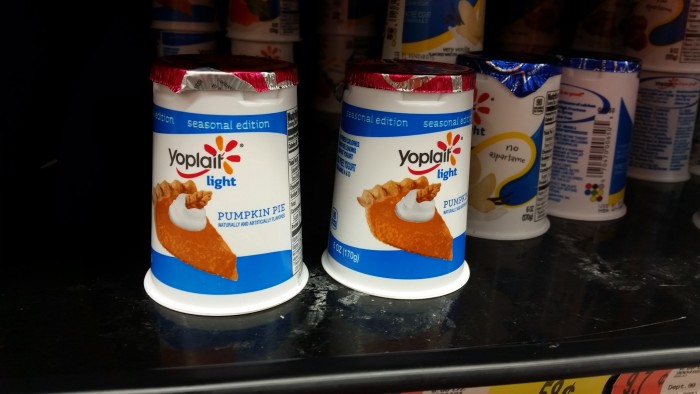 Once back at the hotel I planned my snack and then realizing I had forgotten the most important thing…a spoon! I had to send a scout to venture out to find a spoon while I got everything else together. I was excited to try the apple crisp as it's one of my favorite flavors in most everything else.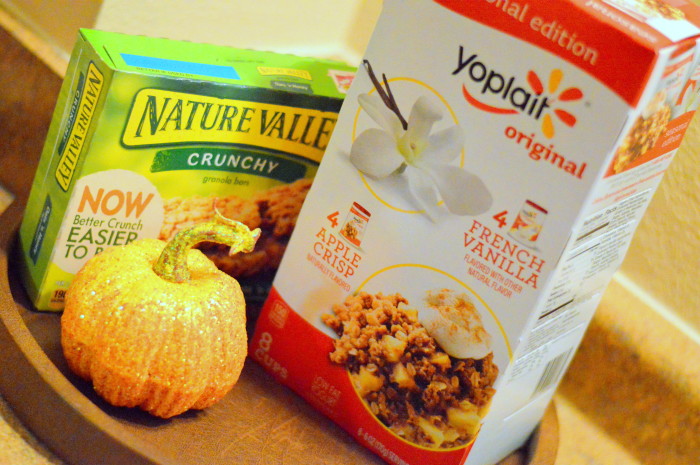 While my spoon scout was gone I took my ingredients out and had them ready to create my snack. After I took the lid off the Yoplait I got a big whiff of the apple flavor smell. I was about the point of seeing if I could stretch my tongue long enough to reach to the bottom but I controlled the impulse…barley.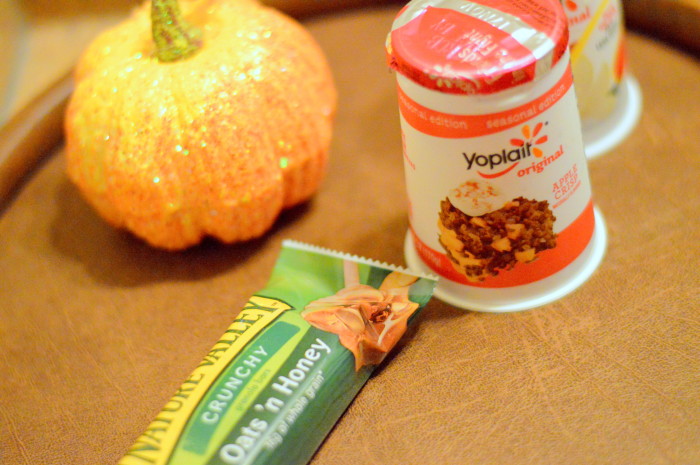 I decided instead to work on the next part of my plan. The Nature Valley bars come two in a pouch. I crumbled up one of the granola bars into the bottom of a cup. I added a layer of Apple Crisp yogurt. I crumbled the second bar in the middle saving a small bit for the top. I added another layer of yogurt.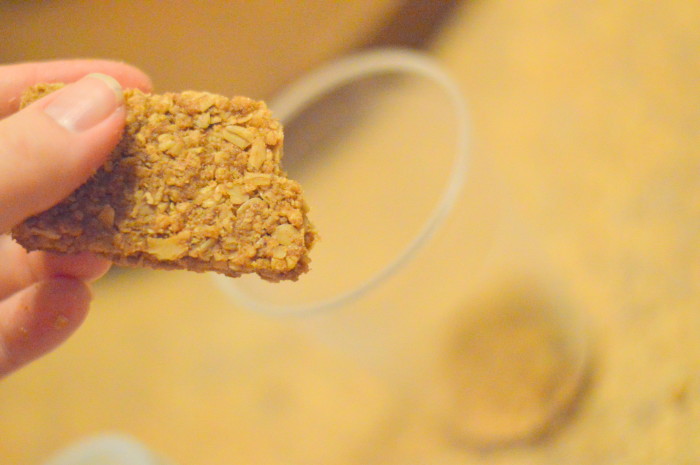 I sprinkled the left of granola on top.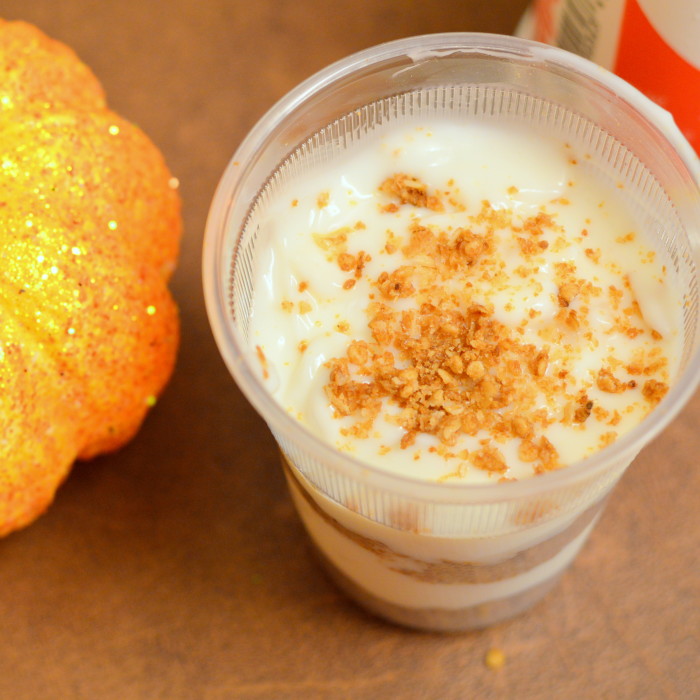 Once I finally got a spoon and was able to eat my snack it was super delicious. The yogurt softened up the granola but still made for a crunchy yummy treat. The apple taste came out perfectly.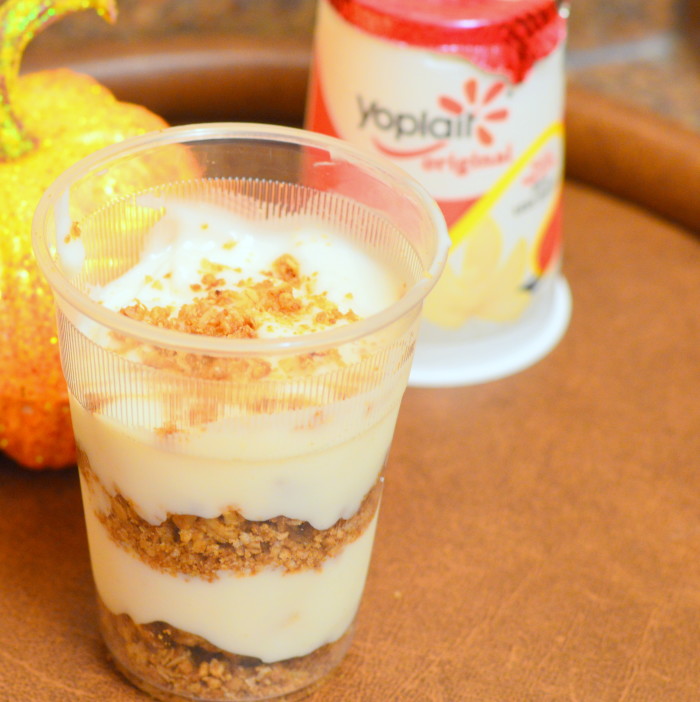 What is your favorite Fall snack?
This is a sponsored conversation written by me on behalf of General Mills. The opinions and text are all mine.
This is a sponsored conversation written by me on behalf of General Mills. The opinions and text are all mine.