We received products and/or other compensation to facilitate this post but all opinions shared are our own.
Tubby Table Review – Bath Time Fun!
My youngest daughter is bath time obsessed. Sometimes she gets dirty just to get into the tub. It has been nothing for her to end up with three to four baths a day. She is a water bug and she loves her bath time toys. Which is why I fell in love with this Tubby Table the moment I seen it. It was perfect for her and I knew she would be so excited. I was right and I wish we had this two years ago when she was smaller as well. It has been the best addition to our bath time since she found out I could add bubbles to the water.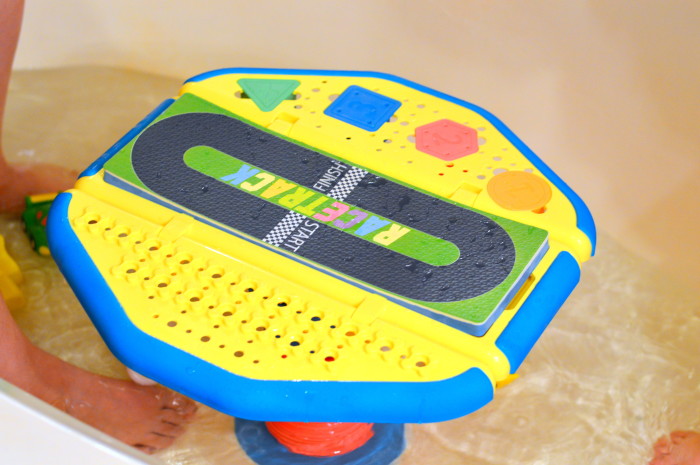 The Tubby Table comes in pieces wrapped individually but is very easy to assemble. In fact my 10 year old put it together almost correctly the first time it came out of the box with no help… You can watch her assemble it in the video below.
Here is a video of the Tubby Table and Tubby Buddy in action… It was quite long so I shortened it and added music. 🙂
The table has three areas. One is for toys, one is for shapes, and the middle section is a free area or fits the Tubby Buddy sets which are sold separately. It comes with a water toy that you pour water into the top and it is supposed to turn the wheels. Our wheels didn't turn but the the kids turned it into a car wash and had fun with it that way.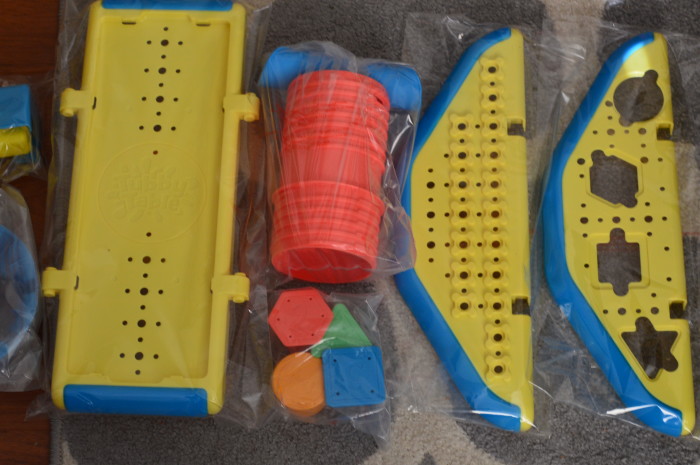 One part of the table has shapes and holes they fit into. Each shape is a different color and has a number on it. This would be great for a small child to play with and practice manipulating the shapes into the holes it's a good way to get a little extra fine motor skill practice in.
The base of the table is a giant suction cup. It's a pretty powerful suction cup and a child isn't going to pull it up on their own. My husband thought he could and ended up pulling the suction cup right out of the bottom of the table. You have to release it first. It will slide around the tub but it's not going to turn over. The table is adjustable and can raise and lower to suit the child. And best of all the table also folds up for easy storage.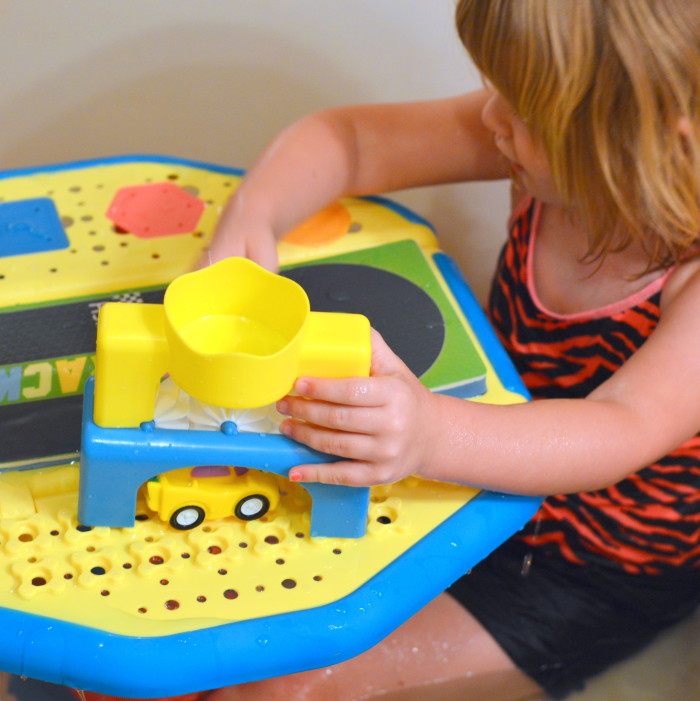 The Tubby Buddy we received was a race car track with four squirt cars. The track fits into the middle of the table and the cars can race around it. It also floats on it's own. There is a couple other sets out that I am going to be on the look out for, a safari set and a tea set.
I know my little water bug has looked especially forward to her bath times so she can play with her Tubby Table.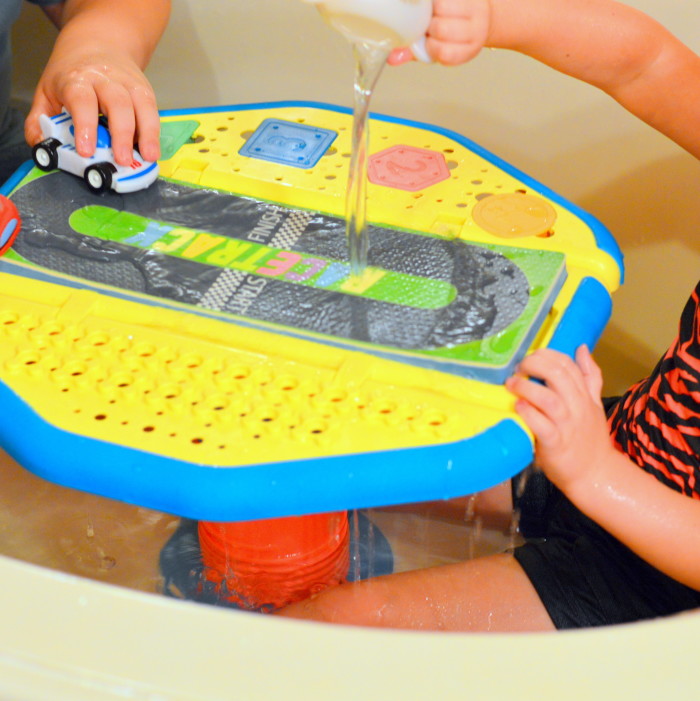 You can find out more on social media:
Facebook   /    Twitter    /    Instagram