Halloween Entertaining Made Easy With Home Run Inn Pizza
It's Halloween party time! I am stoked about this holiday as you probably have already noticed from all the spooky fun going on around here. We are pretty serious about our Halloween parties in this house but I also like to keep it simple at the same time. I have partnered with Home Run Inn Pizza to show you just how easy entertaining can be. From games to food, we are going to have some fun tonight!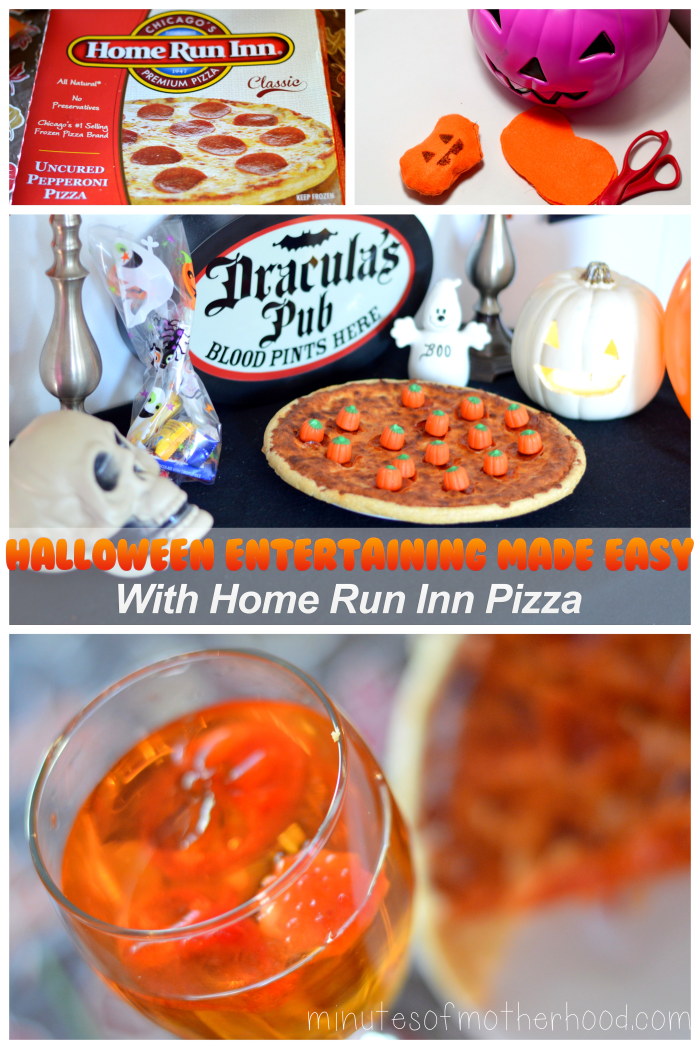 Let's talk food first…as it is the most important thing at most parties. Tonight we will be serving Home Run Inn frozen pizzas! According to consumer reports HRI is Chicago's #1 Selling Frozen Pizza! I can see why it's the best selling frozen pizza, it's all natural and contains no preservatives and not to mention really good! Home Run Inn has been and is a family owned and operated company since 1947 and their quality is top notch. We will be using HRI pizzas at many more parties and family dinners in the future. My brother is still raving about them from when he tried them just the other night.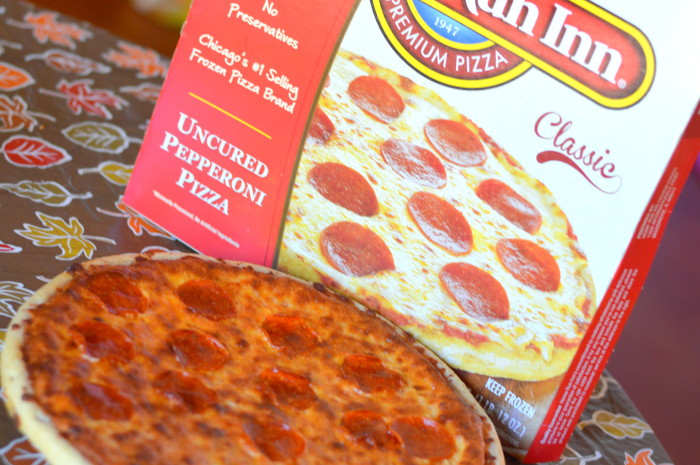 These pizzas are quick to bake and you can focus on the other parts of your party after you put them in the oven. The unique part about these pizzas are the cheese…it's shredded daily and doesn't contain no fillers or dry powder milk. The cheese on these pizzas turns out perfectly. I don't have to add any more halfway through baking like I sometimes have been known to do with frozen pizza.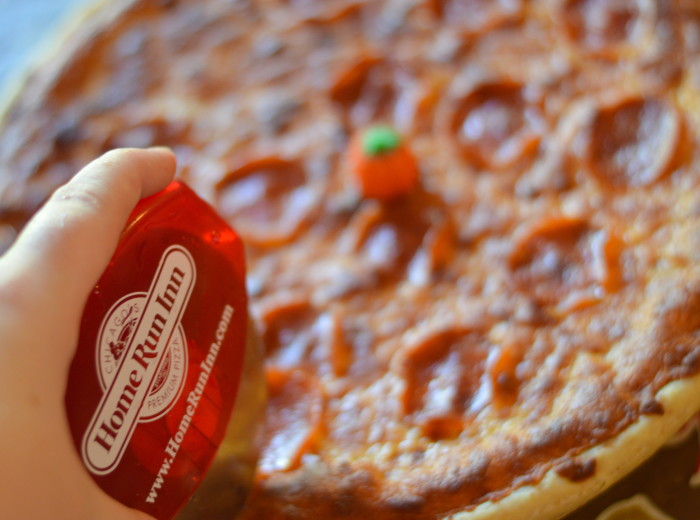 My son had this idea to decorate the pizza with little pumpkins. He said we could call them pumpkin pizzas and placed a candy pumpkin on each slice of all natural pepperoni. It actually turned out super cute and the other kids loved it.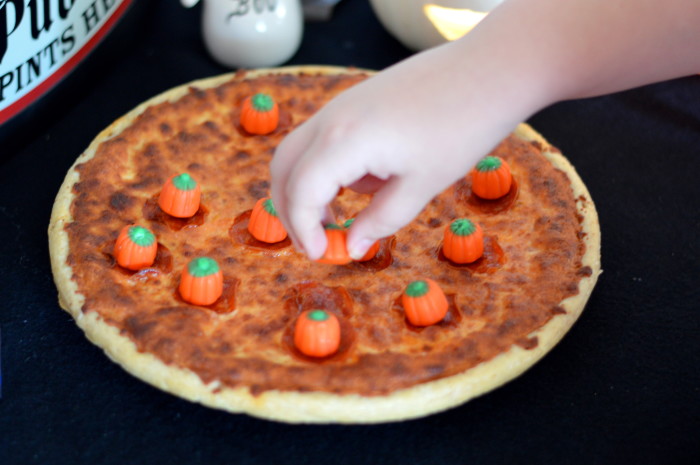 For drinks, I purchased a few spider icecube trays at the dollar store and made orange ice spiders. The drink is just water but the spiders make it a spooky Halloween treat. Clear soda would work for this too but I try not to serve soda at parties. You just never know if there is a kid whose parents don't want them to have soda so we stick with water and juice. Not one child has ever complained when we spice them up with colorful icecubes or infuse them with fruit.
Structured games are always a hit with the party crowd around here. For our Halloween party we went with pumpkin bag toss. I made pumpkins with felt and rice. I cut out a circle-ish pattern and sewed them together before turning them inside out. On the outside I drew on the faces with a black marker. For the buckets we picked up some Halloween pumpkin buckets at the store. The pumpkin buckets were placed at one end and the kids had to try to throw the beanbags into the buckets. It took all of twenty minutes to get this game made and set up and the kids had a blast.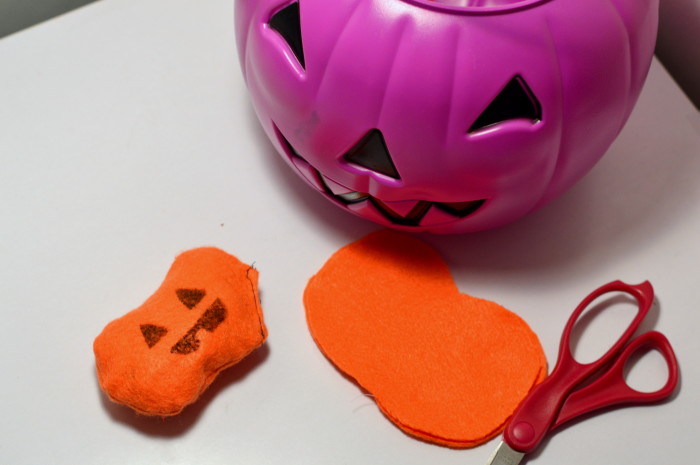 And that is how we celebrate Halloween! What is your favorite thing to do at a Halloween party? 
This is a sponsored post written by me on behalf of Home Run Inn Pizza.