"This post is part of a social shopper marketing insight campaign with Pollinate Media Group® and SunnyD, but all my opinions are my own. #pmedia #keepitsunny http://my-disclosur.es/OBsstV"
Rainy Day Home School Book Party with SunnyD
3 PM in the afternoon and it has been raining for three days, the kids are about to go out of their minds watching the rain drizzle down the window panes. Visions of chaos are running through my mind as I picture what is about to happen and fear begins to trickle into my conscience mind. It was time to get out of the house for a moment before there was no longer a house to get out of. It was time for a Library trip. There is no better place to visit when the rains come because no only do the kids get to pick out new books but they get surrounded by inspiration and the magic of reading. There was no longer a hurricane blowing outside our doors because we are in another land far from the floods and winds that have been trying to keep up trapped in our home. What better way to calm the inner beast than a trip out and then being transported to another land for an afternoon? Book party time was the answer!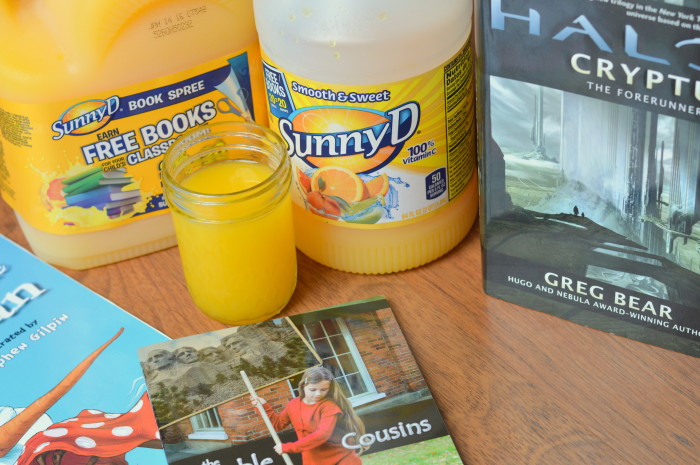 By Sunday, the rain has calmed enough to venture out of the house and we were all set for a day trip. First we made a quick stop at Walmart for a refreshing drink for our upcoming book party, SunnyD. You can find the SunnyD in the orange juice section and Walmart has several different sizes and flavors. Personally, I just learned there was a peach flavor and am a little excited about this information. SunnyD is my kids' (the three little ones and the big one that we refer to as Daddy) favorite way to get their Vitamin C which is really important with the cold season coming on strong.
Right now is a great time to stock up on SunnyD because it's time for their Book Spree Program! This is the 9th year SunnyD is running this awesome classroom program. 20 labels for 20 FREE books for your child's classroom! Best part is homeschooling parents can participate as well! It's really simple to participate, if your child is in school you can just send the labels and let the teacher take it from there. Homeschool parents can visit the SunnyD Book Spree website and download and fill out the form as the classroom teacher. The form is a really simple and quick way to get 20 books for free!
Four Simple Step to participate:
Step 1: Parents clip and collect eligible SunnyD UPC labels.

Step 2: Parents send their SunnyD labels to their kid's classroom teacher.

Step 3: Teachers fill out form and mail both UPCS and form to SunnyD.

Step 4 – SunnyD sends books to participating classrooms. The limit for each classroom is 20!
Find out more and download the form at SunnyD's Book Spree Website!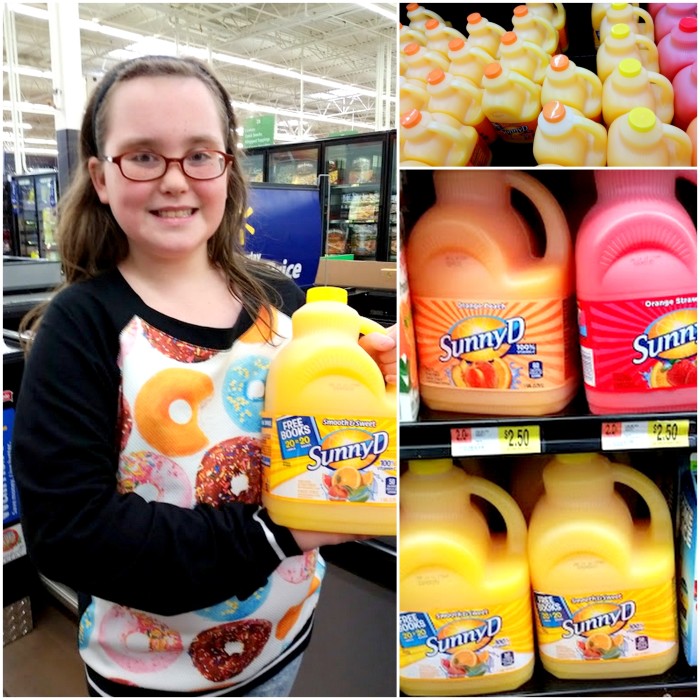 We grabbed our SunnyD and headed off to our next location, the Public Library. You may think I'm crazy for hauling three kids by myself to the library. And I'm sure the people inside may look upon my dark circles under my eyes and messy hair and think I'm dragging a bunch of hooligans around but they are really good kids and often surprise people with their manners… (I may be a partial biased because I kinda love them). I just haven't have a full night of sleep in 10 years, ahh the joys of motherhood. Anyway, they don't allow photos inside so I grabbed this shot as we approached the door outside. Inside the kids decided to throw manners to the wind as they went from shelf to shelf scouring over all the materials. They picked three books each with a little help. That is nine books that will not be leaving the designated reading blanket once we get home. I have long ago taught them to respect books and library books are like at the top of the list because they are not only books but they also belong to someone else.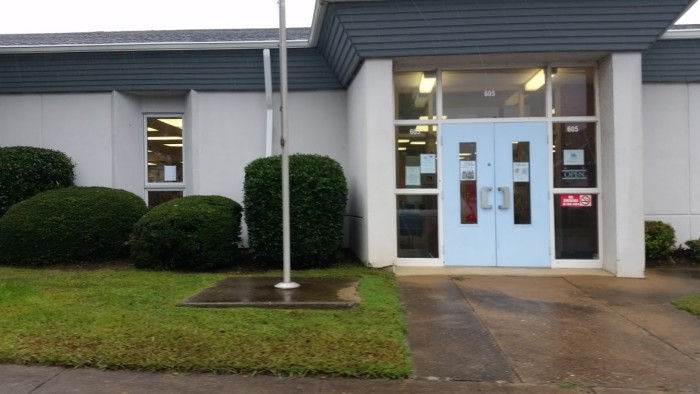 Our book blanket was already set up so all that was left was to get reading. I use a fuzzy blanket and a couple of bean bag chairs to create a designated area for library books so they don't get lost in the rabbit hole that is their bedrooms. It's also a great place for us to discuss the books they are reading. They had their SunnyD and their reading material and were all set for a quiet calm afternoon exploring the realms of the Halo universe, meeting a snowman with allergies, and learning about friendship among other adventures. Not bad for one afternoon in our home school classroom.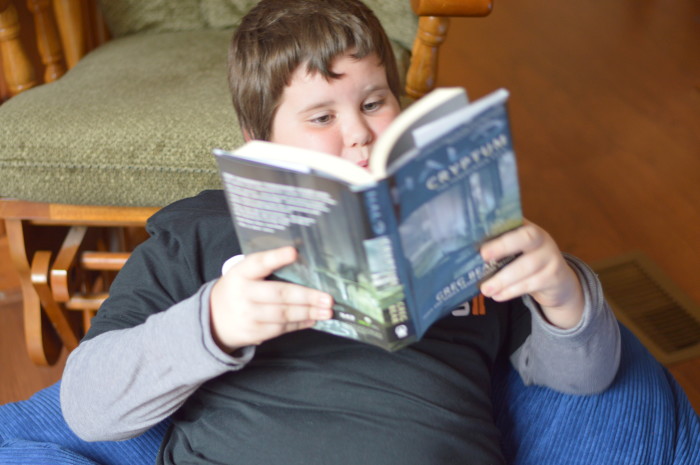 SunnyD's Book Spree is for K-7th grade classrooms and each classroom can receive up to 20 books! They even have a line on the form for you to pick the reading level of the books they send! Just collect SunnyD labels and send to your child's teacher. Teachers will then send the labels into SunnyD to get free books. For every 20 labels received, SunnyD will donate 20 free books. (expires on 11/30/15 or while supplies last)
Find out more on Social Media!
SunnyD Facebook   /    SunnyD Twitter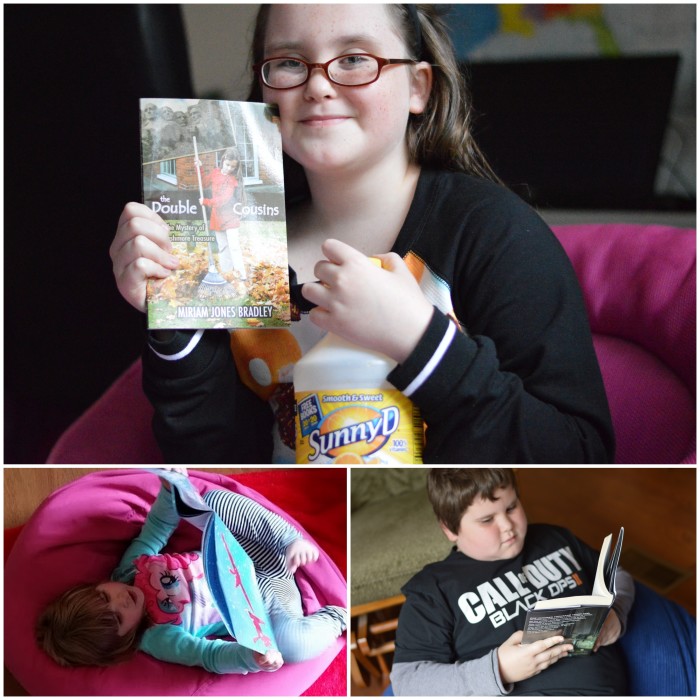 Don't Delay – Book Spree ends 11/30/2015