We received products and/or other compensation to facilitate this post but all opinions shared are our own.
We all have something that scares us. What are YOU afraid of?
I'm scared my kids will grow up to resent me. I'm scared I'm not providing them with enough of something or everything. I'm terrified I didn't make the right choice to pull them out of public school even though I feel it was right to do so. We all have fears in our lives that eat away slowly at our brains daily. My greatest fear is failure where my children are concerned. What if I can not do this teacher thing? What if my attempt keeps them from succeeding in life? With all the what ifs going around, I am surprised I get anything done without crawling into a dark corner just to lament over all the chances things could go wrong. At home or at public school there are what ifs, no matter where we are something could go wrong. I am trying to do what my heart tells me is best.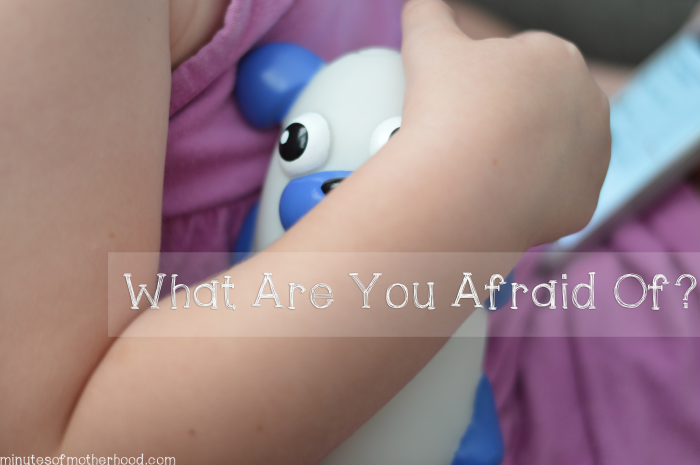 My children have their fears as well. Although theirs are much more simple at the moment. Lou Lou is afraid of the dark. A fear a lot of children and some adults share. She doesn't like being alone in her room. Her fears can be alleviated with her Bright Time Buddy. It's a night light she can carry around to ward of the darkness and her fears at the same time. She snuggles the soft vinyl Dreamy Dog in with her at night and turns it on as she needs it. We may still have a few sleep issues but being afraid of the dark isn't one of them now. After she turns it on, it will stay on for a set time and turn itself off. It's soft enough to snuggle with but durable enough for her to carry around.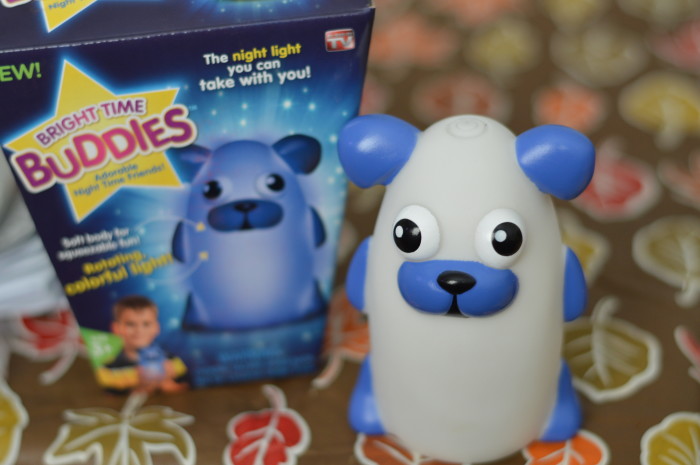 I wish there was a Bright Time Buddy to help alleviate my fears or maybe a crystal ball to show me that I am indeed doing the right thing by keeping my kids in home school. I know most of us have fears and a lot of home school parents probably share some of the same fears I have. But I know we are doing the right thing because I feel in my heart that my kids are doing well. I also know that it doesn't matter what decisions I make for them… they will probably resent me when they grow up anyway.