Back-To-School Mommy Morning Routine
This post contains products that we received in exchange for review but all opinions are our own.
It's that time again. Summer is nearing it's end and it is time to get back into a routine. Meaning it is time for Mommy to start waking up early to prepare for the day. There will be children to encourage out of bed and dressed, breakfast to be made, lunches to pack, book bag to check… the list goes on. Even home school moms will have a more hectic morning routine to prepare for the school day.  It's not like we plan on sleeping till noon while the breakfast fairy takes care of the kids.
Mom is going to need a little encouragement of her own to throw off the warm blankets and venture into the new day. I know I will. Melilla gourmet coffee is a pretty good reason to get up a little early. Melilla single serve gourmet coffee is part of my new go to morning ritual.  The 12 pack single serve cups are 100% recyclable and environmentally friendly. Plus at only $9.49 a box, I can keep all the flavors  stocked up. Available in Classique (medium roast), Vienna Roast (dark roast), Espresso Toscana (extra dark roast) and two blends of light and dark roasts, Blanc et Noir and Le Donut Shoppe! I love that they are individually sealed and smell so good from the moment the package is opened.
Already those early morning math sessions seem less daunting.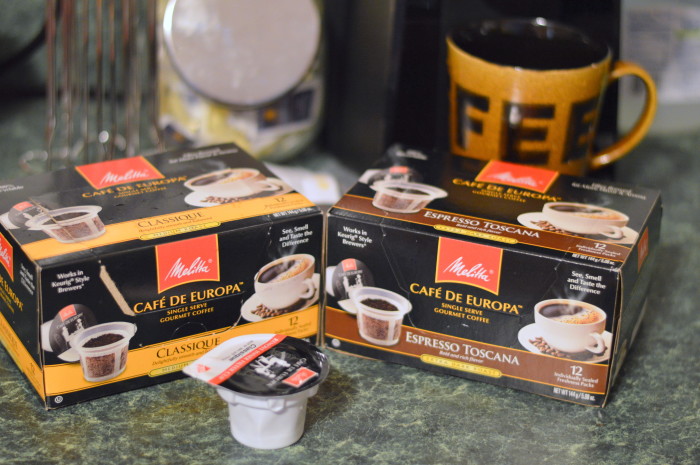 I have to admit that I have no always been a coffee drinker. It is a fairly new addiction for me. I never knew how nice it was to wake up to a great cup of coffee in my over sized glittery hand painted COFFEE mug (a gift from my husband). To sit on the couch as the sun peeks over the trees, in the quiet solitude as everyone else slumbers peacefully. To greet the day with a moment of peace and to myself. I know as I sip my warm brew that the day holds many things that will make me long for these moments. The children will fight, it is inevitable there will be some form of argument. Probably over something trivial like who touched what. There will be shouts of anger, playful joy, or someone screaming for the toilet paper. It will be loud, chaotic, busy, and wonderfully messy. It will be life moving along but those morning will be mine… my moments to gather my thoughts and prepare for those moments when thoughts will be drowned out but the sounds of the day.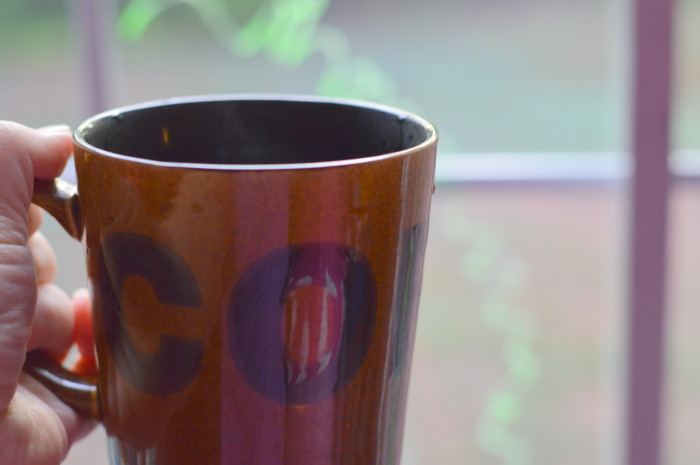 I have my coffee station more organized than any other part of the house because it is truly the only place that belongs only to me. I am the only coffee drinker in the house. This is my spot. My brewer, this lovely metal cup rack that holds all my different flavors of coffee all nice and neat, and my coffee. I really do like this metal rack. It spins around and I just have to choose the flavor I want. It's light weight and easy to fill. It looks really nice next to my machine.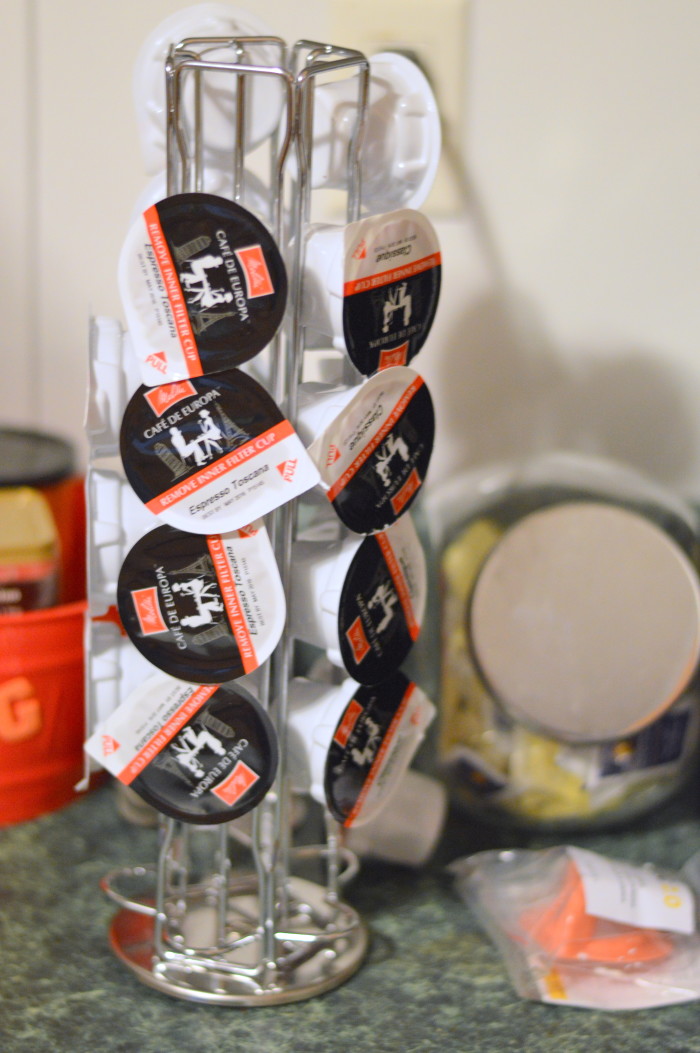 That is my morning routine… What is your favorite part of your morning routine?