Experience the Heart of Hollywild Animal Park!
Free Child's Admission with purchase of an Adult Admission
Hollywild Animal Park, located in Upstate SC, is a fun family attraction where you can get up close to the animals. It's a park and a zoo! With it's nice nature filled walkways and picnic tables you and you fmaily can find a calm place to spend the day. But there's more – more than 500 animals native to countries around the globe make their home at Hollywild. They have anything from Emus to Siberian Tigers! Where else can you have a picnic in view of a white tiger?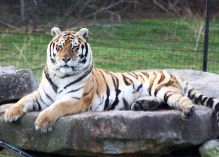 You can also ride the converted school bus and experience the animals right before your eyes! The animals come right up to the bus to say hello. From the bus, catch a glimpse of "Tank" the park's rare white rhino and star of many television commercials. Which is how Hollywild was named!  It grew as a result of Hollywood movie makers calling founder David Meeks and asking to film his animals.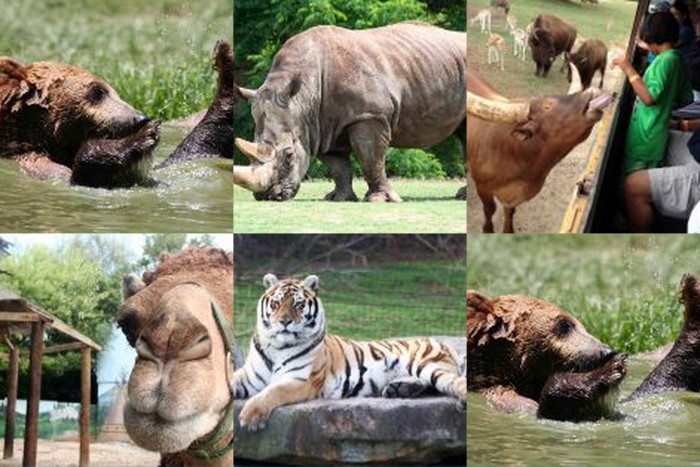 15 years ago the park was converted to a nonprofit status and is now looked over by a board of directors. So future generations can enjoy the wonders of the animals for years to come!  Though staff recommend at least 2 hours for a visit during Park Season, others recommend just planning to spend the whole day as you can ride the bus as many times as you like and just relax enjoying the nature abundant around you. Picnics are welcome or you can purchase light concessions on-site. The park's website www.hollywild.org has links to places to stay, eat, and play nearby making it easy to plan a weekend getaway to the Upstate area convenient to I-85 and I-26.