Lou Lou's Newest Stuffed Friend #ZUBELS
I received products mentioned in this post for review but all opinions are my own.
Lou has a new friend she has been attached to lately. His (or her, not sure but will be referred to as he as to save time) name is Cotta which she herself gave to him when she laid eyes on him. He is a super fuzzy soft sweet monkey plush from Zubels.
From the day he arrived you will find him lurking in the background of pictures, riding with Lou everywhere she goes, and sweetly tucked under the arms of a sleeping three year old. He watches her favorite shows which happen to be his favorite shows. He loves the color pink just like her. He loves to open surprise eggs just like her. The only thing is, he doesn't like chocolate so she has to make sure she eats all the chocolate for him.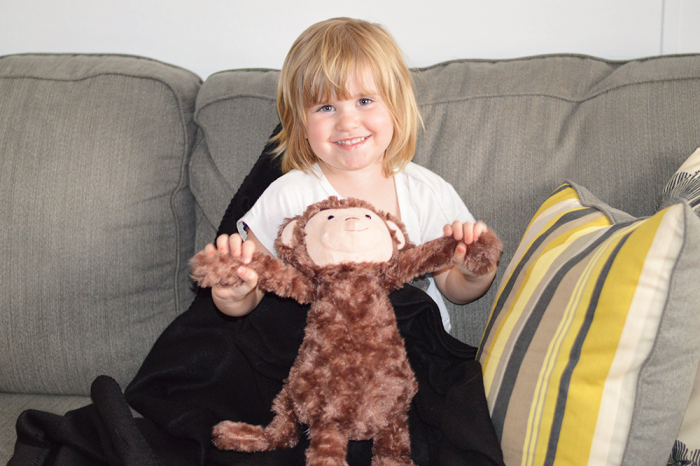 He has a sweet little face that is so super cute. He has two little black button eyes and a stitched nose and mouth. His fur is so super soft. This is one of those friends she will pass on to her children if she can bring herself to part with him in thirty or so years. He has a loop sewn into his tail that helps him to swing and preform tricks for little sweet giggles. The two of them are adorable together. Cotta comes up with some fun plans and he loves to color according to Lou. He also loves to watch YouTube videos on my phone…. It makes him feel happy, according to the YouTube obsessed threenager.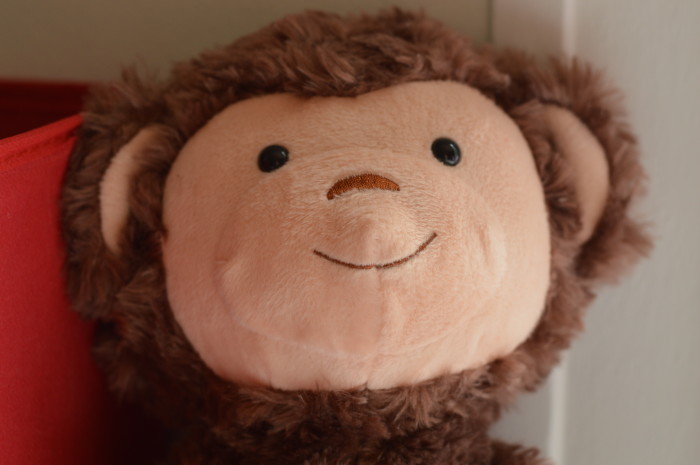 Find your little one a new friend here!
Beside the adorable monkey, they have a bear and a rabbit that are equally as cute. They also have matching hats for photoshoots!!
It's snuggle time for Lou and Cotta. I just love this image!