This post is my Netflix #streamteam post but all opinions shared are mine.
Empowering the Imagination With Netflix
The imagination can be a wonderful place full of fairy tales, dragons, knights, and anything you can think of. It can take you on grand adventures with no more than a blow up sword and a thirst for action. With a little spark of imagination every day adventures can become epic. From a play date at the park to bed time, life can be a magical ride.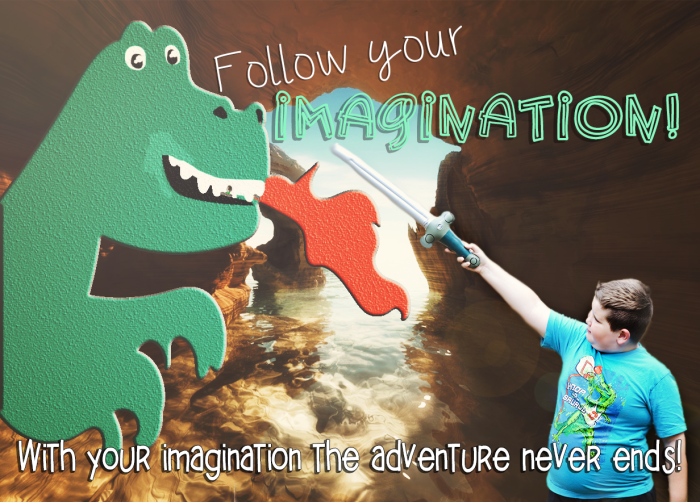 As a mother it's enough of an adventure for me just taking three kids to the grocery store (One I might add that isn't as fun as it sounds, for me anyway.) It's still my job to help encourage my kid's imagination and push them to embrace the every day adventures we create. Books, stories, movies, and shows help to give them ideas of life with magic and wonder surrounding them. One of our favorite adventure series at the moment is  Dragons: Race to the Edge on Netflix. Lately we have been battling dragons in the oddest of places and flying high on our own personal dragon (also known as the minivan).  We have dinned on dragon scales, dragon claws, dragon fire, and dragon meat.
Dragons: Race to the Edge is a Netflix original series starring the characters from the How To Train Your Dragon movies. It's a funny quirky show that is all about adventuring and traveling to the great beyond. It showcases bravery and helping friends out. It also has dragons in it, NEW DRAGONS at that. So far my favorite is the snow white snow dragon but the death song comes in close with it's colorful body and musical call that lures other dragons to their death.
Check Dragons: Race to the Edge out on Netflix!

Ready for another adventure?
Dive deeper into the unknown with these picks.
Can't get enough dragons? Find more epic dragon movies with a little help from our friends atCommon Sense Media.
New on Netflix for Kids and Families