Capture The Moment By Sarah Wilkerson Book Review
Everyone that has ever visited my little blog knows I am always wanting to learn as much as I can about the Photography process which makes this particular book perfect for me. I'm am excited to review it and share it with my friends. The book is called Capture The Moment and it's by Sarah Wilkeron from Cliken Moms. Inside it's pages you will find amazing shots and explanations on how you too can catch those magic moments caught in time.
This book for me is great for two reasons, the very useful tips and advice on taking those awe struck inducing pictures and the lovely pictures of everyday life on each page. The kids loved looking at the pictures in the book. It pairs big bold stunning images with tips on how to achieve those museum worthy images yourself. With tips progressing from the beginners like me to advanced, this book is perfect for any blogger or mother such as myself, covering equipment, composition, posing, low light, natural light, black and white, still life, and lifestyle photography.
Purchase Capture The Moment at Penguin Random House

It's full of great tips to help you hone your photography skills written from a mother's prospective. That is one reason I find it so different from other photography books. It's like it was written for the exact reason I want to take photos, to get good shots of my own kids at home living our lives for myself and them when they are older. Pictures such as this one I took yesterday after reading through the book and using the knowledge I found within it's pages. I took all those tips, ideas, inspirational images, and inspiration into account and arranged this picture of Lou and a pinwheel. There is no way to read this book and not be inspired to want to grab your camera right then and test out all you have discovered.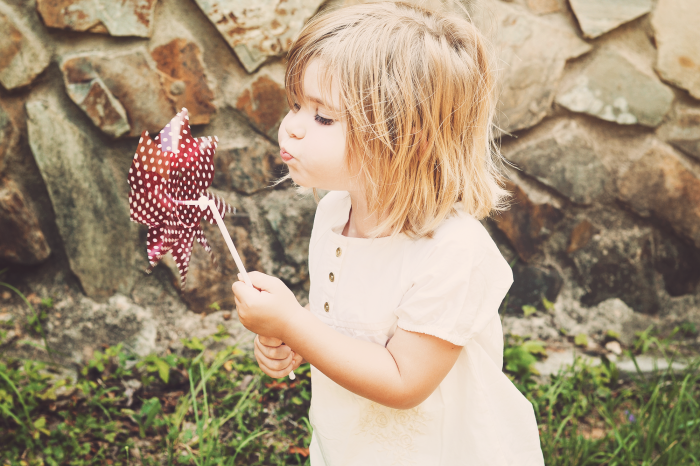 c
ABOUT THE AUTHOR
SARAH WILKERSON is CEO of Clickin Moms, which was founded by professional photographer Kendra Okolita in March 2008 and has grown to become the photography industry's largest female-photographer social network. Wilkerson, a graduate of Duke University and the University of Texas School of Law, lives with her husband, three sons, and a daughter. Wilkerson teaches advanced courses on photography composition and creativity.
I did receive this book from Blogging for Books for the purpose of this review but all opinions are my own.