We received this product to facilitate this review but all opinions are our own.
Adding Some Color To Our Home School Classroom 
When beginning to get materials together for our home school classroom I have been looking for quality materials that are beneficial to the curriculum but also give our classroom some atheistic appeal. I like color. Our classroom is full of colors. We have colorful buckets for their work, baskets for our tools, materials, and other things we need, and colorful wall hangings.
My latest favorite is this Periodic Table of Elements. This year my daughter will be in the fifth grade and will get alot of use out of this handy dandy chart. It is super colorful and brightens up the room while coming in handy when we begin our science lessons.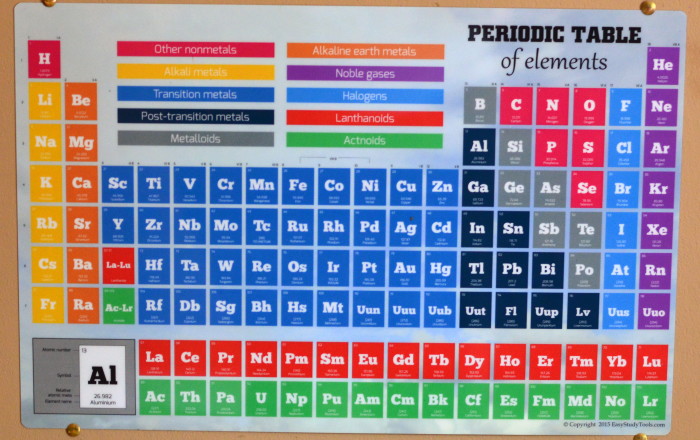 Chart measures 17.5 x 11.5 inches (L x H). (L is length, the horizontal distance from left to right; H is height, the vertical distance from the lowest to highest point.)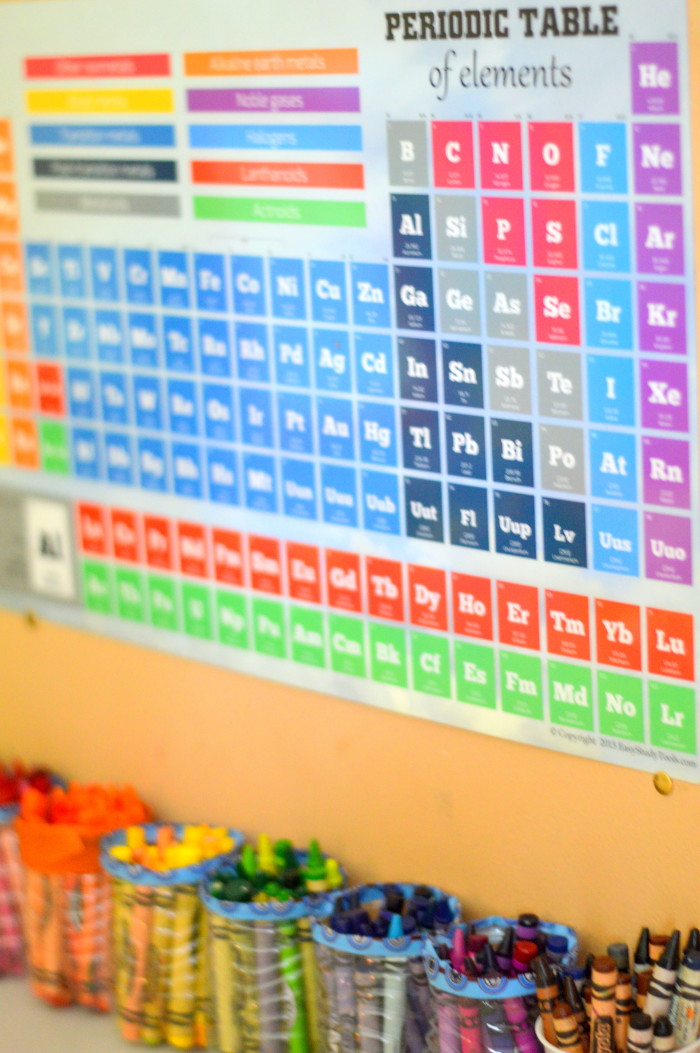 The chart is made from PVC plastic board and then laminated. It is pretty sturdy, it kinda shocked me when I first picked it up at how nice it felt. The chart is color coded to help students distinguish between metals, non-metals, and noble gas families, and differentiate types of metals, solids, liquids, and gases from synthetic elements. Each listed element includes the name, symbol, atomic number, and mass of each element for further detail.
This chart was a great way to make our classroom finally begin to look like a classroom.
We have found other ways of adding color as well. We made these crayon color sorting cups from recycled water bottles.
I cut of the bottoms and taped around the top. Eventually I would like to find tape to make the color of the crayons such as the orange is but I haven't yet remembered when I was actually at the store. The tape is pretty necessary as the cups are sharp when they are cut.
My little OCD threenager, Lou, loves the color sorted crayons. She usually refuses to use more than one color on her art work as of yet. She just grabs a cup of one color and off she goes.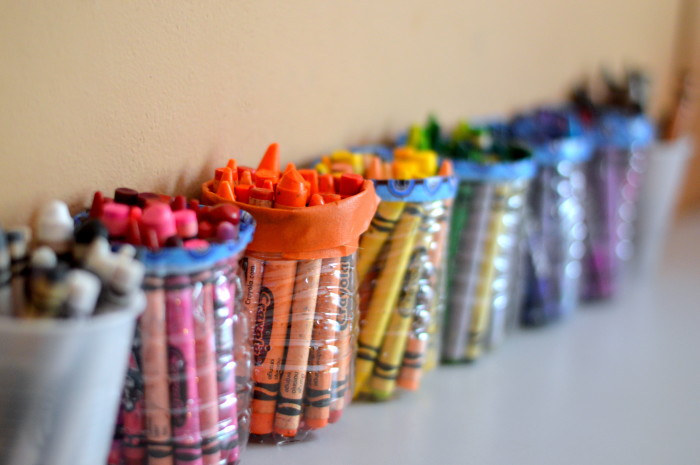 There you have it two fun ways to add color to your classroom. I have never looked so forward to a school year beginning in my whole life