Fluffernutter Surprise with Netflix #Streamteam AD
This post is part of my participation as a member of the Netflix #StreamTeam but all opinions are our own.
Family.
It's one of the most important parts of being a human. Making those wonderful connections with people you love and spending time with them as much as you can. One family my family loves to watch has their own reality show called The Wahlburgers. It's a show that shows no matter how famous you are, Family is what is important.
Watch the Wahlbugers on Netflix!
In Season 3 Episode 7 Paul (who runs Wahlburgers restaurant) recreates a childhood recipe and adds a little twist. I had never heard of this sandwich but apparently it's pretty popular. I like Marshmallow Fluff and was very intrigued with how it would taste. I had to try it but then the thought hit me.  Salted Caramel hazelnut spread was sitting in my cabinet begging to become a Fluffernutter spread. So it did. Thanks Paul for the idea! It was delicious!
Although when I though I had something new for us all to try, I called my brother to excitedly share the idea with him. "Oh you mean a Fluffernutter. Papaw used to make those all the time." he replies. Yep, Family. They are great to share ideas with and they are also the only ones who can pop your bubble of excitement with a smile.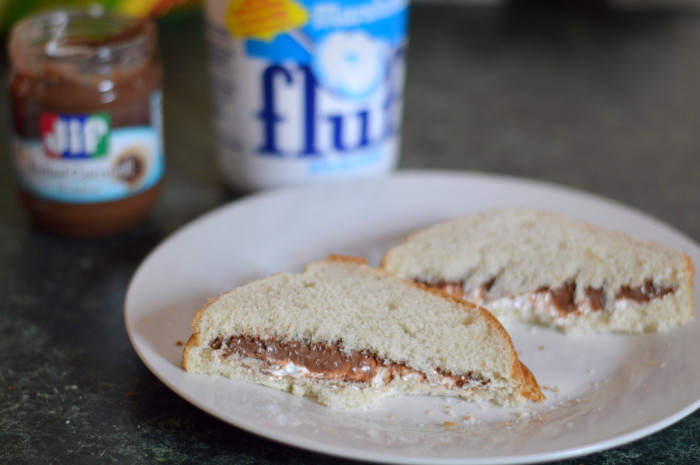 How to make our Flufflernutter Surprise.
Step1: Grab a jar of Salted Caramel Hazelnut and Marshmallow Fluff. Whew. That was hard work.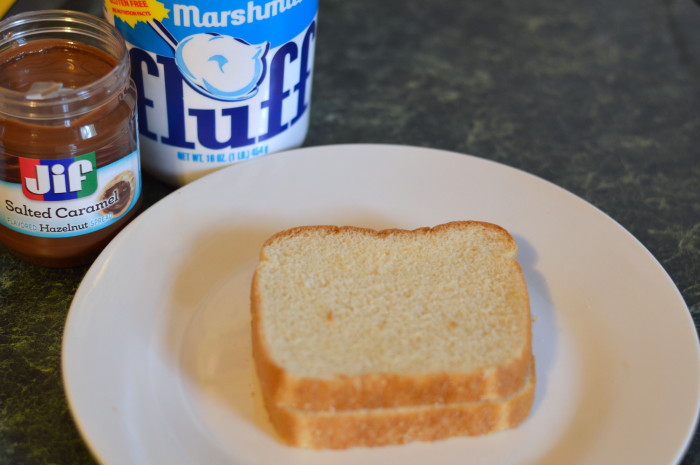 Step Two: Spread evenly on two pieces of bread.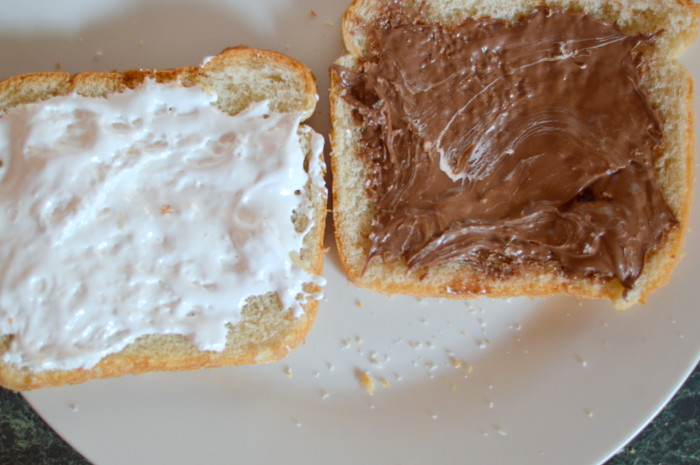 Step 3: Put bread together. Eat.