We were given the following products to facilitate this review. All opinions are out own.
The following Pom Tree Pillow Puff packs can be purchased from consumercrafts.com.
Want to learn more?
Check Pom Tree Kids  out on Social Media
CB was so excited about working again with Pom Tree Pillow Puffs™ Designer Felt. She has thoroughly enjoyed the materials. With these sets you can make awesome looking pillows and other items without having to have any sewing skills. Tweens everywhere are going to be going crazy for these!
Now you can enjoy this lovely video of the process of putting together a pillow. Still in the video learning process but we used an online editor for this one and I really like how it turned out.
This is the pieces to the pillow she just made in the video. Look at those bright vibrant colors!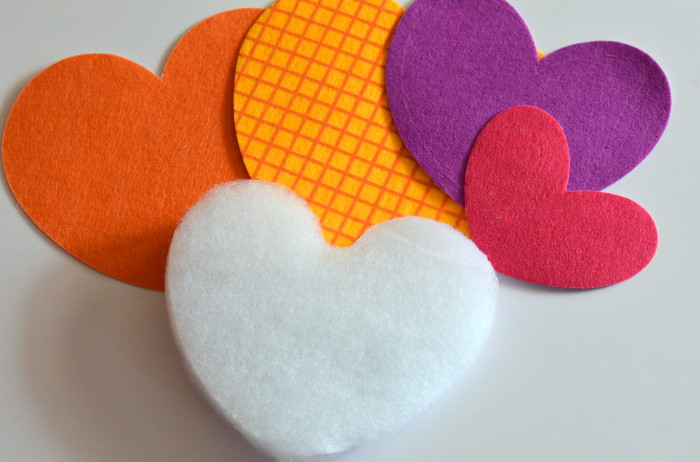 This is all three pillow puffs that came in the Triple Mini Pillow Kit we received. CB's into peace signs and the color green. These were her favorite. She had no trouble putting them together herself and she is 10 years old. My 8 year old also had fun putting one together as well.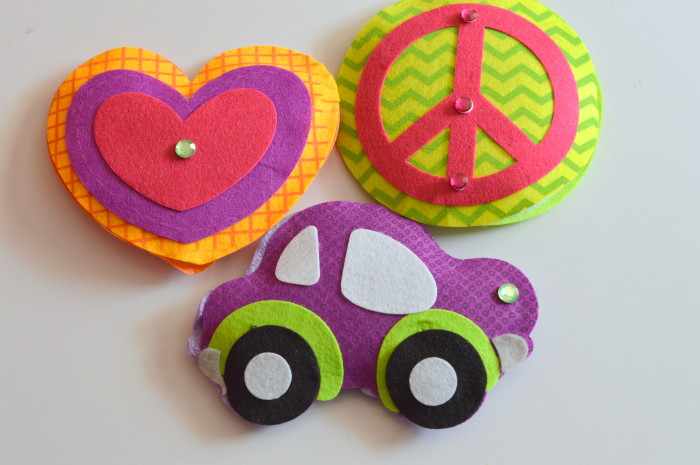 I love the car!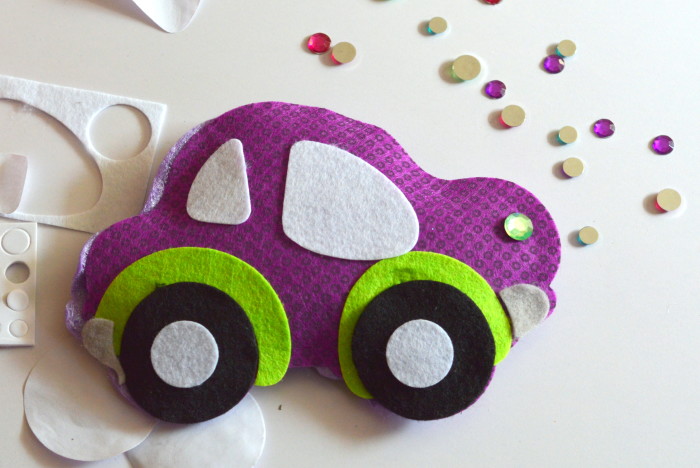 My absolute favorite was the Designer Felt PillowKit Cupcake. This set was ADORABLE!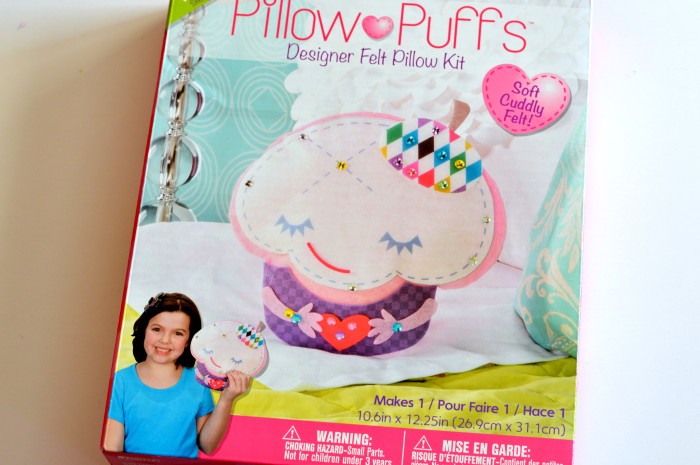 Here are the details and how things look put together. My youngest and I worked on this one together because she wanted to be just like sissy.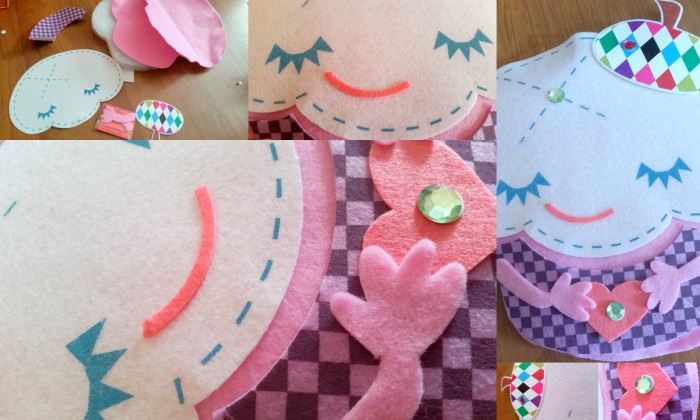 The smaller Designer Phone Case and Key Chain set… was a PIG! CB freaked out of the pig. It fits her ipod perfectly.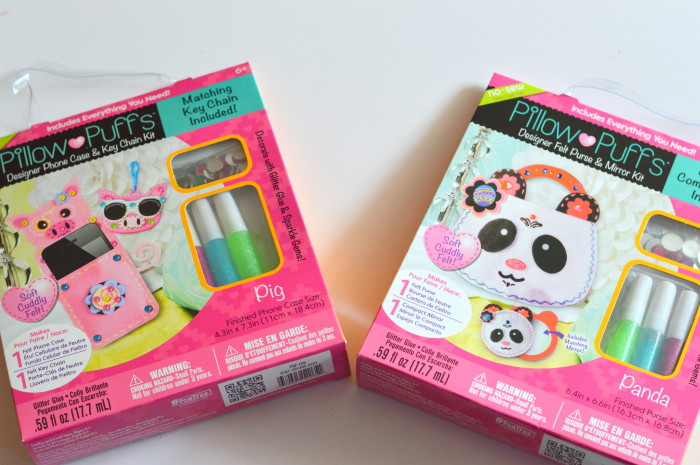 This is what the inside contents looks like for the panda. Everything is included!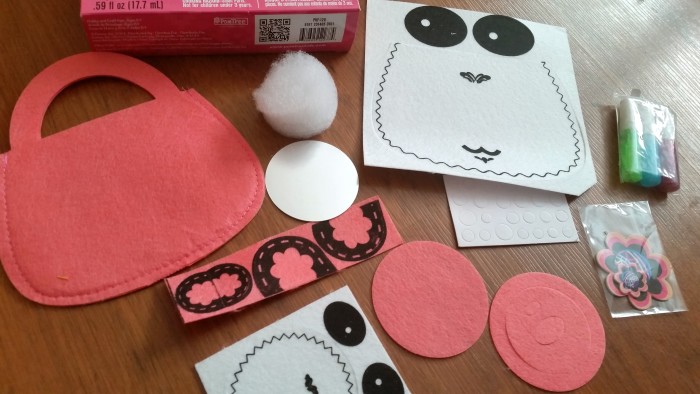 Everything you need for the cutest little panda bear purse and mirror set.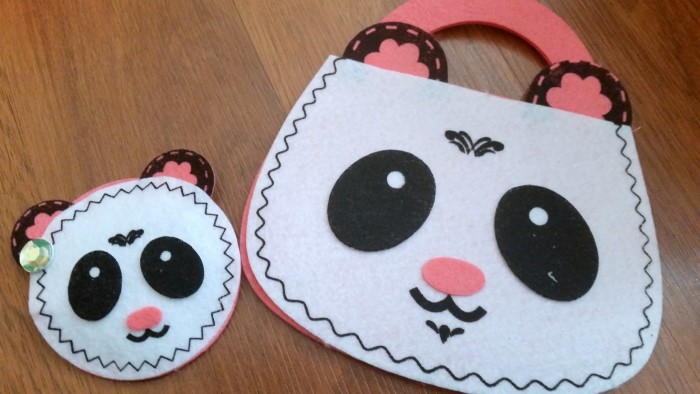 There was more too! The little guys were so cute! I love the bear with the glasses, we have named it Carebear.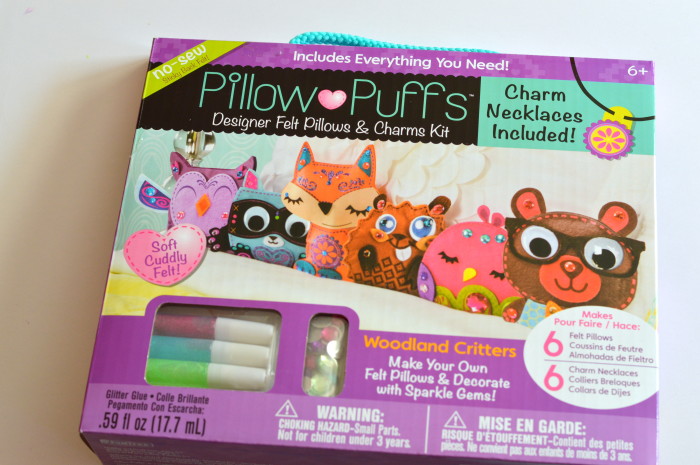 Everything you need to create all 6 Woodland Critters is in this box and each one comes with a matching charm!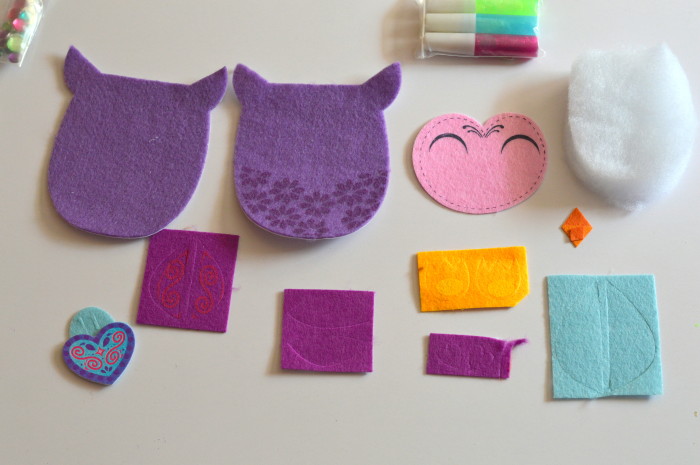 What we thought:
We love the no sew part. CB loves the quick set up and the fact that everything is in the box. The materials are very nice and easy to work with. We will be purchasing more in the future because we had so much fun putting this set together… and eventually she will need another pig case.
ABOUT POMTREE
Newly founded in 2012, PomTree focuses on easy-to-assemble make and play craft activities for kids that do not require messy glue. The company's premiere product line includes PomPals, Pillow Puffs, Playtown & Playscape Creativity Kits, Sticker Tubs and Sticker Storybooks. PomTree is a division of 59-year-old Darice, Inc., and has a 750,000 square foot headquarters and distribution center in Strongsville, Ohio. For more information, visit their colorful website, www.PomTreeKids.com or to buy click on www.consumercrafts.com.