We received party favors and were able to host a viewing party of Super 4 but all opinions are our own.
This weekend we had a wonderful viewing party of the new Netflix series Super 4. Super 4 is a cute show featuring Playmobil characters in adventurous humorous story lines such as one of them being shrunk and having to fight a giant or one of them being claimed as a group of aliens fabled leader. We had a blast and enjoyed the show along with several activities too.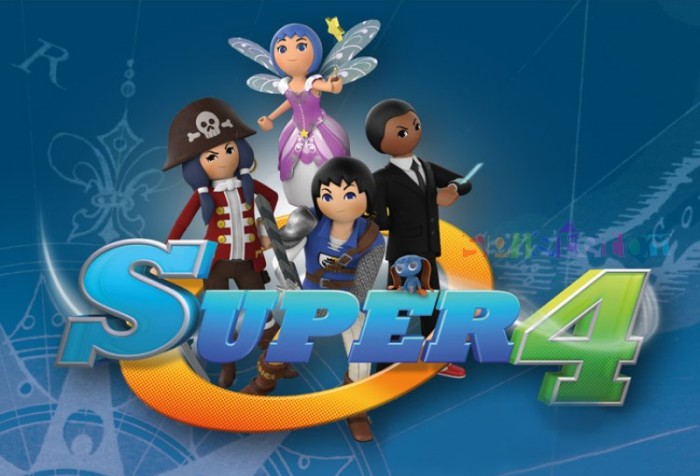 The show stars 4 characters from the Playmobil line. SUPER 4 will follow the fun adventures of Alex the Knight, Ruby the Pirate, Agent Gene and Twinkle the Fairy as they explore distinct island communities, fight evil and save the planet. The Pirate girl, the spy guy, the fairy princess, and the prince knight really make for an odd group of friends but they really get along great together. It is a show all about team work and doing what is right.
The show Super 4 debuted on Netflix this month! Check it out! 
We had a wonderful viewing party of the show with the kids and their friends. Our party's theme was team work as well. First we had a few outside games, a scavenger hunt and a relay race. The kids were split into 2 teams of 4. Each team picked a pirate, fairy, spy, and prince and were given tools to use that corresponded with their character. Each tool was used in the relay race so that each person had to do their own party.  The lesson of the day was Team Work.
Bub the Knight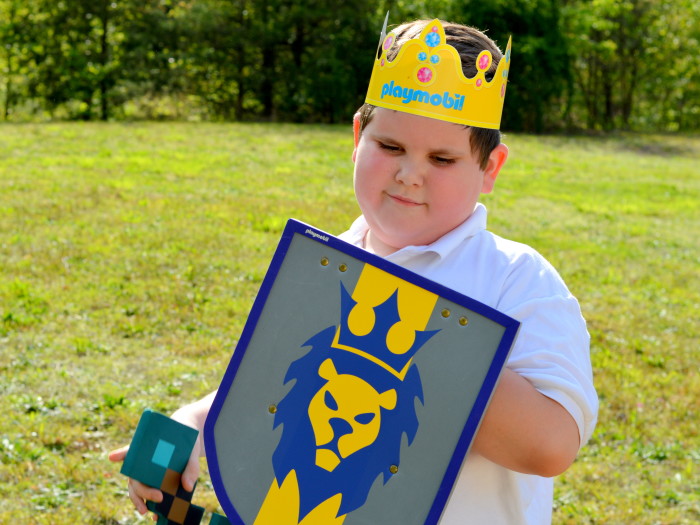 CB the fairy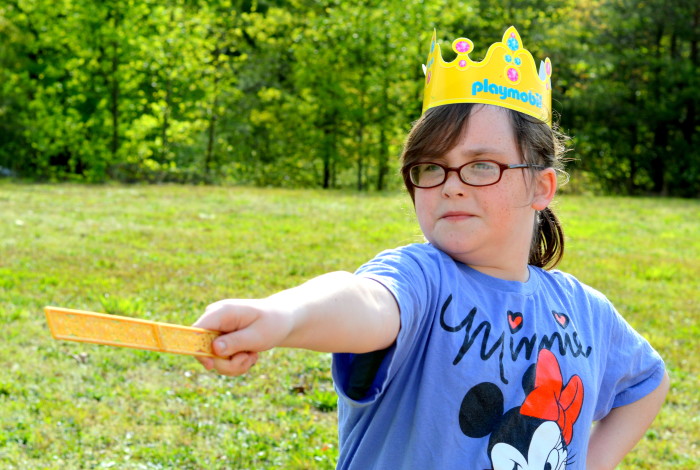 Lou the Pirate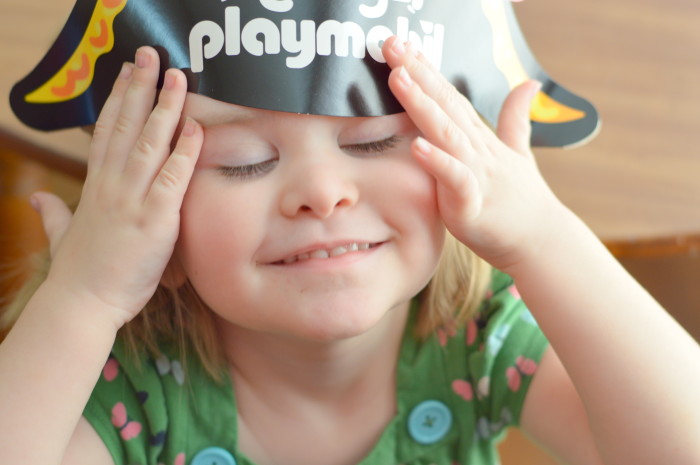 The games went well. The kids had fun. They even had their own pretend jousting match, which is pretty much what happens anytime you give a group of kids play swords.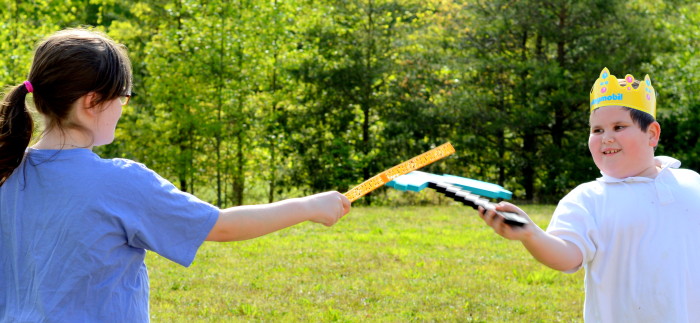 After they were tired they came inside where they were able to decorate their own crowns. They turned out very creative!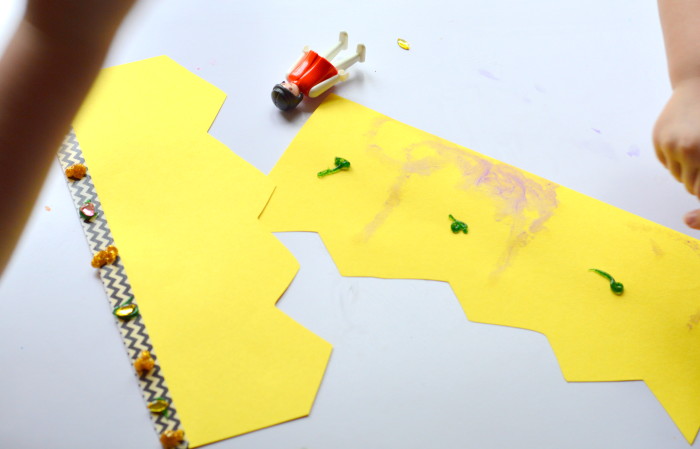 Then they were able to decorate their own cupcakes at the cupcake station. They had several items available to decorate their cupcakes with including Super 4 character cake toppers. Some were pretty conservative while others were a little more creative. It's so much fun watching a bunch of kids with cake icing. Most of it did make it to the cupcakes at least.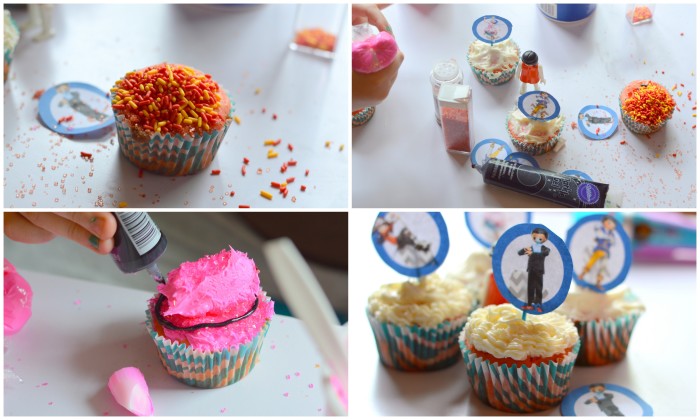 We had so much fun watching the show and stuffing our faces with cupcakes. All in all the party was a hit as was the show!