While on vacation I decided to get out my needle and thread and work on something I have been promising CB for awhile, a book bag for dolls. I only took purple and black with me for some crazy reason for which I am not sure. Neither is really her favorite color but still I worked diligently on this project and now I am going to attempt to tell you how to do it too… although I will not call this a tutorial because I am pretty bad at crochet tutorials.
The finished product. Keep in mind I was in a moving vehicle with no access to scissors so there are a few loose strings still present.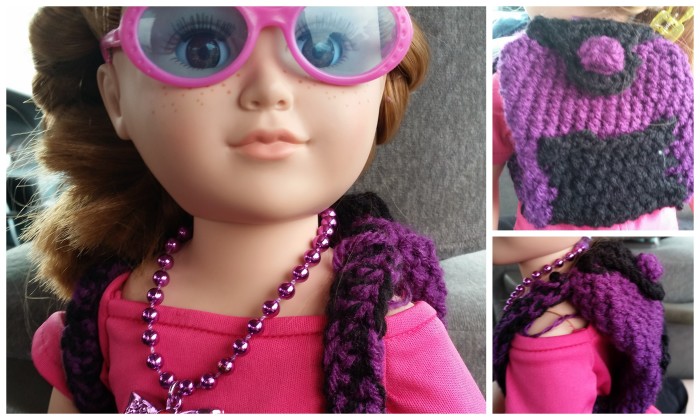 The base was very simple and you really only need to know 2 stitches. The HDC Half Double Crochet and the initial chain stitch.
Start by making a chain of 20. This is the bottom of the bag. Turn and hdc all the way across finishing the row with two hdcs in the last chain. Don't turn but continue around the bottom of the chain finishing that side with 2 hdcs in the last stitch as well. This should start the pocket forming. Continue around putting a hdc into each stitched all the way around. Just continue like this till it's as big as you want the bag to be.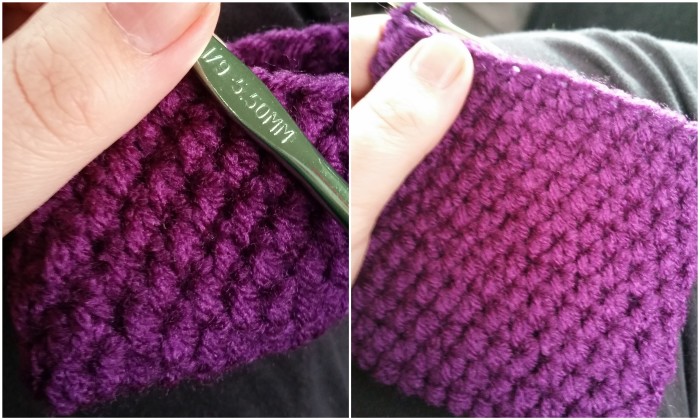 The flap is next. It's about the most complicated part of the bag and if you want to skip this part you could also weave a ribbon in and out of the top stitch to create a pull and close top. But if you want the flap I will tell you how I added it. I tied on my next color at the far corned of the pouch and added hdc stitches from one side to the other on just one side. I then turned and placed my hdc in the second stitch and then one in each all the way across. Then turned and again put the stitch in the second from the end and continued all the way across. I did this till I formed a triangular shape and had four stitches left from side to side. The I chained 5 and connected the two ends. From there I did a sc all the way around the whole top of the bag including the flap.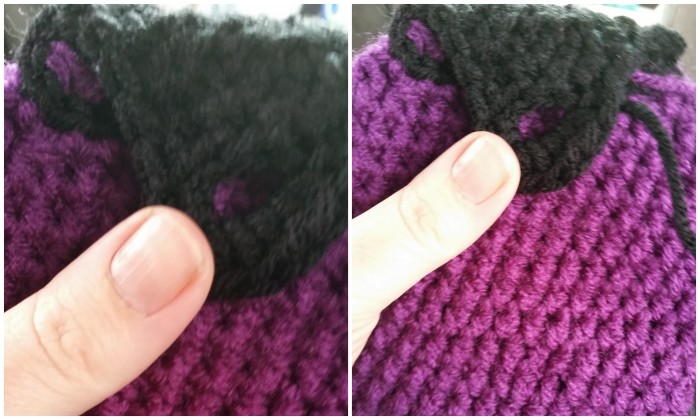 For the straps I crocheted with two colors at once to create a zebra print effect. They are simple to make. Start with a chain of around 20 or as big as you need them to be. HDC from one side to the other using the two strands at one time. Attach to the back pack with thread.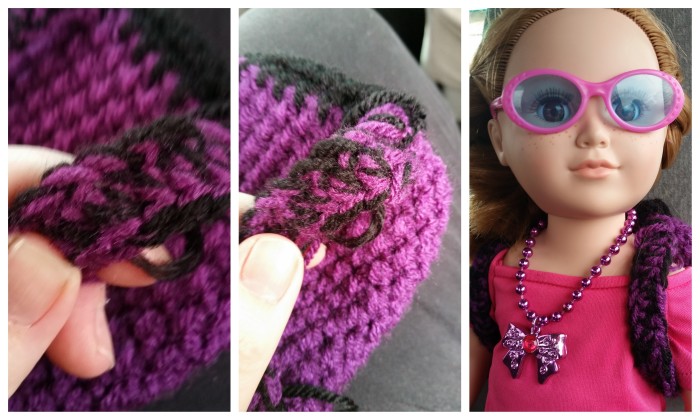 For the front pocket I made a small square and sewed it onto the front. Then the whole project mingled with the other items that found their way to the floor board till we later cut all the strings and it was truly finished.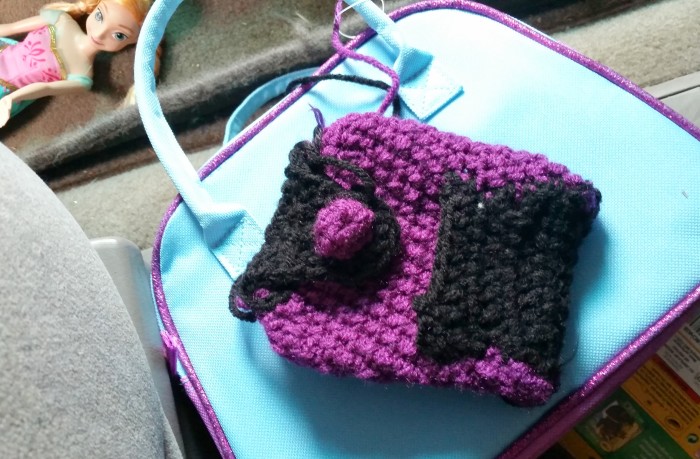 And that is how I made this doll book bag. If you followed along I would like to give you a cookie… 🙂